Alcohol abuse can lead to many mental and physical health issues. If you feel you are losing control over your life due to your alcohol addiction, it's time to seek help.
While alcohol rehab is one of the best decisions for yourself and your loved ones, it's understandable that you may be nervous about it. One of the most overwhelming parts of the process many are concerned about is alcohol detox in rehab.
You may be wondering what you can expect from the alcohol detoxification process. That's perfectly understandable too. At BOLD Health, we provide high-quality alcohol treatment in San Diego and can help you through the process.
And the first part of that process is to help you better understand alcohol detoxification.
The Alcohol Detox Process
The process of alcohol detoxification varies and depends on multiple variables, including the following:
the severity of the addiction
co-occurring disorders
the amount of alcohol regularly consumed
While these variables influence the process of alcohol detoxification, the process itself breaks down into four stages.
The Trauma and Alcohol Abuse Connection
Early Stage
Withdrawal and detox begin within two hours after your last drink but more frequently start around 6-24 hours after your last drink. During the early stage of alcohol detoxification, symptoms are generally mild and not severe. Medication management is not typically required during this stage. We'll discuss the symptoms of withdrawal below.
Peak Stage
The peak stage is arguably the least comfortable stage of alcohol detoxification. This stage occurs 24-48 hours after your last drink when nearly all of the alcohol has left your body. The peak stage is also dangerous because, during this stage of alcohol detoxification, the chances of you relapsing are at their highest. This is when you may benefit from including a prescribed monitored prescription medication.
Weakening Stage
The weakening stage is when you will begin to see significant changes. Your body is growing accustomed to the absence of alcohol, symptoms subside, and you'll likely reduce any prescribed medication used to treat withdrawal symptoms. While you may begin to feel better, you'll still attend therapy sessions.
Final Stage
The final stage lasts 5-14 days after your alcohol detoxification begins. Whether you engage in alcohol treatment or alcohol rehab in San Diego at BOLD Health, you will start to see the lasting
effects of detox on your physical and mental health. While the alcohol detoxification draws to a close, you still have a journey ahead of you to overcome addiction through other therapeutic options.
Withdrawal Symptoms
Choosing to go through with alcohol detoxification is not an easy decision. The withdrawal symptoms alone can cause you to decide to back out. But it's 100% worth it.
If you have been drinking heavily for a long time and then abruptly stop, you may experience withdrawal symptoms within 24 hours. During detox in the rehab process, the withdrawals you will encounter come from the lack of alcohol in your system when your brain is used to it being present.
Is an IOP the Right Choice for Alcohol Rehab?
Withdrawal symptoms can be painful and dangerous, so it's always good to have the knowledge and expectations before engaging in alcohol treatment in San Diego.
Withdrawal symptoms may include:
irritability
anxiety
mood swings
fever
insomnia
headaches
vomiting and nausea
changes in heart rate/blood pressure
poor appetite
poor coordination
heart palpitations
seizures
gastrointestinal issues
physical tremors
weakness
excessive sweating
low energy
kidney or liver dysfunction
delirium tremens
If you see these symptoms and begin to worry, that's okay. It takes time for the brain to adjust back to living without alcohol present. The following symptoms of alcohol withdrawal may occur if you don't receive the proper treatment.
Alcohol Withdrawal Seizures
Seizures may occur 6-48 hours after the last drink. The peak is usually after 24 hours.
Alcohol Hallucinosis
Alcohol hallucinosis causes hallucinations. They usually occur within 12-24 hours after your last drink and may last as long as two days.
The Importance of Choosing the Right Alcohol Rehab Program
Delirium Tremens
While not everyone experiences delirium tremens (DTs), if you do, they'll begin two to three days after your last alcoholic beverage. However, it may be delayed more than a week, depending on the severity of the addiction.
This condition causes dangerous changes to your body's breathing, blood pressure, heart rate, and your body's temperature control. Delirium tremens can also temporarily reduce the amount of blood flow to your brain. If this occurs, the results can be debilitating.
Effects include:
confusion
nervousness
agitation
disorientation
irrational beliefs
sleep disturbances
hallucinations
soaking sweats
loss of consciousness
dehydration
The good news is your symptoms of alcohol withdrawal will improve within five days of your detox in rehab. Alcohol detoxification under professional supervision will drastically reduce withdrawal symptoms and provide a suitable environment and medications to reduce discomfort and risks of complications.
Learn more about what happens when you stop drinking alcohol.
The Benefits of Group Therapy in Alcohol Rehab
Choosing BOLD Health for Alcohol Detox in San Diego
Detoxing in rehab is not easy, but with the proper support from our experienced team of clinicians, you're mental and physical health will drastically improve with each passing day.
Our Encinitas facility provides quality outpatient alcohol treatment in San Diego through our intensive outpatient program (IOP in San Diego). This program includes flexible, individualized treatment that may include:
alcohol detoxification
individual therapy
group therapy
medication management
We'll be by your side from your first intake assessment through the challenges of detox and well into the future.
At BOLD Health, we also offer support groups after graduating from our IOP program. Here, you can meet with others who've also graduated from our IOP and get additional support to help you through your new sober lifestyle.
BOLD Health: High-Quality Alcohol Rehab in San Diego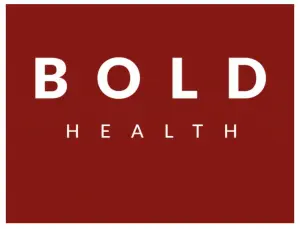 Our goal is to help you overcome your symptoms and come to know your true self better than ever before. No matter the severity level of your addiction or how long you've suffered with symptoms, we're here for you through alcohol detox in rehab and throughout your recovery journey.
Remember, reaching out for help is not a sign of weakness. The opposite is true. Please, don't let your alcohol addiction
control your life any more than it already has. Get the help you need and deserve at BOLD Health.