You have two options when considering alcohol addiction treatment: inpatient alcohol rehab and outpatient alcohol rehab. An inpatient program requires you to stay at a rehabilitation facility where you'll receive care 24/7. Intensive outpatient programs (IOPs) are more flexible and allow you to continue your daily routines while participating in therapeutic alcohol rehab treatment several days a week.
Enrolling in an IOP is an excellent option for many struggling with alcohol addiction, but is it right for you?
To make the best decision for you, your lifestyle, and your sobriety, let's look at what an intensive outpatient program is, factors to consider when deciding if an IOP is right for you, and the benefits of an IOP.
What Exactly is an IOP for Alcohol Addiction Treatment?
An intensive outpatient program (IOP) is a highly effective treatment option to help you overcome addiction. As the name suggests, it's outpatient, so you don't have to check into an alcohol rehab facility and be away from your family, friends, job, and responsibilities.
But it's not just therapy. Again, as the name suggests, it's more intensive than therapy. At BOLD Health, we offer an IOP as one of our options for alcohol treatment in San Diego. Our IOP consists of:
ten weeks of treatment
outpatient detox treatment
group therapy sessions three days per week
family therapy sessions
individual therapy
none to 15 hours of psychoeducation groups
medication management (if needed)
It sounds intense, doesn't it? Well, it is, but in the best way possible. Our integrative approach includes both psychological and biological treatment, so you receive personalized care to set you up for sobriety success.
related post: Why an IOP After Inpatient Treatment is the Right Move
Factors to Consider When Deciding if an IOP for Alcohol Addiction Treatment is Right for You
While we know first-hand how effective IOPs for addiction treatment are, we also understand they may not be the best option for everyone. Here are a few factors to consider.
Your Level of Addiction: If you struggle with a moderate level of alcohol addiction, an IOP may be your best bet. However, if you have a severe or long-standing addiction to alcohol, you may consider an inpatient program, followed by an IOP, to ensure your lasting success. Talk to your doctor, mental health provider, or our expert care clinicians at BOLD Inc. if you're unsure what would be your best treatment for alcohol addiction.
Your Support Network: An IOP is ideal for you if you have a strong support network at home or in your community. Because you return to your life at the end of each treatment day, you must have a solid support network to lean on.
Your Flexibility Needs: Outpatient alcohol rehab is much more flexible than inpatient programs. If you have a career or commitment you're worried about jeopardizing by entering an inpatient rehabilitation program, then outpatient is a much better fit for you.
Your Level of Motivation and Accountability: If you are committed to holding yourself accountable for your recovery by attending all meetings, sessions, and appointments, then you can successfully complete an IOP. Unlike inpatient rehab, outpatient programs don't provide 24/7 care, so your success is dependent on your motivation and accountability.
Your Recent Completion of Inpatient Rehab: If you have completed an inpatient program or plan to, enrolling in an IOP following your discharge can significantly improve your chances of lasting addiction recovery.
related post: How to Prepare for an Intensive Outpatient Program (IOP)
related post: Is an Intensive Outpatient Program (IOP) Right For You?
What Are the Benefits of an IOP for Alcohol Rehab?
IOPs for alcohol addiction treatment offer a unique level of care, unlike any other rehab program. While the care isn't as extreme as 24/7 care at an inpatient facility, outpatient alcohol rehab isn't simply therapy. Instead, it falls somewhere in between.
There are several excellent benefits of enrolling in an IOP which include the following:
Flexibility: As previously mentioned, IOPs are much more flexible compared to inpatient rehab. Committing to putting your life on hold to enter inpatient rehab is worth it if absolutely necessary, but if not, an IOP is the way to go. Not only that, but IOPs offer flexible alcohol addiction treatment with a schedule tailored best to your schedule.
Comfort: Staying away from home for an extended period of time can be challenging in many ways. There's nothing like the comfort of your own home, which is why an IOP for alcohol addiction treatment is preferable for many. You get the support you need but still get to go home every day.
Cost-Effective: Because you don't need to pay for 24/7 care and room and board, outpatient alcohol rehab tends to be much less expensive than inpatient rehab.
Support: The support you receive from peers going through similar struggles is unparalleled. Not only do you gain allies in your fight for sobriety, but you also get to share with one another your challenges and triumphs.
Comprehensive treatment: Many IOPs offer incredibly extensive treatment options through their IOPs. At BOLD Health, we not only offer group, individual, and family therapy, but we also provide an outpatient alcohol detox program and medication management if needed.
Continuum of Care: Many times, after you leave inpatient treatment, you head right back out into the world. This can be extremely challenging for your recovery. IOPs are an excellent way to support your continued recovery following inpatient treatment. And at BOLD Health, part of our alcohol addiction treatment includes a step-down process to help ease you back into your regular life.
Real-Life Application: One of the most beneficial aspects of an IOP alcohol rehab program is that you get to practice what you learn in therapy immediately. Because you return home after your sessions, you get to put your new skills and strategies to work. Then, when you return to your next session, you can talk about how you did with others.
Privacy: Getting help through any alcohol rehab program is nothing to be ashamed of. But if you're concerned about people noticing your absence while away at an inpatient program, you may consider outpatient alcohol rehab. Nobody even has to know you're making tremendous strides in your recovery! (Although we think you should celebrate it!)
related post: Best Intensive Outpatient Program (IOP) in San Diego County
BOLD Health is a Solid Choice for Alcohol Rehab in San Diego
Choosing an alcohol rehab in San Diego shouldn't be another thing for you to worry about. You want a provider with a top-notch reputation who can customize your treatment plan to suit your needs.
That's what you get at BOLD Health.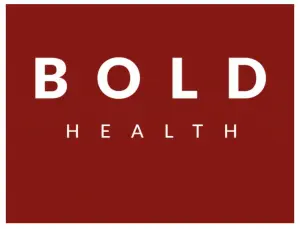 We offer many addiction treatment options in our alcohol rehab in San Diego, including various therapeutic modalities explicitly tailored to you. We aim to make your everyday life easier and co-exist with your recovery journey now and far into the future.
Living with addiction has disrupted your life for long enough. Enroll in our highly-effective IOP in San Diego and get ready to take your life back.
Contact us today about our options for alcohol treatment in San Diego. We can't wait to walk with you through recovery.