As you probably know, alcohol abuse leads to many unfortunate mental and physical health issues. If you feel you're losing control over your life due to your alcohol addiction, it's in your best interest to seek help.
But how do you know which alcohol treatment is best for you?
According to the National Institute of Alcohol Abuse and Alcoholism, 14.5 million people aged 12 and up had an alcohol abuse disorder in 2019. Though this number is exceptionally high and startling, only approximately 7.2% of those 14.5 million people got the necessary alcohol treatment. 
Have you ever considered how dangerous alcohol abuse could be?
Again, referring to the National Institute of Alcohol Abuse and Alcoholism, approximately 27,000 women and 68,000 men die from alcohol-related causes annually. This makes alcohol the third leading preventable cause of death in the United States. The first is tobacco, and the second is a lack of physical activity and poor diet.

National Institute of Alcohol Abuse and Alcoholism
While you may avoid treatment for several reasons, you may avoid getting help because you don't know what to expect from an alcohol treatment program. For the treatment to succeed, you must be motivated and dedicated to completing the program. And to do that, it's best to research the available options so you will be mentally prepared and inspired to take that initial step toward alcohol recovery. 
When Should You Seek Alcohol Treatment?
Choosing the right alcohol rehab program isn't easy. But with some help from BOLD Health, you can feel more comfortable in your decision. When you are choosing an alcohol rehab program, there are a few factors to keep in mind. But we'll get back to that later. 
related post: Is an IOP the Right Choice for Alcohol Rehab?
Let's focus on the signs and symptoms leading up to alcohol rehab.
You may think you don't have an issue with alcohol use and that there is no way you need alcohol rehab. You have a casual drink here and there. Sometimes, you drink a little too much or experience blackouts. But overall, there is no issue — or so you think. Sadly, many people who struggle with alcohol abuse have trouble realizing the actual situation and problem.
First off, you must recognize that you have a problem. The next step is asking yourself, "What will I do about it?" Well, the answer is simple. You enroll in alcohol rehab and receive alcohol treatment in San Diego or nearby.
If you feel the effects of alcohol are having adverse effects on your life, whether it's school, relationships, mental health, or physical health, there is a good possibility you should reach out and seek help through an alcohol rehab facility or alcohol treatment in San Diego.
Here are some significant issues that indicate you need help for alcohol addiction:
You've put yourself and others in danger while under alcohol's influence.
Your drinking has led to health issues.
You experience blackouts when drinking.
You lie and hide your drinking.
Your drinking habits harm your work or school life.
You have tried to stop or limit how much you drink, but you fail.
You experience withdrawal symptoms when you don't drink alcohol. These symptoms include sweating, headaches, nausea, shaky hands, and vomiting)
The first step to recovery from alcohol addiction is facing it head-on. To do this, the first step is to enroll yourself in high-quality alcohol rehab in San Diego, where you can safely detox and undergo the necessary alcohol treatment. 
related post: 13 Warning Signs of Alcohol Relapse: When to Get Help
The Importance of Rehab for Alcohol Addiction
At BOLD Health, your alcohol addiction treatment program includes group, family, or individual therapy, medication management, or enrollment in BOLD Health's intensive outpatient program (IOP) in San Diego. Here, your team of clinicians provides a supportive and safe environment for your recovery. Through your initial evaluation, we will explore your thoughts, feelings, struggles, and experiences with you and offer the best possible insight into making positive changes to ensure long-lasting healing and recovery.
When you partner with BOLD Health, you get a customized treatment program tailored to your needs. Depending on your current situation, alcohol use, and your length of addiction, our team of clinicians will create the best possible treatment program for you.
A few benefits of alcohol treatment include:
Understanding the root cause of your addiction: One of the most important aspects of overcoming alcohol addiction is understanding the root cause. Rehab for alcohol addiction can help you identify why you have come to this point of addiction and dependency on alcohol. When you fully understand the root cause, you can move forward and address them. 

Perhaps your root cause comes from trauma, stress, anxiety, and a sense of dread. Your therapist can help you gain insight into your behaviors and provide guidance in managing the triggers to keep you from reaching for alcohol.

Rebuilding relationships: Alcohol addiction can cause issues with your personal and professional relationships. Perhaps you struggle with trust, intimacy, reliability, respect, and job performance. Enrolling in an alcohol treatment facility can help you repair and rebuild relationships harmed by your addiction. 

Choosing the right alcohol rehab program in San Diego is essential to your relationships. Through alcohol therapy, you will build more substantial and fulfilling connections with your loved ones to help you thrive personally and professionally.

Improving your emotional regulation: Learning how to regulate your emotions is one of the essential benefits of alcohol treatment. By understanding and having more control over your feelings, you will learn to counteract the many triggers that lead you to drink.  Many triggers bring on the desire for a drink, such as stress at work, school, family, and friends.

Understanding your emotions and motivations will build the necessary skills and strength to resist those urges. Emotional management is key in the recovery process. Not only will you be able to stand against the triggers, but you will also be able to develop healthier ways of processing your emotions. These more beneficial pathways include talking, meditation, journaling, speaking with a friend/sponsor, and more.

Developing healthy coping mechanisms: Rehab for alcohol addiction helps you discover and develop more beneficial coping mechanisms. Your emotional intelligence will increase as you use healthier coping mechanisms learned through therapy. 

Our therapists can also help you develop calming relaxation techniques. These techniques include deep breathing exercises, investing time in hobbies, exercise regimens, and whatever enables you to manage stress and emotions. 

related post: Alcohol Rehab: Exercise and Nutrition for Addiction Recovery
Get Help at BOLD Health's Alcohol Treatment in San Diego
Finding the right alcohol rehab in San Diego shouldn't be a source of added stress. Remember, reaching out for help is a sign of strength, not weakness. Only benefits come with taking that first step toward recovery.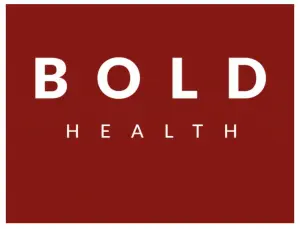 BOLD Health provides you with high-quality and individualized alcohol treatment in San Diego. Whether through our intensive outpatient program (IOP), alcohol detox, therapy, medication management, or a combination of our therapeutic options. At BOLD Health's alcohol rehab facility, we will provide you with the necessary strategies and tools to prevent alcohol relapse, making choosing us an excellent decision.
You deserve freedom from alcohol addiction, and we at BOLD Health are happy to guide you toward recovery and a more fulfilling life.