As strange as it may sound, we live in an era where technology is at the forefront of our lives. Thanks to this, there are many benefits in the mental health field. If you are suffering from depression or anxiety, or want someone to talk to manage your mental health, then online therapy for depression may be for you.
Life can be so busy that we forget to care for our mental health. When should you make time for therapy between work, school, family, and friends? That's where BOLD Health comes in. Through our online therapy for depression, we can guarantee that you will receive the best depression treatment in all of San Diego.
So if you're thinking about online therapy and questioning whether it's suitable for you, learn more about the benefits of online treatment for depression and how to get started.
What is Online Therapy?
Online therapy can be effective in many different ways. When managing your mental health, you may prefer going to your therapist's office and meeting face to face. If this doesn't sound like you, then one of the most appealing benefits of online therapy is receiving treatment for your mental health in the privacy and comfort of your home.
There are multiple affordable online therapy platforms to choose from.
Online therapy platforms include:
related post: Understanding Depression in Adolescents: Signs, Symptoms, and Treatment Options
The Benefits of Online Therapy
There are many benefits and advantages to connecting with a therapist online – both emotional and practical. You may think taking the leap and starting therapy is too much; it may seem daunting and scary and cause you to worry.
Wouldn't you feel more comfortable having a video call with your therapist at home? You can even snuggle with your favorite pet during your online therapy sessions. Between making dinner and enjoying your favorite TV show, you can talk to your therapist, get the much-needed help you need, and then continue on with your day.
With advantages such as cost, time, privacy, and accessibility, it's unsurprising that more people are turning to online therapy for depression and other mental health concerns. Online depression treatment in San Diego at BOLD Health carries all these qualities and more for you and your loved ones.
The benefits of online therapy for depression include the following:
Accessibility: Online therapy helps eliminate the physical barriers of accessing in-person treatment. In-person therapy means you may have to deal with traffic and parking. You would rather spend more time at home than have to trudge along to your next destination.
Traffic and parking aren't an issue with online therapy in San Diego. Instead, a therapist will be waiting to help you at the click of a button on your laptop, tablet, or phone.
related post: The Link Between Social Media and Depression in Teenagers
Time: "Me time" is essential to your mental health. Life can get so busy, and spending time going to a therapist's office could take a lot of time out of your day. Online therapy fits around your schedule, your time, and your efforts. You can chat with a therapist wherever you like and whenever you are available, whatever suits you.

Comfort: Opening up and discussing your feelings can be challenging. With online therapy, you have the added benefit of being in the comfort of your own home, so you may be apt to open up more readily.

Sometimes, being at home causes the therapeutic process to be more accessible and less stressful. Online therapy may help quickly foster the therapeutic relationship between you and your therapist. The comforts of home prove to be one of the best qualities of online treatment.

Privacy: Online therapy for depression, anxiety, or whatever you're dealing with affords you privacy. You won't have to worry about possibly running into somebody you know when entering the therapist's office. Even though information between you and your therapist is always confidential, you may feel more comfortable in the privacy you receive from online therapy.
Another benefit of online therapy is that plenty of technological security measures are in place to protect your privacy while you are online. These include virus and password protection and high-grade encryption services (cyber-security).
Social Distancing: We live in a post-pandemic world where we take risks simply by going outside. While things have gotten much better, COVID has significantly affected our mental well-being. Anxiety, depression, alcoholism, drug abuse, violence, etc., has increased since 2020. So you may feel stressed or nervous about meeting people face-to-face.
This is another benefit of online therapy, especially if you are immune-compromised. Nowadays, you don't have to meet with a therapist face to face to get the benefits of treatment.

Taking care of yourself mentally and physically is essential to living a happy, healthy, and fulfilling life. By engaging in online therapy for depression, you get the help you need and benefit from the online experience instead of in person.
So, if you are considering receiving depression therapy in San Diego, find out more about how we run things at BOLD Health and get started with your online therapy today.
related post: How to Establish Healthy Sleep Patterns With Depression
BOLD Health: Top-Notch Online Depression Therapy in San Diego
Remember, seeking help is a sign of strength, not weakness. We offer safe, comfortable, and convenient online therapy in San Diego. As a matter of fact, we offer online therapy throughout the state of California!
Our high-quality, compassionate, and individualized online treatment in San Diego is unmatched. Whether through individual therapy, medication management, or other therapeutic options, we will provide the best treatment possible. We'll arm you with the best tools and strategies to improve your daily life.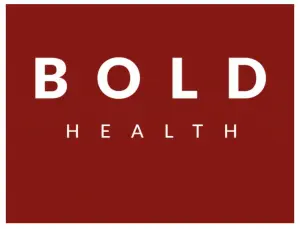 At BOLD Health, we take the necessary steps to develop the best program for you by understanding and catering your treatment to your needs. When you partner with us for online therapy for depression, we make sure we fully comprehend your biological, genetic, and medical underlinings influencing your mental health.
You deserve freedom from your depression. At BOLD Health, we are more than happy to support and guide you on your journey to living a more fulfilling life.