In today's society, the pressure to conform to unrealistic beauty standards has become increasingly prevalent, particularly among teenagers. As a result, promoting a healthy body image has become a crucial aspect of adolescent mental health. This article aims to provide guidance for teenagers and their families in navigating the complexities of body image, highlighting the importance of seeking professional help when needed. At Bold Health, we specialize in providing child and teen psychiatric care in San Diego, making us a valuable resource for individuals and families seeking support.
Body image refers to how individuals perceive, think, and feel about their physical appearance. It plays a significant role in shaping one's self-esteem, confidence, and overall mental well-being. Unfortunately, many teenagers face challenges in developing a healthy body image due to societal pressures, unrealistic media portrayals, and the influence of peer relationships.
Understanding Body Image
To promote a healthy body image, it is crucial to understand the concept fully. Body image encompasses not only one's physical attributes but also their thoughts, feelings, and behaviors related to their appearance. It is a multifaceted construct influenced by various factors.
How to Deal With Fatigue and Depression
Factors Influencing Body Image
Several factors can influence a teenager's body image. These include:
Media Portrayals: The media often promotes narrow beauty ideals, showcasing unrealistic body types and promoting comparisons among teenagers.
Peer Relationships: Adolescents tend to compare themselves to their peers, which can contribute to feelings of inadequacy or dissatisfaction with their own bodies.
Family Dynamics: Family environments that emphasize appearance or engage in negative body talk can impact a teenager's body image.
Cultural and Societal Norms: Cultural and societal expectations regarding beauty and body ideals can exert significant influence on how teenagers perceive themselves.
The Role of Social Media
In today's digital age, social media platforms play a substantial role in shaping body image perceptions among teenagers. The constant exposure to carefully curated images and the pressure to present an idealized version of oneself can lead to feelings of inadequacy and a distorted self-perception.
The Impact of Peer Pressure
Peer pressure can significantly impact a teenager's body image. The desire to fit in and gain acceptance from peers can lead to body dissatisfaction and engaging in unhealthy behaviors such as extreme dieting or excessive exercise. It is essential to address peer pressure and empower teenagers to prioritize their mental and physical well-being.
Is Depression Genetic? Environmental & Inherited Factors
Building a Healthy Body Image
Building a healthy body image starts with self-acceptance and self-compassion. Encouraging teenagers to embrace their unique qualities and talents, rather than focusing solely on appearance, can foster a positive self-image.
Nurturing Self-Esteem
Developing self-esteem is crucial for a healthy body image. Encouraging teenagers to engage in activities they enjoy, setting realistic goals, and acknowledging their achievements can boost their self-confidence.
Developing Positive Coping Mechanisms
Teaching teenagers healthy coping mechanisms can help them navigate challenges related to body image. Encouraging activities such as exercise, mindfulness, and creative outlets can promote overall well-being and reduce stress.
How to Practice Gratitude When You're Depressed: 8 Ways
Encouraging Open Communication
Maintaining open lines of communication is vital for teenagers to express their feelings and concerns about body image. Creating a safe and non-judgmental environment at home allows for open dialogue and can provide much-needed support.
Seeking Professional Help
In some cases, body image concerns can become overwhelming and persist despite efforts to address them. It is essential for teenagers and their families to know when to seek professional help. At Bold Health, our team of experienced psychiatrists specializes in child and teen psychiatric care in San Diego, providing tailored support and evidence-based treatments.
How to Recognize Early Warning Signs of Depression
Importance of Supportive Environments
Creating supportive environments is crucial for promoting a healthy body image. Schools, communities, and families play a significant role in fostering positive body image by challenging societal norms, promoting inclusivity, and celebrating diverse body types.
Strategies for Parents and Guardians
Parents and guardians can actively contribute to promoting a healthy body image in their teenagers. Some strategies include:
Encouraging positive self-talk: Encourage your teenager to practice positive self-talk and challenge negative thoughts about their body.
Modeling healthy behaviors: Lead by example and demonstrate healthy attitudes towards your own body. Promote a balanced approach to nutrition and exercise.
Limiting media exposure: Monitor and limit your teenager's exposure to media that promotes unrealistic beauty standards.
Educating about media literacy: Teach your teenager critical thinking skills to analyze media messages and challenge unrealistic ideals.
Supporting professional help: If you notice persistent body image concerns or signs of distress, seek support from a qualified professional.
Promoting a healthy body image is vital for the overall well-being of teenagers. By understanding the factors influencing body image, nurturing self-esteem, encouraging open communication, and seeking professional help when necessary, teenagers can develop a positive relationship with their bodies. At Bold Health, we are dedicated to providing child and teen psychiatric care in San Diego, offering comprehensive support to help teenagers navigate the challenges they face.
Do You Really Know If You're Masking Depression and Anxiety?
If your teenager's body image concerns persist, significantly impact their daily functioning, or lead to severe distress or harmful behaviors, it is advisable to seek professional help. A qualified psychiatrist specializing in child and teen psychiatric care, such as the experts at Bold Health in San Diego, can provide the necessary support and guidance.
Remember, promoting a healthy body image is an ongoing process that requires patience, understanding, and a collaborative effort between teenagers, parents, educators, and mental health professionals. By working together, we can create a society that values diversity, emphasizes self-acceptance, and fosters positive body image for all.
BOLD Health: Promoting Healthy Body Image for Teenagers in San Diego
Struggling with body image as a teenager in San Diego? BOLD Health offers specialized Child & Teen psychiatric care in San Diego to support your journey towards a healthier body image. Our Child & Teen Psychiatric Care allows you to continue with your daily activities while receiving individual, group, and family therapy, as well as medication management. Our experienced clinicians understand the complexities of body image concerns and will work with you to create a personalized treatment plan for positive change. Take the courageous step towards a healthier body image by contacting BOLD Health today.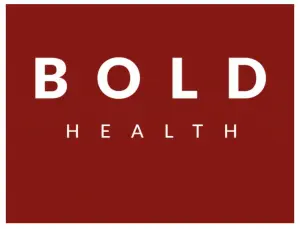 To learn more about our Child & Teen psychiatric care in San Diego program and receive compassionate support, visit our website or call us at [insert phone number]. Don't let body image concerns hold you back—let BOLD Health be your partner in achieving a positive and fulfilling future. Take the first step today and thrive with us.