Morning and Afternoon IOP Groups Available Now
San Diego Intensive Outpatient Program (IOP) for Addiction, and/or Mental Health Conditions
San Diego Intensive Outpatient Program (IOP) at BOLD Health is a 10-week treatment that includes group therapy sessions three days per week, in comfortable and flexible outpatient settings.
Those seeking help for mental health or addiction can find the right treatment at BOLD Health. With our intensive outpatient program, patients are given an individualized approach that offers tailored services to meet specific needs!
The BOLD IOP incorporates medication management and individual therapy with nine to 15 hours per week of psychoeducation groups and structured group therapy to provide an opportunity for more support and engagement in care.
Recovery takes time and the incorporation of several different treatment interventions. When general clinic visits with a therapist and medical provider aren't enough, we are well equipped to support you or your loved one with a higher level of care by providing intensive outpatient treatment for people who want more support and treatment.
Take the first BOLD step toward healing.
How BOLD's IOP Intensive Outpatient Programs Work
Mental health and addiction disorders are serious issues, but they don't need to dominate your life. BOLD Health offers San Diego intensive outpatient programs that give you the support needed to live a fulfilling day-to-day lifestyle while recovering from these ailments.
BOLD Health offers various therapeutic modalities that are tailored towards the individual patient, in order to make everyday life easier and co-exist with their recovery journey.
We Utilize a WHOLE Person Approach for our IOP Services in San Diego
An intensive outpatient program (IOP) is a more flexible alternative to residential rehab for those suffering from mental health or addiction disorders.
BOLD Health provides support through a variety of services, including individual and family therapy sessions for mental health. They also provide expert medication management to combat any symptoms you may experience with your illness as well as one-on-one integrative services that help individuals find their own solutions to dealing with the effects of living daily life while managing an anxiety disorder or depression.
Therapy Groups for Mental Health
Individual / Family Sessions
Psychiatry & Medication Management
Holistic Approach
Outpatient Detox
BOLD Health's staff is committed to providing top-notch care in order for clients to live full lives despite having these illnesses present every day! We go above and beyond by giving our patients access tools like group intervention programs designed specifically around different types of disorders so they can work on healing holistically at home but still have someone there if needed when making those hard steps forward towards recovery!
At BOLD, we offer a range of services for those struggling with addiction and mental health disorders. We integrate both psychological and biological treatment into our programs to ensure that each person receives the personalized attention they deserve.
Offering an integrative approach so residents throughout San Diego County have access not only just physical care but also emotional support as they work through drug abuse recovery and other behavioral issues such as depression or suicidal thoughts, which may be related to symptoms of these conditions.
Get in touch with the team at 760.503.4703  and start living your best life!
Chemical Dependency & Dual Diagnosis Intensive Outpatient Programs (IOP)
The IOP provides a safe, structured environment for those who are seeking help with mental health and/or substance abuse issues. The intensive outpatient program offers group therapy sessions that can be used as either an alternative to receive treatment or simply need some support from other recovering addicts like themselves!
Additionally, our IOP group therapy sessions are designed for those seeking tools and principles of recovery either as a step down from an inpatient detoxification or rehabilitation setting.
This means that if you don't need to be hospital-based but still want some healing then we can help!
IOP : Am I an Ideal Candidate?
You may be a good candidate for the IOP program if you meet one of the following criteria and don't have significant cognitive declines or memory loss.
Are you currently experiencing difficulties with depression, anxiety, or behaviors that undermine your well-being?
Are you currently on the path of recovery from a psychiatric illness episode and searching for a higher level of care that extends beyond weekly clinic visits?
Are you now at a stage where you feel prepared to transition back to your home life following your inpatient care?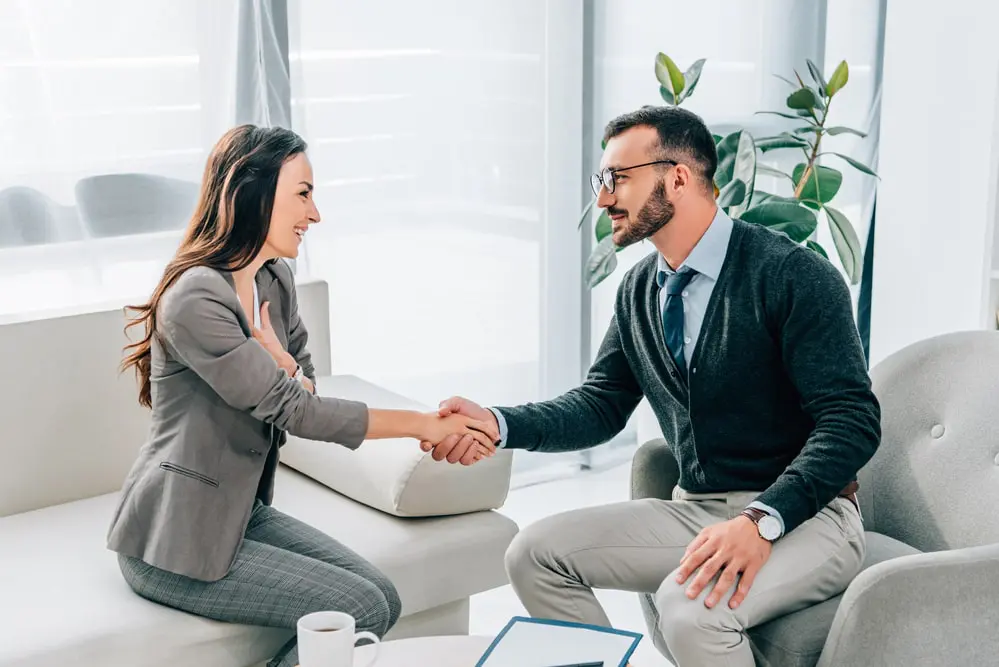 How Do I Become a Patient?
If you are interested in becoming a patient, please reach out to our clinic at 760.503.4703.
As part of the process, you will be invited to undergo a thorough diagnostic evaluation led by a psychologist and geriatric psychiatrist.
This evaluation encompasses an assessment of your functional capabilities, areas of concern, and personal strengths. The insights gained from this evaluation play a pivotal role in shaping your personalized treatment plan.
Additionally, our three-part initial evaluation and orientation process will help us ensure a comprehensive understanding of your needs.
Psychiatric Intensive Outpatient Programs (IOP)
If you are in need of mental or addiction care, the BOLD Health Center's Intensive Outpatient Program offers an individualized approach to your treatment.
We believe that mental health treatment should be based on a multidisciplinary team of experts. Our patients at BOLD Health have access to psychiatrists, psychologists and registered nurses who work together with master's-level therapists in order for them to find the right approach towards their unique plan; this is why our facilities offer groups three hours per day but depending upon how you want your experience delivered (i.e., frequency/ duration) there can also be less time spent if needed!
Patients in an outpatient setting are able to apply lessons and strategies learned during treatment immediately at home or on the job.
Our outpatient programs are specifically designed for patients with emotional and psychological disorders or chemical dependency who want to continue on their journey of healing while still achieving success in life.
Intensive Outpatient Programs & Services:
Our comprehensive Intensive Outpatient Programs include:
We're here to help you get your life back. We offer a full spectrum of mental health, addiction, or co-occurring diagnosed services using various treatment modalities designed specifically for each patient by an all-inclusive team whose job it is to help them succeed in their recovery process - no matter what stage they are at!
Prevent a Relapse
Recent drug relapse statistics show that more than 85% of individuals relapse and return to drug use within the year following treatment. - DrugAbuse.com
Successfully overcoming addiction is not an easy task. Drug addiction is a relapsing disease because the person in recovery must remain aware of their surroundings and avoid relapse. Frequent use can cause changes to an addict's brain that affect self-control, which may lead them back into drugs or make it easier for cravings than before.
Consequently, drug prevention should be essential during treatment as people are at increased risk throughout many years after completing rehabilitation programs.
A drug rehab program can help someone who is struggling with addiction to avoid relapse. A variety of different techniques are employed, but one key notion in all these strategies for preventing or managing a person's return to using drugs again hinges on the idea that high-risk situations will make them more susceptible towards seeking out those same substances once they've been taken away from them as part their treatment plan.
The BOLD Health intensive outpatient program provides patients with the tools to beat the odds! One big benefit of this type of treatment is that it takes place in real life - not just online like many other programs do!
If you want help on your personal path of healing, take advantage of our extensive range of IOP options in San Diego!
BOLD Health offers San Diego patients and loved ones hope through an intensive outpatient program designed to get results.
With a holistic approach, this clinic is able to provide comprehensive healing from substance abuse disorders as well mental health conditions like depression, anxiety, and bipolar disorder.
Located conveniently for residents across San Diego County who are seeking both types of services, BOLD Health has been helping its clients find success, we would LOVE to be apart of YOUR journey towards SUCCESS.
The three-part initial evaluation and orientation combines:
Intake evaluation with the psychotherapy team
Psychiatric history with the psychiatric services team
Orientation and introductory therapy session with your primary therapist for the program.
Throughout the 10 weeks, patients engage in weekly psychotherapy sessions with their primary therapist, as-needed follow-ups with their psychiatric provider for any medication management needs, and two conjoint psychotherapy sessions in the latter half of their programming with a trained marriage and family therapist.
We work with patients throughout their treatment to assess their ongoing and, at times, changing needs to ensure that their individualized treatment plan is working for them. We also work to set patients up for success after they graduate from our IOP by working with them to establish an appropriate step- down process. We may recommend post-treatment involvement in BOLD Aftercare and Alumni Groups, BOLD Meetings, and continued engagement with their same clinicians in the outpatient clinic even after they have completed their program.