Alcohol Treatment San Diego
Alcohol Treatment San Diego Alcohol Rehab.
We offer IOP Alcohol treatment in San Diego. DETOX.
BOLD Health is a premier alcohol rehabilitation center in the heart of San Diego, California that specializes primarily on mental health treatment plans for individuals suffering from drinking problems and also offers individualized care with an emphasis placed around aftercare services.
Looking for "alcohol counseling near me"?
BOLD Health's alcohol addiction treatment center in San Diego aims to bring world-renowned outpatient rehab into the lives of more people through weekday and weeknight programs. Acknowledging alcohol and drug addictions as chronic diseases, BOLD Health centers recognize that recovery is a new way of living for its patients. Outpatient treatments are individualized with evidence-based practices at their core in order to provide each patient with an accessible yet effective form of care during his or her long journey towards sobriety.
Alcohol rehab is the only way for some people who struggle with AUD. It can be hard to control drinking, and even harder if you're addicted or preoccupied by your next drink.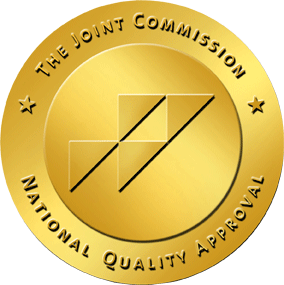 Take the first BOLD step towards healing.
Are You Suffering from Alcohol Addiction?
What is alcohol addiction?
Signs of alcohol addiction and abuse:
Alcohol can be a cheap and accessible intoxicant, but it is also the 4th leading cause of preventable death in the world.
Learn about how alcoholism affects your body here including signs, symptoms, treatment methods and repercussions for those who abuse this substance on their health or others around them.
If you drink more than three drinks a day, check in with your doctor. Even if alcohol doesn't seem like it's affecting other parts of your life negatively, this can be an indication that there is something wrong.
The following are common signs to look for:
Drinking too much but not having the desired effect;
Feeling guilty about how often or what time of day you're drinking;
Being upset when people tell them they've had enough and need to stop consuming alcohol at all costs--
These may just be some indicators that maybe its time for an intervention?
Do any friends or family members have concerns about your behavior as well?
You might want to schedule a meeting with someone who has been looking out for you before things get even worse.
Ready for treatment? We can help!
At BOLD Health, our alcohol treatment in San Diego is led by certified doctors with a proven track record.
Are you or a loved one struggling with Alcohol addiction?
Contact us today for information about treatment options and insurance coverage.
We Offer Custom Plans for Treating Alcohol Addiction and Abuse
At BOLD Health, addiction treatment is tailored to a patient's specific level of motivation and commitment. This allows us to build an individualized plan that will best encourage long-term recovery from drugs or alcohol abuse.
"I am extremely happy with my alcohol abuse treatment program. When I started, I was scared and not sure if it would work for me or how long it would take before any results were seen but now that three months have passed since completing the program, things are great! My family is happier than ever and we can enjoy our time together without all of us being stressed about what will happen next because one of us has had another relapse. Things seem like they're back on track again in a good way so thanks to this wonderful facility who helped make this possible through their high-quality programs as well as client care services provided by very helpful staff members."

-David S.
At our outpatient rehab center in San Diego, there are substance abuse treatment programs and services available for those struggling with addiction.
We offer multiple levels of care to treat alcoholism or drug use including integrated mental health therapy, screening and brief intervention that works as a stepping stone towards post-treatment continuing care groups where you can receive support over the long term.
Looking for Immediate Help?
individuals with alcohol use disorders (AUD) often struggle to maintain sobriety. For those struggling, San Diego's top-rated rehab facility offers safe and effective treatment that includes education about the dangers of drinking as well rehabilitation services such as relapse prevention workshops in order to help you stay away from harmful substances forever!
We help people find drug and alcohol rehabilitation in San Diego. We take a holistic approach to recovery, which means addressing the whole person with individualized treatment plans for every patient that need it--whether you're personally struggling or have family members who are dependent on substances like heroin/ Morphine .
Our addiction specialists work hard at getting rid of their dependence as soon as possible.
Do you think you may be suffering from any of these conditions?
We're here for you and are ready to help you walk through the process of self-discovery and healing. Give us a call at 760-503-4703 or contact us with any questions.