Recovery from alcohol addiction takes time and commitment. It also takes the unwavering support of friends, family, and a trusted, trained therapist. Addiction involves functional changes to your brain revolving around reward, stress, and self-control and is considered a brain disorder. With that said, it's not something you can simply "get over."  
Therapy is a vital part of alcohol rehab that can lead to long-lasting recovery from addiction. Alcohol addiction therapy addresses the issues you have leading to dependence and addiction to alcohol. It also arms you with the coping skills and emotional regulation techniques you need to overcome addiction for good.
The Undeniable Benefits of Therapy for Alcohol Addiction
It's important to note that we're in no way suggesting that therapy, and only therapy, can help you overcome alcohol addiction. Therapy is only one component of an effective alcohol addiction treatment program like ours here at BOLD Health. 
Therapy is beneficial for everyone. But if you struggle with alcohol addiction, it's a highly-effective tool to help you navigate your challenges during alcohol rehab in a safe and supportive space. The benefits of therapy for alcohol addiction include the following:
1. Rebuild relationships.
Alcohol addiction can do a number on your personal and professional relationships. It can damage intimacy, trust, respect, reliability, and job performance. Therapy in your alcohol addiction treatment program can help you rebuild and repair relationships harmed by your addiction.
Your therapist can help you learn how to communicate effectively, set healthy boundaries, and open your eyes to see the negative impact of how your addiction affects those around you. Therapy allows you to build stronger and more fulfilling connections with your loved ones so you can thrive in your personal and professional relationships while living a sober lifestyle.
The Connection Between Alcohol and Mental Health Disorders
2. Pinpoint and understand the root causes of your addiction.
One of the most critical aspects of overcoming addiction is understanding the root causes of your addiction. Therapy for alcohol addiction can help you successfully identify why you've come to this point of dependence and addiction to alcohol.
When you can identify the root causes of addiction, you can move forward in your recovery and address them. Your therapist can help you gain valuable insight into your behaviors and better manage triggers to keep you from reaching for alcohol. 
3. Improve your emotional regulation.
Many triggers leading to the desire and "need" to drink alcohol have to do with regulating your emotions. In alcohol addiction treatment, your therapist will help you learn how to better manage your reactions to stress and manage your emotions more effectively. They'll help you identify healthier ways of processing, like talking with a friend, practicing positive self-care, meditation, journaling, and more.
4. Learn and develop healthier coping mechanisms.
Piggybacking on learning how to regulate your emotions, therapy for alcohol addiction treatment helps you discover and develop healthier coping mechanisms in response to stressful situations and challenging emotions. 
Your therapist can help you develop calming relaxation techniques like deep breathing exercises and identify other things that can help you cope, like taking up or investing more in a hobby, finding an exercise regimen you enjoy, or something else that will help you manage emotions and stress during alcohol rehab and beyond.
Why Using Alcohol to Cope With Anxiety Doesn't Help
5. Establish an ongoing support system for alcohol addiction recovery.
One of the most essential benefits of therapy for alcohol addiction is that you gain a positive support system. Not only is your therapist in your corner, supporting you every step of the way, but they can help you identify those in your life you can lean on for support. Recovery takes more than your hard work. It takes the caring, compassionate, patient, and understanding help of your therapist and those you can count on.
Types of Therapy for Alcohol Addiction Treatment
Alcohol addiction treatment isn't a one-size-fits-all solution. When you partner with BOLD Health, you get a customized treatment program tailored specifically to your needs. Depending on your situation, length of addiction, and alcohol use, our experienced team of clinicians will build the ideal treatment program for you.
Your alcohol treatment in San Diego will include therapy for alcohol addiction in one or several forms, including the following:
individual therapy
group therapy
family therapy
outpatient alcohol detox
psychiatry and medication management
intensive outpatient program for addiction (IOP in San Diego)
If your clinician feels that you would benefit from our IOP, that may be the best course of treatment. This highly-structured program allows you to gain the support and tools you need through three-day-per-week therapy sessions in a comfortable outpatient setting. Our 10-week IOP in San Diego is one of the best options for alcohol rehab in San Diego and can help you recover from alcohol addiction to reclaim your sobriety and live a more fulfilling life.
Your Therapist's Role in Recovery
Whether your alcohol addiction treatment program includes individual, group, or family therapy, medication management, or enrollment in our IOP in San Diego, your clinical team will create a safe and supportive environment for your recovery. They'll explore your feelings, thoughts, struggles, and experiences with you and offer valuable insight into making positive changes to ensure lasting recovery.
Time for Alcohol Detox? Get Alcohol Treatment in San Diego
Choose BOLD Health for Quality Alcohol Treatment in San Diego
Finding reputable alcohol rehab in San Diego shouldn't be another stressor in your life. When you come to us at BOLD Health, you can count on getting some of the best care around. From the moment you walk through the doors of our warm and welcoming facility, you'll experience the BOLD difference.
As a team, we believe in providing compassionate, cooperative care to help you achieve your recovery goals. We take the time to get to know and understand who you are, inside and out, to develop the ideal alcohol treatment program for optimal results.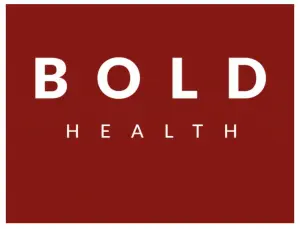 We are physician-owned and operated, with medical doctors board-certified in Psychiatry and Family Practice. Using only scientifically-proven methods backed by solid research, we'll ensure you get the help you need to make lasting changes. 
Contact us about any of our alcohol addiction treatment options, and start living the life you want sooner.