Drinking alcohol is a commonality in U.S. culture. It's what many in our country turn to in times of celebration. But it's also a highly common substance individuals use to cope with life's difficulties, stressors, and mental health issues. 
That's when things get a bit hairy.
Sure, sharing a glass of wine, pint of beer or fancy cocktail to celebrate is okay. It's not even so bad to imbibe mildly a couple of times per week. It's when a glass turns into two, three, four, or more on a daily basis – that's when the red flags of alcohol use disorder (AUD) appear.
Unfortunately, AUD is common in the U.S. too. In fact, one in ten Americans over the age of 12 struggle with alcohol use disorder. That's a lot of people. Are you one of them? How do you know when it's time for an alcohol detox?
"Do I Have a Drinking Problem?" Fact Vs. Fiction
Understanding AUD and when you need to seek help is crucial. Read on to learn about alcohol use disorder and when it's a good time to seek alcohol rehab in San Diego.
What is Alcohol Use Disorder?
Alcohol use disorder can be tricky to pinpoint since it can range from mild to moderate to severe, depending on the number of symptoms you have. Generally speaking, AUD is a destructive pattern of alcohol use characterized by the inability to control and continue drinking despite the problems it causes.
AUD once referred to as alcoholism, puts your and others' health and safety at risk and causes significant problems in your daily life. Even if you believe you have a mild form of AUD, it's very likely to escalate to becoming a serious problem.
It's never too early for alcohol detox in a trusted alcohol rehab facility in San Diego.
Symptoms of alcohol use disorder include:
wanting to limit or stop drinking without being able to
craving alcohol frequently
inability to limit how much you drink
spending more time drinking than engaging in social activities and hobbies
increasing tolerance that requires you to drink more to feel its effects
failure to complete work, home, or school obligations
drinking alcohol when it's not safe to do so, like when driving
experiencing symptoms of withdrawal when you don't drink (nausea, sweating, etc.)
Do any of the above symptoms feel uncomfortably familiar? If so, it's a good idea to get help before your problem gets worse.
The Connection Between Alcohol and Mental Health Disorders
Get Help Through an Outpatient Alcohol Detox Program
Attempting to complete an alcohol detox alone isn't recommended, especially if you have moderate to severe AUD. You may feel safe and comfortable at home, but detoxing by yourself can be dangerous. Along with ridding your body of the substance, alcohol detox is often accompanied by the following:
alcohol withdrawal symptoms
effects on your mental health
effects on your physical health
high chance of a setback occurring (reaching for a drink when it gets too uncomfortable)
lack of monitored medication assistance to provide some relief
effects on your relationships
What Is the Best Treatment for Alcohol Addiction?
The side effects of the alcohol detoxification process may vary depending on several factors, including the length and severity of your alcohol use.
Needless to say, if you want to detox from alcohol, it's best to do it with professional guidance.
You may think an alcohol detox requires you to put your life on hold and stay in a facility for an extended period. Of course, that's an option if it's what you need. (Your doctor or mental health clinician can help you determine this.) But inpatient treatment isn't your only option.
At BOLD Health, we provide a more convenient, flexible alcohol rehab in San Diego option – our outpatient alcohol detox program.
Our outpatient alcohol detox program provides professional medical guidance and support to complete alcohol detoxification as safely as possible. Rather than having to be away from your work, home, and school responsibilities, our outpatient alcohol detox program doesn't require you to put your life on hold. You get the detox support you need during the day while still being able to go home at night.
Our team of experienced alcohol detox clinicians will closely monitor you and determine the best course of action to help you recover from your alcohol addiction. Your detox program may include medication to help relieve potential withdrawal symptoms.
How Long Does it Take to Detox From Alcohol: A Timeline
Go Beyond Alcohol Rehab – Get Unparalleled Detox Support Through Our San Diego IOP
The term "alcohol rehab" is an umbrella term for any professional assistance to recover from AUD. There are varying degrees of alcohol rehab, including the previously mentioned inpatient and outpatient treatments.
But another option falls between inpatient outpatient detox and inpatient rehabilitation. And that's our Intensive Outpatient Program (IOP) at BOLD Health.
Our San Diego IOP is one of the most effective treatments for alcohol addiction and detox and can set you up for a successful sober future. The safe, structured treatment environment at our beautiful Encinitas facility can be your home away from home in terms of comfort and support.
When you partner with BOLD Health, we ensure you get the proper treatment depending on your level of addiction. During your comprehensive initial intake evaluation, our experienced team of clinicians will get to know you and better understand what brought you to the point of needing alcohol rehab.
We'll collaborate with you to determine which mode of treatment is optimal for you. If we conclude that you require a more rigorous, structured program with unbelievable support and accountability, we may recommend our San Diego IOP.
If you're enrolled in our San Diego IOP, you'll come to our warm and welcoming facility for three sessions per week for ten weeks.
Your IOP may include a combination of the following:
alcohol detox
individual therapy sessions
group therapy sessions
family therapy sessions
medication management
Why Using Alcohol to Cope With Anxiety Doesn't Help
Rest assured, we're here for you every step of your recovery journey. If you're struggling with AUD in any severity, we can help you overcome addiction and get your life back on track, no matter how long it takes.
Whether you complete our San Diego IOP or any other form of therapeutic recovery with us, we won't simply drop you back into the world and wish you good luck. We offer several support groups for overcoming addiction and other mental health concerns. And if you need to keep coming back for therapy sessions, we'll be here for you.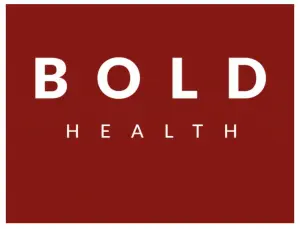 So is it time for alcohol detox? Are you ready to take your life back? Contact us. We're ready to help.