According to the Anxiety and Depression Association of America, OCD affects 2.5 million adults in the U.S. population. That's roughly 1.2% of U.S. adults. And one-third report experiencing obsessive-compulsive disorder symptoms as early as childhood.
If you're one of those millions of people, we can help. At BOLD Health, we provide evidence-based treatments proven to alleviate symptoms. In other words, at our top-notch facility in Encinitas or anywhere in California via telehealth, you're supplied with some of the best OCD treatment in San Diego.
What is Obsessive-Compulsive Disorder?
Obsessive-compulsive disorder is a common chronic mental health concern that often lasts a lifetime. It's categorized as uncontrollable and reoccurring thoughts or behaviors. The thoughts are known as obsessions, while behaviors are known as compulsions. 
OCD symptoms include:
Hoarding
Fear of losing control
Cleaning compulsions
Checking doors
Discomfort of surroundings
Strict routines
Irrational fears
Counting items
Doubts about themselves and their surroundings
Aggressive obsessions
Sexual compulsions
Postpartum OCD is debilitating. Find Out How to Get Help.
BOLD Health OCD Psychiatric Treatment
It may seem like OCD is controlling you and limiting your abilities in both your professional and personal life. Your compulsions and obsessions may get in the way of enjoyment, but knowing how to combat them on your own is challenging.
Don't worry. You're never alone when you partner with our team of experienced clinicians at BOLD Health. We use the best treatments for OCD, focusing on breaking your obsessions and compulsions as quickly and efficiently as possible. Our clinicians understand how important this is and tailor your treatment to meet your needs.
What makes our OCD treatment so different from other health clinics? We promote healing through our warm and welcoming community. At BOLD Health, you feel right at home. You may think OCD treatment in San Diego could be overwhelming with the large population and city life surrounding you. But our soothing atmosphere enhances your experience through an intimate, safe environment, enabling you to find peace while your health improves. 
From an intensive outpatient program to more traditional outpatient care BOLD Health provides you with the best OCD treatment in San Diego through years of dedication, care, and experience.
How an IOP Can Help You Overcome Anxiety Disorders
BOLD Health Medication Management for OCD
You can take many different routes to alleviate your OCD symptoms in both psychological therapy and medication management. Antidepressants are serotonin inhibitors and are known as the first line of defense against OCD symptoms. Studies show that results vary, but our doctors at BOLD Health are aware of this. We use our knowledge and experience to target your specific hopes and needs to provide you with the best possible treatment for OCD. 
At BOLD Health, we've got you covered.
Medicine personalized through genetic testing has become extremely important in providing effective OCD treatment. Your response to medication dramatically depends on your genetics. Researchers and doctors continue to study and understand which genetics respond best to which treatments. And here at BOLD Health, we're always up to date on the latest developments. You can trust us to provide the best FDA-approved psychiatric medications available to alleviate and control your obsessions and compulsions.
Why an IOP After Inpatient Treatment is the Right Move
These medications for OCD include:
Fluoxetine (Prozac)
Fluvoxamine
Paroxetine (Paxil, Pexeva)
Clomipramine (Anafranil)
Sertraline (Zoloft)
However, depending on your individual needs, your doctor may prescribe other forms of medication management and OCD treatment.
Medications for OCD: Things to Consider
Of course, side effects are an essential topic of discussion regarding medication management, as all medications have potential side effects. Your clinician will educate you on possible side effects to pinpoint the best medication based on your genetic, structural, biological, and medical history.
Our goal through medication management for OCD is to help control your symptoms at the lowest dosage possible. Keep in mind it's also common for symptoms to occur at the beginning of your treatment. But if you stay the course and trust the process, your results won't disappoint. Each person is different, so results will vary, know that your symptoms will improve if you decide to join BOLD Health on your road to recovery.
One crucial side effect to monitor when using antidepressants to treat OCD is the possibility of increased negative thoughts. While not entirely common, it is a possibility. This is why it is critical to stay in communication with your clinician. At BOLD Health, we make sure we closely monitor any adverse side effects. If you experience thoughts of suicide, loss of hope, or an increase in anxiety or OCD symptoms, contact your clinician immediately. Remember, the goal is to help you feel better and live a happier life.
Interactions with other substances are also significant when considering medication management for OCD. When speaking with your clinician, you must inform them about any other prescriptions or over-the-counter medications that you currently take, including supplements and herbs. To receive the best treatment for OCD and experience beneficial results, the staff at BOLD Health needs to know if other substances may hinder your recovery process or health.
Do I Really Need an Intensive Outpatient Program after Treatment?
Our OCD Intensive Outpatient Program
After your initial intake assessment, our clinicians will collaborate with you to curate the ideal treatment program tailored to your needs. That may include psychiatric treatment, medication management, and/or our Intensive Outpatient Program.
Our San Diego IOP is a rigorous program designed to help you work through and overcome your symptoms of OCD using an intense treatment protocol. This program is ten weeks long and incorporates nine hours per week of psychoeducation, medication management, group therapy, and individual therapy. 
You'll have access to our team of psychiatrists and therapists, who will find the optimal approach suited to your needs. And your support continues after your ten weeks of IOP treatment are complete. We'll ensure your care continues based on where you are in your journey. 
While this approach may seem overwhelming, it is proven significantly effective and is one of the best treatments for OCD. Despite the commitment needed, our OCD Intensive Outpatient Program is designed to be convenient, private, comfortable, and flexible. You'll get the support you need during the day and still be able to go home to your family and responsibilities at night.
Is an Intensive Outpatient Program (IOP) Right For You?
How the Best Treatments For OCD Benefit You
The best part about receiving treatment for OCD is obviously the positive results. It's likely anyone who has experienced OCD will say it runs their life. The worst feeling is wishing you had control when it seems impossible. Every day, you anticipate compulsions that will inevitably interfere with your life. Even if the compulsion doesn't happen, it still occupies your mind. That's why partnering with us for therapy and medication management within or outside our San Diego IOP is the right choice.
Using science-backed OCD treatments, you'll experience your compulsions and obsessions fading away over time. You'll no longer need everything to be "perfect" in your life and organized to the point of driving yourself to worry and obsession. 
We'll help you overcome your compulsions through any of our therapeutic approaches. The plan is for you to receive the best treatment possible for your OCD. Whether through psychiatric treatment, medication management, ketamine treatment, our San Diego IOP, or a combination, you can count on us to provide what you need.
Obsessive-compulsive disorder can also lead you down a path toward other mental health issues like chronic anxiety and depression or even physical issues like chronic migraines and fatigue. Do your best to combat these issues before they start or alleviate them along with your OCD symptoms.
Partner with BOLD Health and Receive the Best Treatment for OCD Today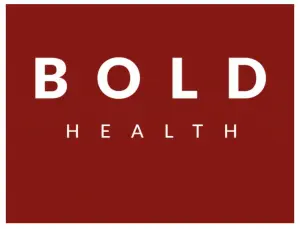 BOLD Health has built itself an outstanding reputation. Relieve your symptoms and create a happier life without worry, compulsions, and obsessions. We take the necessary steps and precautions to develop the best OCD treatment program for you by taking the time to genuinely understand your individual needs.
Whether you'll benefit best from our OCD Intensive Outpatient Program, psychotherapy options, medication management, or a combination, we're ready to help. You deserve freedom from your obsessive-compulsive disorders. And we are here to guide you along the way.