How an IOP Can Help You Overcome Anxiety Disorders
Anxiety disorders can severely interfere with your everyday life. Depending on your individual triggers, you may struggle with sleep, relationships, focus, and fear, among other things. Your work, school, and home life suffer, and, in turn, your mental health declines. 
It may seem impossible to get through having an anxiety disorder. But the good news is, all anxiety disorders are 100% treatable. But you need to get the right treatment. When typical talk therapy isn't enough, and you're not ready to be away from home, work, and school responsibilities at an inpatient facility, your best bet is choosing an IOP for anxiety treatment.
Square Breathing to Reduce Anxiety | Spenser Gabin, AMFT
What is an IOP for Anxiety?
An intensive outpatient program (IOP) is a mental health treatment option proven to help individuals with various concerns. IOPs help with not only anxiety but also depression, OCD, PTSD, phobias, and addiction. 
When you attend an IOP for anxiety treatment, you get a level of mental health care above individual therapy but not as strict as an inpatient program. Your anxiety treatment schedule is more rigorous, requiring you to attend multiple sessions for several hours per day.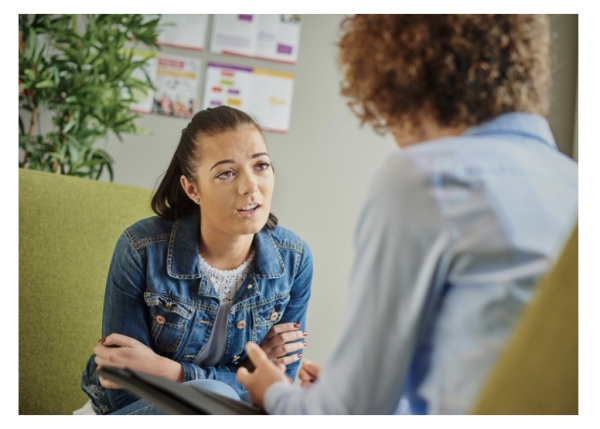 All facilities operate their intensive outpatient programs a little differently. If you're looking for anxiety treatment in San Diego, your best bet for an IOP for anxiety is with us here at BOLD Health. 
Our IOP runs for ten weeks and includes:
Our IOP for anxiety begins with a thorough, comprehensive intake evaluation. It may sound overwhelming and intimidating, but it's anything but that. We take a BOLD approach to your mental health treatment that's unique to our practice. It helps us create an individualized program to meet you exactly where you are and bring you exactly where you want to be.
In our intensive outpatient program in San Diego, you'll experience treatment with:
A holistic approach: At BOLD Health, we completely acknowledge that you are more than just your anxiety symptoms. Your treatment plan is tailored to your individual biological, structural, genetic, and medical needs.
When you choose anxiety treatment in San Diego with us, you'll learn and understand the engine driving your symptoms. So you'll not only work with our team of clinicians to
obtain the tools you need to overcome anxiety, but you'll also gain a better understanding of who you really are.
Types Of Anxiety Disorders And The Best Anxiety Treatment Options
Science-based methods: Our intensive outpatient program in San Diego and our entire facility are physician-owned and operated. That means we're continuously evaluating and refining our treatment methods to ensure we provide the best anxiety treatment possible.
A high continuity of care: Because we have such a comprehensive, experienced team of mental health experts, our intensive outpatient program in San Diego delivers the highest continuity of care around. No matter what level of care you need in our outpatient facility, you'll get it at BOLD Health.
A BOLD approach: When you partner with us at BOLD Health, you truly partner with us to achieve wellness. Our BOLD approach means we walk alongside you throughout your journey. The unparalleled level of service you receive with us in your anxiety treatment in San Diego can help transform your life. And we'll be there with you every step of the way.
Types of Anxiety Disorders Our IOP Treats
Intensive outpatient programs provide support and stabilization in a safe, healing environment and can help you with whatever anxiety disorder you suffer. Some of the most common anxiety disorders we help patients overcome in our IOP in San Diego include:
Generalized Anxiety Disorder (GAD)
Your everyday life is filled with worry and anxiety when you have GAD. You often find yourself ruminating on things like your health, relationships, school or work, social issues, or just everyday responsibilities. 
GAD causes fatigue, irritability, and sleep problems, just to name a few. When you enroll in our intensive outpatient program in San Diego, we'll help you learn how to navigate your anxiety and what to do to eliminate your symptoms.
Understanding Anxiety: What It Is And What You Need To Know About It
Frequent, debilitating, and unexpected panic attacks are the hallmark of PD. You feel intense fear which may or may not be caused by a triggering situation. Depending on your level of panic disorder, your attacks may cause you to avoid social situations at all costs. 
Our anxiety IOP for anxiety will address your PD symptoms, help you uncover their root cause, and give you the tools and strategies to fight and overcome them. 
Social Anxiety Disorder (SAD)
Suffering from the fear of social situations and performances is a common form of anxiety disorder. If you deal with SAD, you worry about being judged harshly by others based on your behavior and actions.
SAD can have a significant negative impact on your life. But when you partner with us in our Anxiety IOP in San Diego, our team of experts will help you face these fears. In your IOP, you'll talk with others going through similar situations, meet with your assigned clinician, and have the benefit of medication management if needed. 
Where to Go to Get Quality Anxiety Treatment in San Diego
Post Traumatic Stress Disorder (PTSD)
7.7 million Americans suffer with PTSD, so if that's you, you're far from alone. You may not even realize you have PTSD because perhaps you think you haven't experienced a trauma significant enough to cause it.
But traumas go beyond witnessing horrible events, experiencing war, and sexual abuse. (Although those are definitely things that lead to PTSD.) Post-traumatic stress disorder can also come about from experiencing divorce, the infidelity of a loved one, emotional abuse, and more. 
Our anxiety treatment in San Diego uses science-backed treatment approaches in a  safe, comfortable, healing environment to help you overcome PTSD.
Choosing the Best Anxiety Treatment in San Diego
Living with anxiety on a daily basis not only affects you, but it affects those around you. While some in our society may consider anxiety as a form of weakness, it most certainly is not. Anxiety disorders are serious mental health concerns that require professional treatment. 
One of the best, most effective anxiety treatments is found at our anxiety IOP in San Diego. We go above and
beyond to ensure you get the highest level of care you need. Our team of compassionate, experienced, and patient-focused professionals will walk you through understanding what brought you here and how you can be set free from your anxiety symptoms.
Is an Intensive Outpatient Program (IOP) Right For You?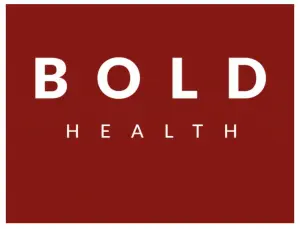 Contact us to learn more about our highly-effective intensive outpatient program in San Diego. We are passionate about helping people like you work through what's challenging you and watching you grow to become the person you want to be.