You've decided to get the professional help you need to feel more like yourself again. But what kind of help do you actually need to battle your depression? Do you need one-on-one therapy, group therapy, medication, or what? 
It's a lot to consider.
All of your options provide unique benefits in different ways, so how do you know what depression treatment is right for you? If only you could get some of all of them. The good news is: you can if you choose to enroll in an IOP for depression treatment. 
Blue Shield & Magellan IOP San Diego
What is an IOP?
"IOP" stands for "intensive outpatient program" and is a treatment option for depression and many other mental health concerns. The level of treatment is somewhere between individual therapy and inpatient therapy. When you choose an IOP for depression, you're committing to a highly-effective program designed to help you face, fight, and overcome your depression. 
All IOPs have the same goal: to give you the tools and strategies you need now and equip you to face future challenges. But if you're looking for an IOP in San Diego, you won't find one like ours here at BOLD Health. 
Our IOP for depression utilizes science-backed proven treatment methods. Because our holistic approach considers your whole self when designing your individualized treatment program, you'll get exactly what you need.
So what can you expect from our IOP depression treatment in San Diego?
Is an Intensive Outpatient Program (IOP) Right For You?
Here are the specifics of our IOP for depression.

Evaluation: Your journey to wellness begins with a comprehensive evaluation with one of our highly-trained clinicians. During your evaluation, we'll not only pinpoint the symptoms you want to address but also take the time to really get to know you.
At BOLD, we understand the value of what has brought you to seek treatment for depression. We consider your whole self when curating your personalized treatment program – your structural, genetic, and biological makeup.
Orientation: Before your official IOP begins, you'll participate in introductory therapy sessions with your primary therapist. This helps you become more familiar with both your clinician and how your therapy sessions will go.
Individual Therapy Sessions: You'll meet regularly with your assigned clinician to discuss your mental health challenges. We provide a welcoming, safe space for you to talk about what's troubling you. Your therapist will empower you with the tools and strategies to cope with your challenges now and in the future.
Group Therapy Sessions: Don't underestimate the power of group therapy! Even if you feel like it might be challenging to open up to a group of strangers, you'll discover how helpful and therapeutic it can be.
Why an IOP After Inpatient Treatment is the Right Move
Throughout your time in our IOP in San Diego, you'll meet with a group of other patients in the program who've experienced similar struggles as you. Together, you'll share your struggles and triumphs. But perhaps the most beneficial thing about group therapy is that you'll have even more support and genuinely feel like you're not alone.
Optional Medical Management: Not everyone requires medication management as part of their IOP. But if you do, we have such a comprehensive team of experts, rest assured, we can help. Throughout your depression treatment program, we'll ensure we keep an eye on your dosage and alter your medication if needed.
When you partner with us for depression treatment in San Diego, you'll engage in weekly psychotherapy sessions and as-needed follow-ups with your psychiatric provider if needed.
Over the course of our 10-week IOP, you'll come to our beautiful facility in Encinitas for individual and group therapy sessions for a total of 9-12 hours per week. It may seem like a lot, but because IOPs are more structured and rigorous than traditional therapy, they are also proven very effective. 
How Do You Know If An IOP For Depression is Right For You?
Enrolling in an IOP for treating depression is definitely a commitment. (But not as much of a commitment as inpatient care.) With that said, don't forget that taking care of your mental health is crucial to living a fulfilling life. You're 100% worth getting proven professional help from a team of caring, empathetic experts at BOLD Health. 
But if you're still on the fence about enrolling in the best depression treatment program in San Diego, see if any of the following bullet points resonate with you.
Your regular therapy sessions aren't enough.
You have suicidal thoughts.
You think you may need medication management.
You have trouble functioning for work, school, or home responsibilities. 
You need more support.
Do any of these sound like you? Even if just one of the above is something you're struggling with, you could benefit from IOP treatment for depression.
Best Intensive Outpatient Program (IOP) in San Diego County
How an IOP for Depression Can Help
Getting any type of therapy for depression is a step in the right direction. But if you need a higher level of support, accountability, and a more rigorous treatment program, an IOP is your best bet.
Living with depression is draining. So when you enroll in our IOP for depression, you'll get what you need to overcome your struggles. The benefits you'll receive include:
Learning new coping skills
Problem-solving
Accountability
Healthy support
Much like traditional therapy, treating depression with an IOP requires a commitment to your wellness. You have to show up for your sessions, and you have to show up for yourself. IOPs are more effective when you commit to your individual and group therapy appointments.
Choose the Best IOP in San Diego for Treating Depression
Choosing where to go for depression treatment in San Diego can be overwhelming. But if you are looking for an IOP that recognizes you for who you are and meets you there, BOLD Health is the best choice.
Do I Really Need an Intensive Outpatient Program after Treatment?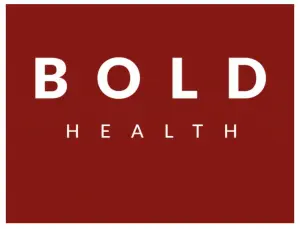 When you partner with us, our entire treatment team takes the time to really get to know you. Our multidisciplinary team approach means we meet as a team on a regular basis, so we provide you with the best possible depression treatment in San Diego.
We combine traditional psychiatric medical care with the healing power of talk therapy so you can get the tools you need to make lifelong changes.