How to Know if Your Depression is Getting Worse & What to Do About It
If you're reading this, we don't need to tell you depression is no walk in the park. It's a heavy burden you're forced to carry. It can be a challenge for loved ones to understand, accept, and support you.
You may have your good days and days filled with crippling, overwhelming depression. It can be challenging to know precisely how you're going to feel tomorrow or the next day. It's exhausting.
But what happens when you think, "My depression is getting worse."
Whatever you do, don't shrug it off. And don't let anyone tell you it's not. If you feel your depression is getting worse, it is. And you need to address it.
But How Do You Know If Your Depression is Getting Worse?
Obviously, everyone's experience with depression is different. So you have to gauge how you feel things have changed. Different types of depression have varying symptoms. And worsening depression can sneak up on you slowly or hit you with a crippling blow.
In either event, it's critical you're able to identify if your depression is getting worse.
Here are some signs to look for when determining worsening depression:
You Spend More Time Alone
When you suffer from depression, you often prefer spending time in isolation. Reasons for isolating yourself differ among individuals. It could be that showing up and attempting to "be yourself" is simply too exhausting. Or maybe you just feel ashamed at feeling the way you do.
Either way, it's essential to understand: there is nothing wrong with wanting to be alone. It's a symptom of overwhelming depression.
But it is a sign you need professional help.
And if you feel you're spending more and more time isolated from others, chances are, your depression is getting worse. And, again, you need to seek help.
You Notice More Changes in Sleeping and Eating Patterns
Depression also comes with changes in sleeping and eating patterns. But if you find yourself eating a lot less healthy than usual, eating more, or eating a lot less, you've likely also thought, "My depression is getting worse."
Changes in sleeping patterns are also big red flags for worsening depression. While it's typical for those suffering from depression to sleep more, if your depression is getting worse, you might be experiencing difficulty staying awake or sleeping the day away.
On the other hand, clinical and overwhelming depression often leads to difficulty sleeping too. If you've felt like your sleeping patterns are majorly hindered, it's likely your depression is getting worse.
Related Post: Getting Help for Depression: How to Find the Right Therapist
You Feel More Numb and Disinterested
One of the tell-tale signs of depression is showing little to no interest in activities and things you once enjoyed. When you seek the help you need and work with a therapist for depression treatment, you'll likely feel the desire to do these things return.
But if you experience worsening depression, you could experience the exact opposite.
It can seem virtually impossible to do things like attend a book club, meet your BFF for coffee, or go for a run when you have depression. But if you feel like your depression is getting worse, things like paying the bills or even brushing your teeth may feel like overwhelming feats.
Counseling for Depression: How Does it Help?
You Experience More Feelings of Distress:
Left untreated, depression symptoms can worsen over time. If you've felt any of the above and have also thought, "My depression is getting worse," you've likely felt the following symptoms of overwhelming depression:
Frequent crying
Recurring suicidal thoughts
Regular thoughts of or acting upon self-harm
Systematic negative thought patterns
Constant worrying about considering yourself as a burden to others
If you experience any of these symptoms, seeking professional help is absolutely necessary. Suicide is the tenth leading cause of death in the U.S.
Don't be a part of the statistics. You can feel better.
Related post: 5 Ways You Can Combat Seasonal Depression
What to Do About Worsening Depression
The most crucial part of admitting your depression is getting worse is to take the next step and reach out for help. If you are in the San Diego area, we'd love to help you at our beautiful Encinitas office. Here at BOLD Health, we offer several types of depression treatment options to help you work through overwhelming depression.
After your initial evaluation, our clinical staff will put together an optimal mental health treatment plan designed specifically for you.
Related Post: What to Expect in a Depression Treatment Program
Individual Therapy
Meeting one-on-one with one of our highly-trained clinicians is an effective way to work through challenging thoughts and behaviors. Otherwise known as "talk therapy," individual therapy for depression can empower you. Our team of experts will teach you skills and tools to cope with current life circumstances and challenging times to come.
And at BOLD Health, we don't put a time limit on your depression therapy. You might need a few sessions, or you may need to keep coming back for several months. And when you feel you're ready to try using the tools and skills we've taught you, you can let us know. But we're always here for you if you feel like you need a refresher.
Psychiatry and Medication Management
You may need medication management to be a part of your depression treatment. If this is the case, we'll prescribe and monitor appropriate medication. Of course, it's never required for you to take prescription depression medication, and we always recommend therapy along with any medication, since the combination has been shown to be the most effective treatment for depression.
Throughout your medication management, we'll be sure to keep tabs on your progress and potential side effects. We'll adjust your medication to your needs regularly.
Related Post: Finding the Best Depression Treatment in San Diego
Intensive Outpatient Treatment (IOP)
Sometimes, regular talk therapy isn't enough. If you need something more rigorous that you're willing to commit to, then our highly-effective IOP is right for you. Unlike inpatient rehabilitation to treat depression, our IOP allows you to get the treatment you need while living your life at home.
Your assigned clinician works alongside you to develop the appropriate therapy schedule. It may include one or all of the following:
One-on-one therapy
Group therapy
Medication management
Family therapy
Over the course of ten weeks, you'll meet with your clinician and possible peer group to work through your worsening depression. Like individual therapy, you'll learn the tools and strategies you need to change negative thought patterns and behaviors to more positive ones – now and in the future.
The Best Depression Treatment in San Diego
Our team of mental health professionals has experience in all facets of mental health. Whether you've experienced symptoms of depression for a long time and you feel like your depression is getting worse, or you feel like something is off, we're happy to work with you.
You'll feel welcome and accepted from the moment you contact us here at BOLD Health. Our holistic approach includes treating you as a whole individual, not just your depression. You are where you are for a reason, and we get that. We'll meet you there.
Your mental health treatment plan is unique to you here at BOLD Health. After your initial consultation, we'll work with you to determine the best way to help you through your depression. At BOLD Health, you're in the driver's seat of your recovery. But we walk with you every step of the way.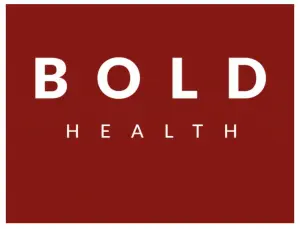 Contact us for more information on our high-quality depression treatment in San Diego. Our mission is to provide the highest level of care for your mental health concerns. We believe you are the author of your own life, and you can take control of your future.
Take a BOLD step and get the help you need today.