5 Tips For Getting Through The Worst Days Of Your Depression
When you're in the throes of depression, it can feel like the dark cloud will never lift. But no matter how hopeless you feel, there is always a way to get through the tough times. Here are some tips for getting through the worst days of your depression:
1. Take Things One Day At A Time:
What to Do If Your Depression Is Getting Worse
When you're in the midst of a depressive episode, it can feel like everything is happening all at once and that there's no end in sight.
But it's important to remember that this is only a temporary phase and that things will eventually get better.
So take things one day at a time and focus on getting through just today. Tomorrow will take care of itself.
Getting Help for Depression: How to Find the Right Therapist
2. Connect With Others:
When you're feeling depressed, it can be tempting to isolate yourself from the world. But this is actually the worst thing you can do.
Being around other people will help you feel less alone and more connected. Even if you don't feel like socializing, try to force yourself to go out and interact with others. You'll be glad you did.
Depression vs. Bipolar Disorder: Which One Is It?
3. Get Moving:
Exercise is a great way to lift your mood when you're feeling down. It releases endorphins, which have mood-boosting effects.
So even if you don't feel like it, get up and move your body. A simple walk around the block can make a world of difference.
Counseling for Depression: How Does it Help?
4. Talk About How You're Feeling:
Bottling up your emotions will only make things worse. So it's important to find an outlet for how you're feeling.
Talk to a trusted friend or family member, write in a journal, or see a therapist. Getting your feelings out will help you feel better and start to see the light at the end of the tunnel.
7 Foods You Should Avoid If You Have Depression
5. Be Patient:
Recovery from depression takes time. There are ups and downs, and it's important to be patient with yourself. Remember that you're not alone in this and that there is hope for a better tomorrow.
If you're struggling with depression, know that you're not alone. There is help available, and things will get better. Just hang in there and take things one day at a time.
Finding the best professional help for depression in San Diego, CA.
We all know that life can be tough enough dealing with depression on its own, but the task becomes even more challenging when you're looking for counseling or psychotherapy. Luckily we have a team of mental health practitioners here at BOLD Health who are ready and willing to help!
Because we're equipped with a team of highly-experienced clinicians from various backgrounds, including therapists and psychiatrists, our mental health services cover many areas. We also offer an intensive outpatient program in San Diego called IOP which stands for "Intensive Outpatient Program."
We know that depression can be a tough thing to deal with, and sometimes even the most rigorous depression treatments don't work. If you feel like your current depression therapy isn't getting results or needs more discipline than what's offered at our center then maybe our IOP could help!
BOLD Health is here to help you!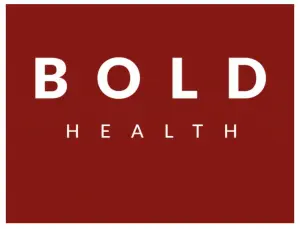 If you are suffering from depression and need help, our team can provide compassionate care to get your life back.
You deserve to live a happier, more fulfilling life. And we can help you get there! We offer excellent counseling for depression, psychotherapy, and medication management; if it's more information about our IOP in San Diego that you need then please contact us now!