You may have heard of intensive outpatient programs (IOPS), but you might not know precisely what they are and how they work. Looking at the name, it can seem a little intimidating. But, in reality, IOPs aren't anything to be afraid of. On the contrary, they are extremely helpful when trying to overcome a number of mental health challenges.
Why an IOP After Inpatient Treatment is the Right Move
Enrolling in an intensive outpatient program can help you with:
depression & bipolar disorder
anxiety & panic disorders
addictions and substance dependence
OCD
PTSD
other mental health concerns
What is an Intensive Outpatient Program (IOP)?
The best way to describe an IOP is that it's a mental health treatment that falls somewhere between typical therapy and an inpatient program. Intensive outpatient programs are more rigorous and structured than once-weekly therapy but more flexible and less restrictive than inpatient treatment.
Unlike typical individual or group therapy, intensive outpatient programs take place over a given number of weeks and have a set schedule you must adhere to. And unlike inpatient programs, when you enroll in an IOP, you receive regular therapy sessions and support, but you also get to go home and tend to your work and life responsibilities at the end of the day.
What to Expect When You Enroll in an IOP
Just like any other mental health treatment program, all intensive outpatient programs are going to vary from provider to provider. Here at BOLD Health, our IOP in San Diego begins with your comprehensive evaluation. You'll meet with one of our experienced clinicians, who will chat with you about your struggles and what brought you to us.
We take a BOLD approach in helping you fight your mental health or addiction concerns. We don't just treat your symptoms; we treat you. Our holistic, unique approach to battling addiction and mental illness includes getting to know and understand you genetically, biologically, and psychologically. This allows us to create the ideal treatment program designed to meet your specific needs.
Do I Really Need an Intensive Outpatient Program after Treatment?
Once you begin your intensive outpatient program at BOLD Health, you'll participate in scheduled individual, group, and possibly family therapy sessions over 10 weeks. Your treatment plan may also include medication management.
Your success within an IOP depends on your commitment. Because intensive outpatient programs are more structured and rigorous in nature, attending all sessions is mandatory. But another important thing to remember is that we're here to help you every step of the way.
After you complete our 10-week IOP in San Diego, your support doesn't end there.
Is an Intensive Outpatient Program (IOP) Right For You?
How An IOP Can Help You
At BOLD Health, we believe you can take control of your healing. And we're here to help you; whether you need help overcoming substance abuse disorders, depression, anxiety, bipolar, or any other mental health concern, we've got your back.
When you choose an intensive outpatient program as your path to healing, you're setting yourself up for success. We offer various therapeutic modalities tailored to meet your needs. You'll get the support, tools, and strategies you need to face your challenges now and far into the future.
Enrolling in an IOP offers several benefits. The most common include:
Convenience: Unlike inpatient programs, intensive outpatient programs give you the flexibility you need to take care of family, work, and school responsibilities. While you will have to rearrange your schedule to accommodate the therapy sessions into your days, you won't have to spend weeks away from your home.
Privacy: Because you don't have to spend a long time away from work, school, friends, and extended family, if you want to keep your IOP enrollment to yourself and your support network, it's 100% possible. When you go to an inpatient treatment center, people are bound to notice you aren't there. But with an intensive outpatient program, that's not the case.
Group Support: Not only do you have the support of your assigned clinician throughout your IOP, but you also benefit from group therapy. Every IOP treatment program includes group therapy hours, where you'll connect with others going through a similar situation. Group therapy is a wonderful place to gain connection and support and help you genuinely know you aren't alone in your struggles.
Choosing the Best Drug Treatment Program in San Diego County
Affordability: Choosing to enroll in an IOP is the more affordable option in comparison to inpatient treatment. Because you don't require round-the-clock care and observation, you won't have to pay as much.
Comfort: Here at BOLD Health, we make sure you're comfortable during your sessions in our beautiful and welcoming Encinitas, CA facility. But, of course, there's nothing like the comfort of your own home. When you are in an intensive outpatient program, you get to go home to your own home, bed, and familiar surroundings.
Benefit From the Best IOP in San Diego
Best Intensive Outpatient Program (IOP) in San Diego County
If you need more than traditional therapy but don't want to enter an inpatient facility, choosing an IOP in San Diego can be a daunting task. While there are plenty of choices, why not choose the best?
Our IOP is physician-owned and operated, led by founder and psychiatrist Kristy Lamb. Your treatment program includes proven, science-based treatments and patient care second to none. We meet you where you are in your journey to wellness and provide the best possible path to help you recover.
We have an incredible team of Therapists, Psychiatrists, Psychiatric Physician Assistants, and Psychiatric Nurse Practitioners with the education, experience, and compassionate wisdom to help you through whatever you're going through. And because we have multiple levels of care, including traditional and intensive support, along with medication management and detox assistance, you'll never have to go anywhere else for your mental health needs.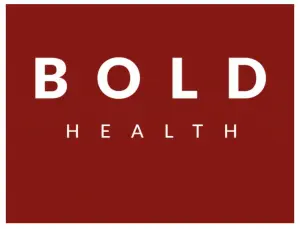 Whether it's addiction, depression, PTSD, OCD, an eating disorder, or any other mental health concern, we'll help you through it, no matter how long it takes. Take the bold first step on your path to recovery. We can't wait to walk alongside you.