Recovery from any mental health issue is an extremely difficult process. Intensive Outpatient Programs (IOP) are designed to provide the additional support necessary for someone to heal and overcome their mental health struggles. One of the tools used by IOPs in order to help individuals recover is writing and journaling. 
Writing has been shown to be highly effective in helping people express themselves, understand their emotions better, and even improve overall mental health outcomes.
In this blog, we will take a look at how writing can be used as a form of therapy in IOP recovery, its benefits, and what one should consider when embarking on a journey of using writing for self-reflection and healing within an intensive outpatient program.
The Role of Writing in IOP Recovery
The role of writing in Intensive Outpatient Programs (IOP) recovery is to provide a form of self-expression and reflection that can help individuals heal and gain insight into their struggles. 
How an IOP Can Help You Overcome Anxiety Disorders
Writing helps people process their emotions, thoughts, and experiences related to mental health issues in a safe way without the fear of judgement or criticism. It allows them to express themselves freely and be more honest with themselves about their feelings than they may be able to do verbally in front of other people. Additionally, journaling gives people a way to track their thoughts and emotions over time, which can be beneficial in identifying patterns or triggers for their mental health issues. By understanding these patterns, individuals can work on developing coping mechanisms and strategies to better deal with their mental health struggles.
Benefits of Writing During IOP Treatment
There are many benefits to writing during IOP treatment. One of the most important benefits is that it allows people to express themselves in a safe and judgment-free environment. 
This can be extremely helpful for those who struggle with communication or have a difficult time processing and expressing their emotions verbally. Additionally, journaling can help people gain insight into their thoughts and feelings, identify patterns or triggers for their mental health issues, and develop coping mechanisms and strategies to better manage their mental health. 
Writing can also be a form of relaxation and soothing for individuals, which can help reduce stress levels and improve overall mental health outcomes.
Tips for Using Writing as Part of IOP Recovery
When embarking on a journey of using writing as part of IOP recovery, there are some tips to consider in order to make the most out of it.
Set a regular writing schedule: Consistency is key, set aside specific times each day or week for writing.
Write for yourself: Write for your own benefit and self-expression, rather than trying to impress others.
Be honest and authentic: Write about your true thoughts and feelings, even if they are difficult to face.
Use prompts: If you're feeling stuck, use prompts or journaling exercises to get your thoughts flowing. (promps listed below)
Reflect on your progress: Regularly re-read your previous writing to reflect on your progress and identify patterns in your thoughts and behaviors.
Make it a safe space: Make sure your writing space is comfortable and private, and consider using a journal that is not easily accessible to others.
Seek support: Writing can be therapeutic, but it can also be emotionally challenging. Consider seeking support from a therapist or support group.
Keep it a positive experience: Remember that writing is meant to be a positive experience and a tool for self-improvement, rather than a source of stress or anxiety.
Why an IOP After Inpatient Treatment is the Right Move
Do I Really Need an Intensive Outpatient Program after Treatment?
Unblock your Thoughts with Prompts
If you find yourself feeling stuck, try using journaling exercises or prompts to stimulate the flow of ideas.
Describe a significant event from your day, and reflect on how it made you feel.
Write about a specific worry or fear and how you can overcome it.
Write about something you are grateful for today.
Reflect on your past experiences and write about what you have learned from them.
Imagine yourself in the future, and write about what your life looks like and how you got there.
Write about a challenging situation you faced, and how you coped with it.
Write about a positive change you want to make in your life and the steps you will take to achieve it.
Write about a time when you showed resilience or strength, and what you learned from the experience.
Imagine yourself in a peaceful and happy place, and write about the sensations, emotions, and thoughts you experience there.
Write a letter to your future self, reflecting on your goals, aspirations, and the person you want to become.
Writing is a powerful tool in IOP recovery and it can have a profound impact on mental health outcomes. It provides individuals with a form of self-expression and reflection where they can feel safe exploring their thoughts and emotions without judgement or criticism.
Additionally, it helps people gain insight into their mental health issues, identify patterns or triggers, develop coping mechanisms, and improve overall mental health outcomes. While embarking on this journey may seem intimidating at first, by following these tips and approaching it with an open mind, writing can be a valuable part of IOP recovery.
Studies that Show how Journaling can help you as Part of IOP Recovery
there have been studies that suggest journaling can be beneficial for individuals in recovery from mental health conditions, such as those who are part of an Intensive Outpatient Program (IOP).
A 2022 paper highlighted the ability of journaling to support the recovery of women in residential treatment for substance use disorders. Results showed that the intervention "helped participants to recognize what was positive about recovery, to achieve meaningful short-term goals, and to experience a sense of optimism and pride in their accomplishments" (Krentzman, Hoeppner, Hoeppner, & Barnett, 2022, p. 1). https://positivepsychology.com/benefits-of-journaling/
Journaling is Not a Substitute for Professional Treatment
Additionally, writing down experiences and reflections can also serve as a therapeutic tool and provide a sense of accomplishment and empowerment. However, it is important to note that journaling should not be used as a substitute for professional treatment, but rather as a complementary tool in the recovery process.
Choosing the Best Drug Treatment Program in San Diego County
Ready to Take Charge of your Mental Health?
Take back control of your future and start living life on the terms you create! 
BOLD Health is here with evidence-based treatment plans personalized just for you. Our intensive outpatient program in San Diego offers comprehensive addiction, mental health care, and a holistic approach that focuses both body AND mind.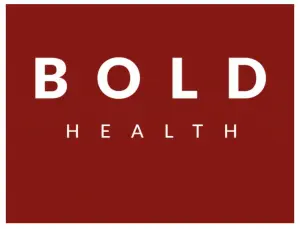 With the right help by your side – recovery IS possible! Reach out today and set yourself up for success tomorrow: get started where YOU choose to make YOUR mark. Let's be BOLD together & reclaim what makes YOU unique !
Contact us today. It's never too early to get the help you need.