According to the National Library of Medicine, roughly 1.5 to 3.5 percent of people will meet the criteria to be diagnosed with a psychotic disorder.
Although this number seems low, a significantly larger number of people will experience psychotic disorder symptoms throughout their lifetime.
If you're one of those millions of people diagnosed with a psychotic disorder, we can help. At BOLD Health, we provide evidence-based treatments proven to alleviate symptoms. In other words, at our top-notch facility in Encinitas or anywhere in California via telehealth, we deliver some of the best psychotic disorder treatments in San Diego.
What Are Psychotic Disorders?
There are all types of psychotic disorders. Psychotic disorders consist of a group of illnesses that negatively affect the mind. Those who experience psychotic disorder symptoms may struggle to think rationally, respond emotionally, understand reality, behave appropriately, make sound judgments, and communicate properly. 
A Healthy Relationship With Yourself Improves Mental Health
Signs and symptoms of psychotic disorders may vary. This depends on the specific illness, circumstances, or other outside factors. We at BOLD Health consider all of these factors while getting to know you to seek out your best options for treatment and healing. At times, psychotic disorders can lead to physical symptoms, such as headaches, back pain, stomach issues, and other forms of bodily aches and pains. 
Symptoms of psychotic disorders include:
extreme mood changes
confused thinking
withdrawal from friends and activities
low energy (significant tiredness)
detachment from reality (delusions/hallucinations)
drastic changes in eating habits
sex drive changes
excessive fears/worries
problems with alcohol/drug abuse
suicidal thoughts
BOLD Health Psychotic Disorder Treatment
It may seem like your or a loved one's mental health disorder is controlling you or negatively affecting your personal and professional life. Having a psychotic disorder may get in the way of life's enjoyment, but facing psychotic disorder symptoms head-on is a challenge all on its own.
But there is hope.
When you partner with our team of highly qualified clinicians at BOLD Health's outpatient mental health facility in San Diego, your future is in good hands.
At BOLD Health, you receive the best extensive care catering to your needs. Most psychotic disorder symptoms are treated with psychotherapy and medications, depending on your diagnosis. 
How Therapy Can Support Holistic Mental Health Treatments
Medication Management for Psychotic Disorders
You may be hesitant about whether medication is the right approach to treating your mental health concerns. But when you enroll in our outpatient mental health facility in San Diego, we focus on getting you the best treatment for your needs, whether that includes medication or not. 
Typically, antipsychotic medications are used to treat psychotic disorders. Through extensive research and proven studies, these medicines are not necessarily a cure but are highly effective in managing many psychotic disorder symptoms. Antipsychotics have proven helpful in treating delusions, hallucinations, and thinking problems. 
3 things your emotions are trying to tell you
A List of Antipsychotics includes:
Thioridazine (Mellaril)
Loxapine (Loxitane)
Fluphenazine (Prolixin)
Perphenazine (Trilafon)
Haloperidol (Haldol)
Chlorpromazine (Thorazine)
Technological advancements and medical practices have led clinicians to a more modern approach when handling psychotic disorders. Along with the medications listed above, there are also newer forms of antipsychotic medicines that are effective when treating patients.
Some of these newer medications are available through scheduled injections that only require to be taken once or twice per month, depending on your diagnosis and dosage. Of course, other forms of medication are managed orally and should be taken once a day as prescribed by your clinician.
More modern antipsychotics include:
Ziprasidone (Geodon)
Aripiprazole (Abilify)
Risperidone (Risperdal)
Asenapine (Saphris)
Quetiapine (Seroquel)
Brexpiprazole (Rexulti)
Paliperidone (Invega)
Clozapine (Clozaril)
The length of your psychotic disorder treatment depends on the severity of your symptoms. Your medication will be monitored appropriately for optimal treatment results and minimal side effects.
The Best Outpatient Mental Health Treatment in San Diego
Psychotherapy Treatment for Psychotic Disorders
The best part about receiving treatment at BOLD Health is the positive results. If you experience psychotic disorder symptoms, you're likely struggling with control over your life. Without treatment, your relationships with friends and family may suffer, and you may have professional trouble. That's why partnering with BOLD Health's outpatient program for medication management and psychotherapy is the right choice and can have a long-lasting impact on your life. 
Many different types of psychotherapy and counseling are available through BOLD Health's psychotic disorder treatment. These various forms of psychotherapy include group therapy, family therapy, and individual therapy.
Clients treated for psychotic disorders may respond differently to medication and psychotherapy therapy. Fear, worries, and questions may arise, but we'll help you every step of the way.
Partner with BOLD Health for Top-Notch Outpatient Mental Health Treatment in San Diego
We take the necessary steps and precautions to develop the best program for you by genuinely understanding your individual needs. When you come to us for psychotic disorder treatment in San Diego, we make sure we fully comprehend your genetic, historical, structural, biological, and medical underpinnings influencing your mental health.
Following your comprehensive intake assessment, we'll collaborate as a team to determine the best course of outpatient mental health treatment. Your treatment plan may include several of our therapy options, including: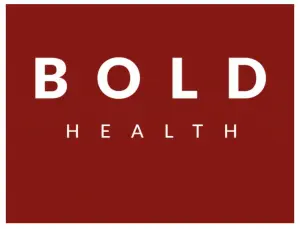 Our highly-effective IOP in San Diego is one of the best courses of treatment for many mental health concerns, including many types of psychotic disorders This more rigorous psychotic disorder treatment combines psychotherapy and medication management with a structured, intensive schedule.