How Therapy Can Support Holistic Mental Health Treatments
Anxiety and depression are two of the most common mental health issues people face today. If you're one of those people, you undoubtedly want relief from your symptoms. And there are several options out there that can help. 
You've likely considered therapy and medication, which are highly beneficial to treating anxiety and depression. In fact, several studies have shown the unparalleled effectiveness and benefits of psychotherapy to be considerable.
But perhaps you like the idea of more holistic mental health treatments like mindfulness, meditation, art therapy, etc.
The Best Outpatient Mental Health Treatment in San Diego
The good news is that you don't have to choose between psychotherapy, medication management, and holistic mental health treatments. Depending on your individual needs, you can significantly benefit from a combination of these. And at BOLD Health in San Diego, our collaborative team of clinicians supports this idea wholeheartedly. 
What is Holistic Mental Health Treatment?
You may associate the terms "holistic" and "alternative approach" with Eastern-inspired medical philosophies. Maybe you think of herbal remedies, Tai Chi, and chanting. If so, you're not entirely wrong. But you're not completely accurate, either. 
When referring to a holistic mental health treatment approach, you are simply referring to treating the whole self rather than just symptoms. In other words, rather than merely trying to reduce your panic, anxiety, or depression feelings, holistic mental health care investigates your genetic, structural, and medical history to understand why you feel the way you do. From there, your holistic mental health treatment program should focus on all aspects of you so that you can better your whole self. (Hence the term "holistic," although perhaps it should be "wholistic"?)
Holistic mental health treatments, combined with other evidence-based therapeutic methods, address everything that makes you who you are. Being unwell in any of these aspects of your health can have a domino effect on the rest. That's why it's crucial to seek help to relieve your symptoms and improve your overall well-being.
Getting to know you better is crucial when developing a mental health treatment plan. That's precisely what we do at BOLD Health. We take the time to understand what brought you to our practice and work with you to curate the ideal treatment plan to fit your needs. We can discuss how our therapeutic treatment methods can easily combine with holistic mental health treatments to get you feeling your best.
Holistic Mental Health Treatment Methods to Combine with Therapeutic Methods
At BOLD Health, we've seen firsthand the powerful benefits of psychotherapy and medication management. But you can still incorporate other mental health practices outside therapy. While we don't offer eastern-based holistic mental health treatments at BOLD Health, we fully acknowledge how they can be combined with our therapeutic treatments to ensure a favorable outcome.
Here are some examples of holistic mental health treatments that can emphasize the positive results of therapeutic treatment.
Art/music/pet/nature therapy: These holistic mental health treatment methods help you to become an active participant in your well-being. Research proves these therapies can help relieve distress, improve relationships and overall feelings of wellness and provide an integrated body-mind healing experience. When you combine these benefits with the benefits of psychotherapy, there's no question you'll feel more fulfilled and experience more feelings of contentment and overall well-being.
Nutritional therapy: Focusing on whole foods and reducing inflammation can help alleviate anxiety and depression symptoms, especially when combined with therapy. Certain vitamin supplements can help with serotonin or other deficiencies causing your symptoms. Research has shown a link between low vitamin D with depression and anxiety. Besides regulating mood, Vitamin D is good for brain and nerve health. You can always ask our team of clinicians about any particular recommendations.
Massage/acupuncture: More of a physical approach, these allow for internal health benefits and trigger the body to produce endorphins naturally. Acupuncture relieves symptoms by reducing the stress hormone cortisol, which calms the mind, promotes relaxation, increases serotonin levels, and regulates the autonomic nervous system.
Exercise therapy: Exercise and recreational activities promote positive physical and emotional benefits. Daily exercise is proven to reduce stress and anxiety symptoms. According to UCLA health, exercise may positively change brain function and decrease depression or anxiety. Therapy, combined with exercise and other lifestyle recommendations, can go a long way in helping you feel more like yourself.
Meditation & yoga: These holistic mental health practices improve mood, clarity, and better control over emotions. Meditation and yoga also center around breath control and connecting to your body. Here at BOLD Health, we're big proponents of practicing mindfulness and meditation, especially when combined with therapeutic mental health treatments.
You can do so many healthy things for your mind, body, and soul outside of your therapy appointments. Alone, holistic mental health treatments can be helpful. But combining any of the above with therapy is a recipe for mental health success.
5 Reasons Why Outpatient Addiction Treatment is For You
Therapeutic Approaches at BOLD Health You Can Combine With Holistic Mental Health Treatments
If you are in the San Diego area, you can visit our beautiful, welcoming location in Encinitas to meet with our experienced therapists. Or, if you can choose to attend individual therapy sessions from anywhere in California via teletherapy.
Our facility is physician owned and operated, and we're always staying current on the latest and greatest in evidence-based therapy methods. When you partner with us, whether through any of our regular outpatient programs or our intensive outpatient care in San Diego, you can count on us to provide the best therapy around.
After your initial comprehensive intake evaluation, our clinicians will work with you to determine the best course of treatment. Our therapeutic mental health approaches can be combined with the holistic treatments listed above.
Our treatment options include the following:
Individual and group therapy: These practices can be the springboard for any holistic participation. Breathwork, emotional regulation, and even the energetic release of talking can soothe depression and anxiety.
You may prefer to be alone with your practitioner in your therapeutic environment. Or you may desire group therapy if sharing experiences and camaraderie gives you a sense of safety and security. Yet, you and your clinician may determine that combining individual and group sessions would be best for you.
3 things your emotions are trying to tell you
Intensive outpatient care in San Diego: Our intensive outpatient care in San Diego may be ideal if you need a more rigorous program entailing several hours of treatment per week with your clinician and in a group. As a more flexible option than inpatient treatment, our San Diego IOP provides an integrative treatment approach to depression and anxiety.
Why Choose to Partner With BOLD Health for Optimal Mental Health Treatment?
At BOLD Health, our holistic approach to mental health struggles involves psychotherapy techniques and psychiatric treatments. We treat every aspect of your health to ensure we get to the root of your concerns and resolve your symptoms. By addressing your symptoms from a biological, genetic, and historical understanding, together, we'll understand the why.
How to Make Your Mental Health a Priority in the New Year
You'll get the support and engagement you need to begin your healing journey at BOLD Health. Whether through our biofeedback treatment option, individual or group therapy sessions, or our acclaimed intensive outpatient care in San Diego (IOP), you finally get relief from your symptoms to live a more fulfilling life.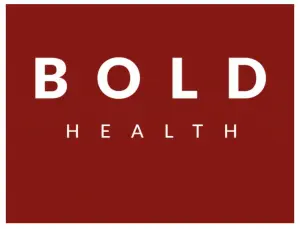 It is time to make yourself the front runner of your wellness and to balance all the beautiful aspects of your being. Contact our BOLD Health team to learn more about our therapeutic treatment methods, including our highly-effective San Diego IOP, so you can finally overcome anxiety or depression and fall back in love with life again.