Living with an anxiety disorder can make life a lot more challenging. And if you're one of the 40 million Americans dealing with this mental health issue and you live in the San Diego area, you're likely overwhelmed with your available treatment options.
"What kind of anxiety treatment do I really need?"
"Would medication help my anxiety?"
"How do I know which mental health professional can give me the best anxiety therapy in San Diego?"
"Do I have to stay in a treatment center, or can I get the help I need and still live at home?"
These questions about finding the right anxiety counseling are perfectly normal but can often lead you to abandon the whole idea due to the amount of information out there.
Don't let that happen.
Let us help you here at BOLD Health in San Diego. We'll meet with you and discuss your concerns and available treatment options during your consultation. We know you are wonderfully unique and take into account your whole self and how you got to where you are now. When you come to us for anxiety counseling, you won't get a one-size-fits-all treatment plan. After all, there are several types of anxiety disorders and there are many different treatment options available. Your anxiety therapist will curate the best treatment program to fit your needs and lifestyle.
Anxiety Treatment Options in San Diego
There are three standard treatment options for treating anxiety, all of which we offer here at BOLD Health. Your anxiety therapist will determine your best treatment option depending on your diagnosis, situation, lifestyle needs, and mental health needs. You may also benefit from a combination of more than one modality.
The Rise In Anxiety Among Adolescents: 32% of adolescents will develop an anxiety disorder between the ages of 13-18 years old.

National Institute of Mental Health
Individual Anxiety Therapy
Our team of highly-trained clinicians delivers some of the best anxiety therapy in San Diego. We provide talk therapy, sometimes together with medication. No matter what kind of anxiety disorder you deal with, from generalized anxiety disorder (GAD) to social anxiety, panic disorder, PTSD, phobias, and more, talk therapy is a highly effective and proven method of anxiety therapy.
You'll meet with your anxiety therapist to discuss your challenges and uncover your fears. They'll empower you with the tools, strategies, and healthy coping techniques to face those fears and confidently gain control of your anxiety.
Intensive Outpatient Programs (IOPs) for Anxiety Treatment
An IOP for anxiety is a more rigorous form of treatment ideal for people with severe or complex anxiety symptoms. IOPs are often used as an alternative to residential treatment. While intensive outpatient programs are structured and with the goal of helping you feel better quickly, like in-patient programs, they allow you to get the help you need while living at home.
Enrolling in an IOP for anxiety therapy is ideal if you:
Have a busy work and travel schedule
Have not responded to traditional therapy methods
Are concerned about your privacy
Have commitments at home you cannot leave to someone else
At BOLD Health, our IOP program to treat anxiety lasts for ten weeks and includes several hours of individual, group, and optional family counseling as well as medication management if needed. If you are committed to overcoming your anxiety issues once and for all, our IOP treatment in San Diego is an excellent option.
Medication Management to Treat Anxiety
Not everyone with an anxiety disorder requires medication. Still, if your doctor concludes that it should be a part of your anxiety treatment program, they'll likely prescribe medication in conjunction with another form of treatment such as individual therapy or our intensive outpatient patient (IOP).
Here at BOLD Health, we have anxiety psychotherapists and psychiatrists on staff to help you through anxiety counseling and medication management. We may start you on a medication trial to evaluate how you feel and monitor any potential side effects. We'll closely assess and reassess any medication we prescribe to ensure you feel the best you possibly can.
Related Post: 4 EASY Grounding Techniques for Anxiety
Don't Let Your Anxiety Control Your Life Any Longer
Whether you've been living with anxiety for months, years, or decades, it's never a bad time to get the help you need. While life will always include bouts of stress and anxiety-inducing scenarios and situations, you don't have to let it control your day-to-day any longer.
At BOLD Health, our team of highly-trained clinicians will develop the perfect anxiety counseling and treatment plan to help you finally live your life on your terms.
Our anxiety therapists can help you with:
Generalized anxiety disorder (GAD)
Phobias
Social anxiety disorder
Panic disorder (PD)
Obsessive-compulsive disorder (OCD)
Post-Traumatic Stress Disorder
Due to the negative stigma surrounding mental health in our society, you may have put off getting the anxiety treatment you need because you don't want to appear "weak." But reaching out for help is actually the opposite. Putting yourself first and taking control of your life again means you're strong. And by putting yourself out there in anxiety counseling treatment, you're saying to the world that you're not afraid to face your fears and retake control of your life.
Related Post: Square Breathing to Reduce Anxiety
Our anxiety counseling and treatment will help you:
Identify your fears to discover the root of your anxiety
Face your fears so you can get out into the world again
Deal with thought patterns that make you feel worse
Gain control using relaxation techniques

Don't be a part of the 73.1% of people suffering from an anxiety disorder who don't seek treatment. You deserve to feel better, and our anxiety therapists here at BOLD Health can help.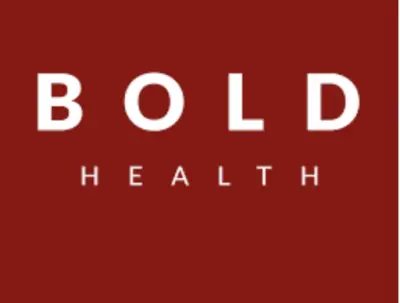 It's time to take a BOLD step and take your life back, once and for all.
If you're looking for anxiety treatment in San Diego and are committed to living life without constant worry, panic, and anxiety, you can contact us by calling 760-503-4703 or filling out our brief contact form.