Approximately 21 million Americans struggle with at least one addiction, yet only 10% get the help they need to recover. But for drugs or alcohol to no longer control your life, addiction recovery is crucial. 
Addiction doesn't happen overnight. It happens in stages. The same goes for recovery. If you struggle with addiction, you won't wake up one day free from your dependence on drugs or alcohol, no matter how committed you are to getting sober. But that's completely normal. Addiction recovery takes time, commitment, professional guidance, and support, which you can get here at BOLD Health.
Your journey to recovery includes five essential stages that begin before you even make the mental commitment to overcoming your addiction.
Stage One of Addiction Recovery: Precontemplation
As mentioned, the stages of addiction recovery begin before you admit to needing help. The pre-contemplation stage occurs when you are addicted to drugs or alcohol without realizing you may have a problem. Perhaps you're undergoing legal concerns, or your friends and family have mentioned your addiction issues, but in pre-contemplation, you have yet to acknowledge that this may be true. 
When considering the stages of addiction recovery, this first stage may be the most challenging for those in your life because you refuse to admit to your addiction. Your loved ones may attempt to have an intervention with you, which will most likely be extremely challenging and uncomfortable for all involved. 
This stage can also be challenging for you since it means you'll be faced with several hard truths you won't be able to deny. Everyone's journey through the stages of addiction won't look the same. So you may stay in this stage for a long time, or you'll quickly understand your situation's seriousness.
Once you can admit you have a problem with addiction, you enter the next stage of addiction recovery.
Stage Two of Addiction Recovery: Contemplation
While you may admit to having a problem in this stage, it's just the beginning of your addiction recovery. With that said, admitting you are addicted to substances is critical to your recovery, so this stage is extremely important.
You may be tempted to skip this phase and jump right into action steps, but it's imperative to consider the changes you have to make. For recovery to be effective, you have to truly explore how your addiction has affected you and others around you. By studying the stronghold addiction has on your life, you'll be better able to commit to making the necessary changes.
Time for Alcohol Detox? Get Alcohol Treatment in San Diego
Stage Three of Addiction Recovery: Preparation
With only five stages of addiction recovery to navigate, you may think you'd be moving on to taking action by the time you reach stage three. But, as with anything else, preparation is key.
During the preparation stage, you'll likely feel both excited and anxious to move on to the next stage of recovery. But it's crucial to examine the steps you must take and prepare for your new addiction-free life.
Getting help from an addiction specialist like ours at BOLD Health can be highly beneficial at any stage in your recovery. But when you need guidance and addiction recovery support while making plans, having a professional on your side is essential. 
What Are the Dangers of Clonazepam Long-Term Use?
Stage Four of Addiction Recovery: Action
Sometimes, the prior three stages last for months or even longer. Deciding to get help for addiction recovery is a significant step in and of itself. But everyone's processing and preparation time is going to be different.
No matter how long those stages take, stage four of the stages of addiction recovery is when it's physically time to take steps to heal. By this time, it's crucial to either work with or set up an appointment to work with a professional addiction recovery specialist. Because there are treatment methods for overcoming addiction, getting a professional evaluation and recommendation is the best way to go. 
Compared to the other stages, the action stage may be the most difficult for you if you are an addict. With the help of a professional mental health and addiction specialist, you'll have to change your physical surroundings, adjust your daily activities, attend treatment, and do what you must to make your sobriety successful. 
How Naltrexone for Addiction Can Set You Free
Stage Five of Addiction Recovery: Maintenance and Recovery
Recovering from addiction isn't a single event. It's a lengthy process but most certainly a worthwhile one. It improves mental and physical health, relationships, productivity, and overall life fulfillment.
That's why stage five is pertinent to your sobriety: maintenance. The daily choices you make and the struggles you endure will continue past the fourth stage of addiction recovery. In the beginning, once your active treatment ends, you will return to your daily life with newfound strength to face your triggers and do what you need to do to stay sober.
One of the most important things to remember about this addiction recovery stage is that you must continue working. And that means you need continued support. Depending on your needs, your addiction specialist may suggest ongoing individual or group therapy and can point you toward support groups to attend moving forward in your recovery.
Adderall Addiction: Symptoms and Treatment Options
Don't Go It Alone: Get Compassionate, Effective Addiction Treatment in San Diego
Addiction isn't something you set out to achieve. You didn't choose to become dependent and addicted to substances. But you can choose to recover. It may not be an easy road, but it's definitely a road worth traveling.
If you are looking for addiction treatment in San Diego, look no further than our top-notch addiction facility in Encinitas. At BOLD Health, we have an incredible team of experts ready to walk with you throughout your journey.
Our team of experts will take the time to get to know and understand your individual circumstances and put together the ideal treatment team that may include one or more of the following options:
individual therapy
group therapy
outpatient detox
medication management
intensive outpatient program (IOP in San Diego)
Facts About Prescription Drug Abuse You Need to Know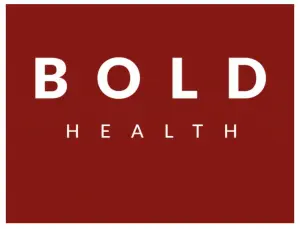 Our IOP in San Diego is one of the most effective treatment options by allowing you to get the help you need during the day while letting you return home to your responsibilities in the evening. 
No matter which course of addiction treatment in San Diego you need, we're here for you, no matter how long it takes.