Understanding Winter Depression
The winter blues is a real thing – and it can be a lot more serious than just feeling down for a few days here and there. Winter depression, also known as seasonal affective disorder (SAD), is a type of depression that occurs during the winter months. It's caused by a combination of factors, including lack of sunlight, changes in hormone levels, and an increase in stress. Let's take a look at why people get winter depression and what we can do to combat it.
The Role of Sunlight in Winter Depression
A decrease in sunlight during the winter months has been linked to increased feelings of depression and anxiety. This is because sunlight helps regulate our body's internal clock, which affects our mood. Without enough light exposure, our bodies produce less serotonin – the "happy hormone" – which can lead to feelings of depression or sadness. It can also disrupt our sleep-wake cycle, leading to fatigue and difficulty concentrating throughout the day.
How to Deal With Fatigue and Depression
Increases Stress Levels Over The Holidays
Finally, let's not forget about all that extra stress that comes with the holidays! From Christmas shopping sprees to family gatherings (which are often fraught with tension), it's no wonder why so many people feel overwhelmed around this time of year. That added pressure can lead to anxiety or depression—especially if you're already feeling down due to decreased sunlight exposure and hormonal imbalances.
Do you find yourself feeling a bit more down as the days get shorter and the temperatures drop? If so, you're not alone. Many people suffer from seasonal depression during the winter months.
Fortunately, there are plenty of activities you can do to help lift your spirits and keep seasonal depression at bay. Read on for five fun activities to try this winter.
1. Get Creative – One of the best ways to fight seasonal depression is to express yourself through art or craft projects. Whether it's drawing, painting, making jewelry, or even knitting, crafting can be a great way to stay busy and productive while also creating something beautiful that you can be proud of. Not sure where to start? Check out Pinterest or Instagram for some fun ideas!
2. Make a Cozy Space – The temperature outside may be dropping, but that doesn't mean your own personal space has to! Create a cozy corner in your home that is inviting and warm with blankets, pillows, candles and whatever else brings you comfort and joy. Having a place like this to retreat to when things feel overwhelming might just be what you need this winter season.
3. Take Up A New Hobby – Trying something new is always exciting and it provides an opportunity for growth and learning! Whether it's learning how to cook something new in the kitchen or taking up yoga classes at home, there are lots of new hobbies out there waiting for you to discover them. Who knows—you may even find something that sticks with you long after winter has gone away!
4. Reach Out To Others – Just because we can't gather together in person doesn't mean we can't connect with friends and family over video chat or phone calls! Reconnecting with those closest to us can provide much-needed support during difficult times like these, so don't hesitate to reach out to someone if they come across your thoughts this season.
How to Recognize Early Warning Signs of Depression
5. Get Moving – Exercise has been proven time and time again as an effective tool against depression due to its ability to boost mood-elevating hormones like serotonin in the brain while burning off stress hormones like cortisol at the same time. Even if it's just going for a short walk around the block each day—getting moving will help relieve some of those winter blues!
Seasonal depression is no joke—but thankfully there are lots of activities out there that can help lift your spirits when things feel low! From getting creative with arts and crafts projects to reconnecting with friends over video chat, these five simple yet fun activities will hopefully make this winter season just a little bit brighter despite everything going on in the world right now! So why not give one (or all!) a try today? You never know–you might just find something that helps make this season one worth remembering into 2023!
Tips For Getting Through The Worst Days Of Your Depression
Get the Depression Treatment You Need in San Diego with BOLD Health
Are you struggling with seasonal depression this winter? You don't have to go through this alone. Trying to "shake off" your feelings of depression is a highly challenging task, and if you're experiencing severe clinical depression, you don't want to wait any longer to secure depression treatment in San Diego. That's why we recommend BOLD Health for top-of-the-line depression treatment.
What Does BOLD Health Offer?
At BOLD Health, we provide comprehensive care with science-backed treatments in our physician-founded facility. We understand that everyone experiences depression differently—that's why our team of qualified therapists, nurse practitioners, and psychiatrists will work together to create a customized plan tailored specifically to your needs.
Counseling for Depression: How Does it Help?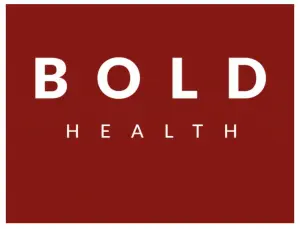 If you are looking for the best depression treatment in San Diego, look no further than BOLD Health. Our experienced team will work together with you every step of the way on your journey toward recovery and provide the guidance needed for long-term success. Don't wait any longer—reach out today for personalized treatment options that meet your needs!
Contact us now to get started!