If you've made the wise, life-changing decision to seek therapy for alcohol addiction, choosing a rehab program that includes group therapy for substance abuse as part of your treatment plan is crucial.
The idea of group therapy for substance abuse may seem intimidating. You may worry about sharing your personal struggle with alcohol addiction with a bunch of strangers, but there are many proven benefits of group therapy you can't get through one-on-one therapy sessions. (Although individual therapy definitely plays a vital role in your recovery too.)
At BOLD Health, we offer both individual and group therapy sessions in our alcohol rehab in San Diego. Not only that, but your customized treatment plan can also include other therapeutic options, depending on your need.
What is Group Therapy for Substance Abuse?
Group therapy isn't just a group of random people thrown together. Instead, it's a selected number of individuals dealing with similar substance abuse struggle. Regarding group therapy for alcohol addiction, everyone in your group will have alcohol addiction or addiction to another
substance in common. Depending on your treatment plan, you'll meet with your assigned group regularly and discuss your struggles, feelings, goals, and victories with your assigned therapist. In our alcohol rehab in San Diego, you'll likely touch on topics like:
managing your emotions effectively
coping with stressors
recognizing and avoiding triggers
resolving conflict in relationships
dealing with challening family members, friends, and coworkers
When you connect with others going through similar experiences, you'll all learn from one another and become better equipped to face challenges throughout your recovery and in the future.
The Role of Therapy in Alcohol Addiction Treatment
Why Group Therapy for Alcohol Addiction Is So Important
Being in a supportive, caring environment is essention for recovery. That includes at home and in therapy. When you participate in group therapy for alcohol addiction, you experience one of the most optimal environments you can think of to help you through the challenges you face in alcohol rehab.
Some of the benefits of group therapy in alcohol rehab include the following:
You discover that you're not alone. Alcohol addiction can feel incredibly lonely. You may think recovery is a road you must walk alone, and while you have to do much of the work, it's not a load you have to bear all by yourself. One of the most valuable benefits of group therapy for alcohol addiction is how you feel less alone in your challenges.
When you interact with a group of peers experiencing some of the very same emotions, difficulties and triggers as you, you'll discover that you aren't alone in this journey afterall.
You feel connected in a unique way. Being a part of a group fosters a sense of community and connectedness you can't really get from those who don't struggle with addiction. Group therapy for substance abuse allows you to build relationships and establish a support network that can extend far beyond rehab.
You gain inspiration and learn from others. Because you aren't the only one sharing during group therapy, it gives you a chance to learn from others' experiences. You'll hear about coping mechanisms that may or may not work for some. And because not everyone in your group will be at the same place in their recovery journey, you'll gain inspiration from those who've made progress.
You benefit from a broader range of feedback. You know your thoughts and feelings and have a particular perspective on them because they are your own. But sometimes, your perspective is distorted. But in group therapy for alcohol addiction, you benefit from others' feedback. They can widen your perspective on your actions, behaviors, and feelings about them. This can help you better understand the areas where you struggle most and pinpoint what to focus on.
Common Challenges in Alcohol Rehab and How to Overcome Them
You improve your communication skills. Talking about your addiction, including triggers, emotions, actions, and struggles, can be challenging. But in group therapy, you'll learn how to openly communicate your experiences. You'll improve your ability to effectively express yourself, actively listen to others, and provide feedback and support respectfully, which can help you in and out of alcohol rehab.
You reduce your feelings of guilt and shame. When you struggle with addiction, you most likely also struggle with feelings of guilt and shame. Group therapy for substance abuse provides a safe, non-judgmental environment where you can openly discuss your emotions and experiences. This helps reduce guilt and shame and fosters self-forgivemenss and self-acceptance.
You learn healthier coping skills. Not only will you benefit from your therapist's teaching of effective healthy coping skills, but you can also learn from how others have successfully used new coping methods. You'll learn better ways to cope with triggers, manage stress, handle cravings, and fortify your ability to maintain a sober lifestyle.
What Happens When You Stop Drinking Alcohol
Choose BOLD Health For a Quality, Individualized Approach to Alcohol Treatment in San Diego
At BOLD Health, we provide several mental health services to help you overcome addiction. When you come to us for help, our experienced clinicians will guide you through your recovery journey with compassion and care. We'll take the time to understand what brought you to our doorstep: your genetic, historical, structural, and situational experiences.
In our alcohol rehab in San Diego, we'll curate the ideal treatment program tailored specifically to your needs. Your addiction treatment plan may include:
outpatient detox
individual therapy
group therapy
family therapy
medication management
intensive outpatient program (IOP in San Diego)
All of our outpatient alcohol treatment options in San Diego include evidence-based treatments backed by results. Our unique BOLD Approach means we aim to transform your life through our one-of-a-kind treatment strategy. We'll work with you to overcome your addiction and walk with you through your recovery journey, no matter how long it takes.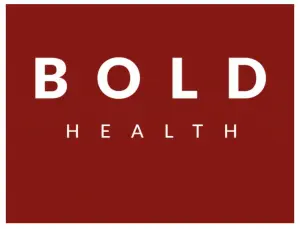 Contact us to learn more about our alcohol rehab in San Diego, IOP, and other effective alcohol addiction treatments. You're not alone in your recovery. We're here for you. We can't wait to meet you and help you regain your life free from alcohol.