Alcohol, even when consumed in moderation, isn't the best thing for your mental or physical health. Drinking alcohol regularly or abusing the substance has been linked to mental health conditions like depression, anxiety, and even suicide. Perhaps you've thought about quitting, but it seems nearly impossible. (We can help!) Or maybe you don't fully understand the benefits of quitting alcohol. You may think it's just not worth it. 
Well, if that's the case, you're wrong. When you stop drinking alcohol altogether, you'll notice an incredible number of benefits within days. It may seem strange to think quitting alcohol can benefit your body in mind in such a short period, but it's true.
To help you better comprehend the benefits of quitting alcohol, we've put together a timeline of what you may experience.
A Timeline of What Happens When You Stop Drinking Alcohol
What you feel after quitting alcohol depends on how dependent on it you are. In other words, if you have Alcohol Use Disorder (AUD) or tend to drink alcohol regularly but are not physically dependent, you may have different experiences. However, the benefits of quitting drinking are the same. And they are substantial. 
Why Using Alcohol to Cope With Anxiety Doesn't Help
Before we get into possible withdrawal symptoms you may encounter when you stop drinking alcohol, let's look at the excellent benefits you'll experience.
After One Week Without Alcohol
You'll be better hydrated and notice it in your skin.
You'll sleep better.
You'll be able to concentrate better.
You'll have better physical performance.
Your blood sugar may normalize.
After Two Weeks Without Alcohol
You may lose a few pounds.
If you struggled with acid reflux or heartburn caused by alcohol, it should be gone.
You'll crave sugar and carbs less.
You'll think more clearly.
After Three Weeks Without Alcohol
Your risk of heart disease, stroke, high blood pressure, and high cholesterol has significantly decreased.
Your kidney health is much better.
Your vision may be improved.
After One Month Without Alcohol
Your liver will function better and run more efficiently, completing its over 500 vitally essential functions.
Your liver fat may be reduced by as much as 20%.
Your skin will be more hydrated and look more youthful.
If you can stop drinking for this long, you have a better chance of staying sober for six months or longer.
Your hormones are more balanced.
Your blood coagulation is regulated.
The Connection Between Alcohol and Mental Health Disorders
After Three Months Without Alcohol
Since alcohol is a known carcinogen, one of the many benefits of quitting alcohol is your decreased risk of getting several kinds of cancer, including the following:
liver cancer
ovarian cancer
breast cancer
oral cancer
stomach cancer
colorectal cancer
larynx cancer
pharynx cancer
You'll experience increased energy and better overall well-being.
Possible Withdrawal Symptoms You May Feel if You Are Dependent on Alcohol
While you'll receive an incredible number of benefits when you stop drinking, it's only fair to touch on the possible withdrawal symptoms you may experience if you have AUD and are dependent on alcohol.
With that said, if you are addicted to alcohol, the benefits of quitting far outweigh the perceived benefits you receive. Not only is your mental and physical health improved, but also your relationships, work or school performance, and overall life fulfillment. 
It may be challenging, but it's 100% worth it. And we're here to help you at BOLD Health. Detoxing from alcohol on your own is even more complex and can even be dangerous. If you are addicted to alcohol, it's best to detox with the help of a medical professional like our team of experts at BOLD Health, who are experienced in providing addiction treatment in San Diego.
Alcohol Abuse vs. Alcoholism: Knowing the Difference
Possible withdrawal symptoms you may experience include the following:
Two to 12 hours after the last drink
tremors
sweating
restlessness
anxiety
12 to 24 hours after the last drink
alcohol cravings
reduced energy
depression
disturbed sleep patterns
12 to 72 hours after the last drink
This is the most dangerous phase of detoxing from alcohol.
More severe withdrawal symptoms like elevated heart rate, increased blood pressure, and seizures.
48 to 72 hours after the last drink
Depending on your addiction level, you may experience fewer withdrawal symptoms.
Three to seven days after the last drink
For most people, your withdrawal symptoms stop. But for some, symptoms may develop into delirium tremens (DTs) characterized by seating, confusion, and disorientation. That's why it's best to detox from alcohol under the watchful eye of a medical professional.
Additional Benefits of Quitting Alcohol Long-Term
Not only will you experience short-term benefits when you stop drinking alcohol, but you'll also benefit yourself, those around you, and even our economy when you quit. According to the CDC, excessive alcohol use costs our economy close to $250 billion annually.
Additional benefits you may experience when you stop drinking alcohol include:
Possible Increased Lifespan
This is one of the most impressive benefits of quitting alcohol. Because alcohol contributes to many health issues and deaths, living a sober life may mean living longer.
You May Have More Money in Your Pocket
Think about how much money you spend on alcohol. So rather than spending it on booze, you can spend it on healthier things or keep it in the bank.
You'll Feel More Energetic
Alcohol is a depressant. So when you don't have it in your system, you have more energy to pull from. And more energy means you get to enjoy life more!
Your Relationships May Improve
Alcohol leads to many issues in familial and romantic relationships and with friends. People under the influence of alcohol tend to fight more, communicate ineffectively, and make bad choices. Not drinking makes all of these obstacles less likely.
Your Mental Health May Improve
You may turn to alcohol due to depression or another mental health concern, so giving it up may seem like it will have the opposite effect. In reality, alcohol is linked to causing depression, anxiety, and many other mental health issues. So when you stop drinking alcohol, you may see a reduction in your symptoms.
Time for Alcohol Detox? Get Alcohol Treatment in San Diego
Finding Addiction Treatment in San Diego
As mentioned earlier, detoxing from alcohol on your own can be extremely challenging and even dangerous. Getting help from trained professionals is the best way to go. And if you're in Southern California, you can benefit from our highly-effective options for alcohol addiction treatment in San Diego at BOLD Health. 
We offer several different outpatient addiction treatment options, including:
outpatient detox
intensive outpatient program (IOP in San Diego)
individual therapy
group therapy
medication management
Depending on your individual needs, our team of physicians and trained therapists will collaborate with you to develop the ideal addiction treatment program in San Diego designed specifically for you.
What Is the Best Treatment for Alcohol Addiction?
One of our most acclaimed programs for addiction treatment is our IOP in San Diego. This program includes individual and group therapy and possible medication management on a rigorous therapeutic timeline. Our ten-week IOP in San Diego is convenient, welcoming, effective, and may be just what you need to stop drinking alcohol.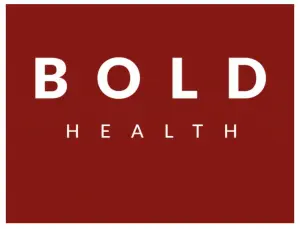 Contact us for more information about our options for addiction treatment in San Diego, including our IOP. We can't wait to help you regain control of your life so you can live healthier and happier.