If you struggle with alcohol addiction, one of the most important things you can do for yourself and your loved ones is to get help in alcohol rehab. You may think you need to enter an inpatient alcohol rehab program, but that's not always the case. Of course, your doctor or mental health clinician can best assess which course of treatment is best for you based on your level of addiction. 
The Connection Between Alcohol and Mental Health Disorders
Enrolling in a reputable alcohol rehab program has some excellent benefits, including:
gaining a support system
being under experienced, professional care while detoxing
increasing your chance of recovery success
reaping the health and social benefits of living a sober lifestyle
reclaiming your life back without the chains of addiction
Choosing to get professional help in alcohol rehab in San Diego or wherever you are is wise, but that doesn't mean it doesn't come with its challenges. Addiction is a disease that slowly and dangerously infiltrates your life, leaving you feeling helpless against the cravings and overwhelming "need" to drink. Your body and mind become dependent on alcohol, and breaking the cycle isn't easy. 
But it is 100% worth it.
What Happens When You Stop Drinking Alcohol
5 of the Most Common Challenges You May Face in Alcohol Rehab
First, we want to address that you've already overcome one of the most challenging parts of addiction recovery: admitting you have a problem. Everyone's journey to recovery is different. Some people may take longer to recognize their addiction and even longer to accept that they need help.
So, give yourself some credit for getting this far!
Don't let the challenges you may face in alcohol rehab scare you. It's completely normal to feel scared, unsure, and nervous. But when you arm yourself with the knowledge of potential struggles in your future, you're setting yourself up for increased success in recovery. 
While these aren't the only possible challenges you may face in alcohol rehab, they are some of the most common.
Relapse
Recovery from alcohol addiction takes time, commitment, and hard work. You aren't going to be perfect at living a sober lifestyle right away. While working toward recovery, your risk of relapse is at its highest, especially while detoxing. 
But that doesn't mean it's a sure thing! 
Not everyone in alcohol rehab relapses. But because it's more likely to occur during the detox stage, undergoing alcohol detox under a mental health professional's watchful, professional guidance and supervision is a wise decision.
However, if you do relapse, don't give up. Don't look at your slip in your recovery journey as a failure. It is an opportunity to learn about and identify what triggered you to fall back into old habits. Lean on your support system and alcohol rehab clinician to start fresh with renewed commitment.
Self-Doubt
Some of the biggest challenges you may face in alcohol rehab are mental. While you need to get your physical dependence in check during detox and rehab, you will most likely face self-doubt daily, especially earlier in the recovery process.
When you face challenges and struggles during alcohol rehab, you may doubt your ability to overcome them. This is why having a solid support system and a structured recovery treatment plan is essential, like our intensive outpatient program (IOP in San Diego) here at BOLD Health. 
When you lean on your support team and your professional guide through the recovery process, they'll help you reframe your thinking and help you focus on each and every step you make toward recovery, no matter how small it may seem.
Mental Health Concerns
If you struggle with additional mental health issues (called comorbidity), alcohol rehab could exacerbate some of your co-occurring disorders. And, because those battling mental illness are at greater risk of addiction, there's a chance you could have additional mental health concerns.
Some of the most common co-occurring mental health disorders those with addiction may deal with include:
bipolar disorder
attention deficit hyperactivity disorder (ADHD)
generalized anxiety disorder (GAD)
eating disorders
schizophrenia
post-traumatic stress disorder (PTSD)
personality disorders
What Is the Best Treatment for Alcohol Addiction?
Battling comorbidities can make recovery in alcohol rehab even more challenging since your urge to relapse may become unbearable as your mental health symptoms worsen. 
However, when you are in a structured, supportive program like our alcohol detox and intensive outpatient program (IOP), you get precisely what you need to face all of your mental health concerns, including addiction and anything else you face.
Withdrawal
One of the most common challenges you may face in alcohol rehab is withdrawal symptoms. Your particular withdrawal experience depends on several factors, including your level of addiction, genetics, and how long you've battled addiction.
The detoxification process can be unpleasant, uncomfortable, and even dangerous. You may experience detox symptoms like:
nausea
hot flashes
anxiety
depression
vomiting
rapid heart rate
sweating
irritability
mood swings
dehydration
In extreme cases, you may even experience seizures and hallucinations. That's why being under the specialized guidance and care of a professional like our team of experienced clinicians at BOLD Health is the best way to get through detox.
Cravings
During rehab, you may experience intense cravings for alcohol. This is common in addiction since your brain and body have become conditioned and dependent on it. Persistent cravings can be extremely unnerving and distracting, so it's crucial to come up with strategies to overcome them. 
During alcohol counseling, your therapist can help you develop some tools and strategies to distract yourself and identify and challenge thoughts and beliefs that trigger your cravings.
Social Stigma
Unfortunately, as with any mental health concern, there is a negative stigma surrounding addiction. You may feel ashamed of yourself and worried about how others will treat you when they find out you battle addiction.
This negative stigma may cause you to feel like you're a "failure" for seeking addiction treatment. But that is the furthest thing from the truth. Seeking treatment for alcohol addiction is a brave, strong, and healthy thing to do. You are in no way a failure for getting help. 
To avoid negative social stigma, it's best to build a solid support network of trusted family, friends, and counselors who will never judge you for prioritizing your sobriety and health. If you fear anyone's judgments or have been the victim, there's no shame in not associating with those people during your recovery process.
What Happens When You Stop Drinking Alcohol
Choose BOLD Health for Alcohol Treatment in San Diego
When searching for "alcohol counseling near me," you're bound to come up with plenty of options. But not everyone stacks up to the alcohol treatment in San Diego we offer at BOLD Health. Our physician-owned and led team of mental health professionals has helped numerous individuals just like you overcome addiction and go on to live a life of freedom and fulfillment. 
Your alcohol rehab in San Diego shouldn't be a cookie-cutter program. It should be tailored specifically to your needs. That's just what you get at BOLD Health. We take the time to get to know you, your history, genetics, story, and everything that makes you who you are. We believe in providing holistic addiction treatment that relieves you of your symptoms and helps you rediscover who you are as a sober individual. 
Time for Alcohol Detox? Get Alcohol Treatment in San Diego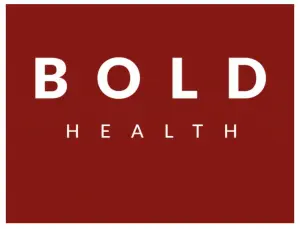 You don't have to worry about finding the best "alcohol counseling near me" any longer. Simply contact us to learn more about our alcohol rehab in San Diego and how we can help you regain control of your life and break the chains of alcohol addiction for good.