If you've decided to get help for depression, anxiety, OCD, addiction, or other co-occurring mental health disorders in an intensive outpatient program (IOP), it's best not to go into it blind. Properly preparing yourself and your support network for this more rigorous treatment option is vital to your success.
Preparing for intensive outpatient programs isn't complicated or complex but essential. Knowing what to expect and organizing your responsibilities can help the process run more smoothly and better support your life in recovery.
What is an Intensive Outpatient Program?
Sometimes, you need more than therapy, but you don't want to commit to an inpatient treatment program requiring you to be away from your family, job, and responsibilities for an extended time.
That's what is great about intensive outpatient programs! They offer an increased level of mental health treatment compared to individual outpatient therapy during the day while allowing you to go home in the evening. Not only is this a more flexible mental health treatment option than inpatient care, but it also enables you to put the tools and strategies you learn during treatment directly into practice at the end of each day.
Every intensive outpatient program is different, depending on the facility. At BOLD Heath, our IOP spans over ten weeks and includes group therapy sessions three days per week. We also incorporate individual treatment sessions and medication management if needed.
Your intensive outpatient program at BOLD Health is tailored to your specific needs. Our experienced clinicians will design your ideal program and schedule depending on your intake evaluation.
How an IOP Can Help You Overcome Anxiety Disorders
Tips for Preparing for an Intensive Outpatient Program
Once you begin your treatment program, really, the only thing you have to do is commit – commit to showing up to all of your sessions and commit to working toward recovery.
But to get to that point, you must first work on preparing for therapy. You have to prepare yourself, loved ones, and authority figures in your life, like at work or school. Here are some helpful tips for preparing for your intensive outpatient program.
Schedule Time for Treatment
While it's true that intensive outpatient programs are more flexible than inpatient care, you still need to ensure you adjust your schedule to ensure you can attend your sessions.
At BOLD Health, we'll do our best to plan your treatment schedule as optimally as possible, but it will still take some flexibility on your part. Because you will be in your IOP for ten weeks, attending sessions three days per week, you'll need to clear your schedule for those times.
Yes, it can be challenging, but recovery takes work, commitment, and time. And it's 100% worth it!
Discuss Your Needs With School and Work
Planning for therapy within an IOP ensures a seamless transition from your regular schedule to one incorporating your therapeutic needs. Being transparent about your needs with employers or school administrators can be challenging, but letting them know you're getting help for personal reasons is a good idea. The good news is that you likely won't have to leave work or school altogether. You may just need to adjust your schedule.
Develop a Solid Support Network
Getting the professional mental health assistance you need is crucial to your well-being. Developing a reliable support network is one of the most equally vital elements of preparing for therapy.
Your support network could include family, friends, clergy, counselors, and anyone else who will provide positive support while you are working toward recovery. Inform them of your needs, whether emotional support, regular check-ins, or being there for you when you struggle.
Choosing the Best Drug Treatment Program in San Diego County
Coordinate with Family
When planning for therapy through an IOP, it's essential to coordinate your new schedule with your family or anyone else you regularly interact with at home. Because you may be away from home more than you typically are, or because your therapy schedule will likely look different than your regular one, it's critical to work with individuals in your life to ensure you stick to your therapy schedule.
Educate Yourself On What to Expect
Before you begin your IOP:
Talk with your clinician about what it will be like.
Find out if there are any particular rules and regulations and how you expect each session to go.
Learn about the program's structure, the types of therapy you'll participate in, and how you'll measure your success.
This way, you'll have realistic expectations and avoid surprises during your treatment.
Ensure Your Home is a Safe Space for Your Recovery
At BOLD Health, our facility will always be a safe environment for you to work toward recovery. Your home needs to be a safe space to heal too. This is especially important if you are in an intensive outpatient program for addiction.
Remove any alcohol, drugs, and paraphernalia that will set you back in your recovery. This may not be easy, so it's best to have members of your support network help you and hold you accountable throughout the recovery process.
Why an IOP After Inpatient Treatment is the Right Move
Choose BOLD Health for an Intensive Outpatient Program in San Diego
First, we commend you for choosing to enroll in an intensive outpatient program in San Diego and educating yourself on preparing for therapy. We know you have options when deciding which facility to go with, but rest assured, when you partner with us at BOLD Health for IOP treatment in San Diego, you're choosing a top-notch, high-quality program.
Here at BOLD Health, we take a holistic approach to treating addiction, depression, anxiety, OCD, and any other mental health concern. That means we take your whole self into account when designing an optimal intensive outpatient program for you.
Do I Really Need an Intensive Outpatient Program after Treatment?
We go above and beyond to provide the tools and intervention programs you need to ensure your success. Your individualized intensive outpatient program in San Diego at BOLD Health integrates psychological and biological treatment explicitly tailored to your needs.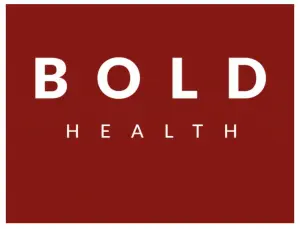 You can overcome your struggles with our help and your commitment to recovery. You can heal from addiction or psychological disorders and move on to live a fulfilling, successful life.
Contact us to learn more about our intensive outpatient program in San Diego and how we can partner with you on your journey to recovery.