Postpartum depression affects roughly one in seven women within the first year after giving birth. They can feel sad, hopeless, unable to bond with their baby, anxious, worried, and much more. It's really not a great way to feel for anyone, let alone a mom who wants to enjoy life with her new little bundle of joy.
But did you know that fathers can experience paternal postpartum depression too?
According to one study in the Journal of the American Medical Association, as many as one in ten fathers experience the daddy blues, or paternal postpartum depression (PPPD).
The study also revealed that PPPD is most prevalent three to six months following their child's birth but can occur for up to a year. 
Yes, postpartum depression mainly affects women for various reasons, including hormonal shifts, genetics, and body changes. But it's a very real mental health concern for men, too. And because it's such an important focus when it comes to caring for new moms, sometimes dads can get overlooked.
But we need to be on the lookout for PPPD and how it can affect you or the new father in your life. 
Caring for a new father's mental health is essential, so don't let it go untreated if someone in your life struggles with daddy blues. The good news is that both postpartum depression and paternal postpartum depression are treatable. But first, it's crucial to recognize the signs and symptoms of paternal postpartum depression so you can get the help you need as soon as possible.
What is Paternal Postpartum Depression?
Unfortunately, postpartum depression in men isn't as studied and understood as postpartum depression in women. Generally speaking, however, paternal postpartum depression is defined as a period of major depressive disorder men experience after their child is born.
PPPD can also be explained as a change in a new father's mood and behaviors in the months following the birth, adoption, or introduction of a new baby into the family. Of course, it's extremely common for there to be an adjustment period as you adapt your lifestyle to include a new baby.
But if you notice a change in a new father's mental health that lasts longer than a few months, getting professional help is a good idea.
Do You Have Hidden Depression? Hard-to-See Symptoms
Recognizing the Daddy Blues: Signs and Symptoms of PPPD
While postpartum depression can affect men and women, they don't experience the same symptoms. Men can present with some of the more classic symptoms of postpartum depression that women experience, but there are many unique signs of paternal postpartum depression to watch out for.
sudden outbursts of anger or violence
impulsive or risky behavior
increased use of drugs or alcohol
physical symptoms like headaches, muscle pain, and digestion issues
inability to concentrate
isolation from family, friends, and once-enjoyed activities
irritability
suicidal thoughts
Because screening men for paternal postpartum depression isn't as standard as it is for women, it can be challenging to recognize the signs and symptoms. And if a new father is in your life, he may not even know that postpartum depression could affect him. 
6 Tips for Navigating Depression After Miscarriage
6 Myths About Postpartum Depression
If you are a new mom, recognizing the symptoms of PPPD in your partner can be challenging, especially since you are already dealing with adapting to life with a newborn. Do your best to keep tabs on a new father's mental health by confiding in your trusted support network about your concerns. The more people looking out for you, your partner, and your baby, the better!
Causes of Paternal Postpartum Depression
Because paternal postpartum depression isn't studied as extensively as PPD in women, there isn't as much solid evidence pointing to the cause. But there is some understanding of what causes PPPD. 
Hormonal changes: Of course, new moms experience an onslaught of hormonal changes after giving birth, but evidence suggests that men do, too. Hormonal fluctuations, specifically the drop in testosterone levels, have been linked to paternal postpartum depression.
Depression in a partner: Studies show that men with partners suffering from depression are more likely to experience depression too.
Disconnection from partner and baby: Adjusting to life with a newborn is challenging and time-consuming. Partners often feel "left out" of the bonding process because the mom spends so much time with the baby without realizing they aren't giving the dad more of a chance. 
History of mental illness: If a new father has a history of mental health concerns, they are more at risk for developing paternal postpartum depression.
Psychological adjustment: Not only can becoming a new parent be exhausting and deprive you of sleep, but all of the changes can be challenging to cope with.
Other factors that could lead to PPPD and daddy blues include having a challenging or colicky infant, financial concerns, not having parental leave from work, and lack of support from others. Whatever the reason, if you recognize symptoms of paternal postpartum depression, it's crucial to seek help.
Paternal Postpartum Depression Treatment in San Diego at BOLD Health
Whether it's yourself or a loved one struggling with postpartum or paternal postpartum depression, it's critical that you don't shrug it off. Depression in all of its forms can wreak havoc on relationships, physical health, school or work performance, and overall wellbeing.
At BOLD Health, we provide high-quality evidence-based depression treatment in San Diego tailored to your individual needs. When you partner with our team of experienced, compassionate clinicians, you can be sure you're getting the best care possible.
Reaching out for help for daddy blues, postpartum depression, or any other form of depression or mental illness from BOLD Health includes a comprehensive intake evaluation, where we work cooperatively with you to curate your ideal treatment plan. 
8 Signs of Postpartum Depression You Can't Ignore
Your depression treatment in San Diego at BOLD Health may include one or more of the following treatment approaches: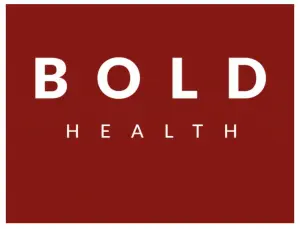 individual therapy
group therapy
medication management
ketamine treatment
intensive outpatient program (IOP in San Diego)
 Don't wait for symptoms to worsen. Contact us about receiving holistic, top-notch depression treatment in San Diego at BOLD Health.