What to Expect from Outpatient Psychiatry in Los Angeles
Whether you battle depression, anxiety, OCD, PTSD, or another mental illness, getting professional help can regain control of your mental health. Unfortunately, many individuals in your shoes ascribe to the negative stigma surrounding mental illness in our society. You may think you're "weak" or feel ashamed about dealing with such an issue.
But experiencing mental illness is nothing to be ashamed of. Mental illness in America may be more common than you realize. One in five U.S. adults battle mental illness and roughly one in twenty-five deal with a serious one.
These statistics make it easy to see that you're in good company. On the contrary, the statistic you don't want to be a part of is the 60% of adults who don't get the help they need.
If you live in the Los Angeles area, you have access to a significant number of outpatient mental health services to get you feeling more like yourself.
Finding Postpartum Depression Treatment in Los Angeles
What is Outpatient Treatment for Mental Health?
Outpatient mental health services refer to any type of psychotherapy or psychiatry that doesn't require you to be admitted to a facility. Inpatient mental health services are ideal for you if you have a severe mental illness and are a danger to yourself or others.
Outpatient treatment for mental health includes individual therapy, group therapy, online therapy, and the more rigorous option, intensive outpatient programs (IOPs). There are several benefits to outpatient mental health services.
Outpatient mental health services offer more privacy than inpatient care. Because you don't have to be away from your work or family responsibilities for weeks or months at a time, you can keep your mental health treatment more discreet if you'd like. (Although it's nothing to be ashamed of!)
It's more flexible. Outpatient treatment for mental health means you can get the help you need by attending in-person or online treatment appointments and still maintain your work, life, and family responsibilities.
If you choose online psychiatry in Los Angeles, your appointments are even more convenient. You can receive high-quality therapy and medication management from the comfort of your own home using your computer, tablet, or smartphone.
Why Choose Online Psychiatry in Los Angeles?
Our team of highly-trained psychiatrists at BOLD Health provides top-notch psychotherapy and medication management if needed. That means you don't have to worry about getting a referral for medication if you and your clinician decide it could benefit you.
Finding the right outpatient psychiatry in Los Angeles has never been easier thanks to modern technology. You don't have to fight LA traffic or find the motivation to get yourself up and out to get to your appointment. Instead, you simply have to hop on the internet and get the help you need in a safe and secure online space.
A Closer Look at Depression in Los Angeles
What to Expect From Your BOLD Health Online Psychiatry Appointments
Your journey to wellness begins with your initial intake evaluation. And because you're choosing online psychiatry in Los Angeles with BOLD Health, you'll experience the benefits of our BOLD Method.
What makes our method unique is our commitment to treat you as a whole person.
What does that mean? Well, it means we don't simply treat your symptoms. Of course, we work to reduce your unwanted and uncomfortable mental illness symptoms, but we believe that's not a black-and-white issue. You are a wonderfully unique individual and need a unique treatment plan.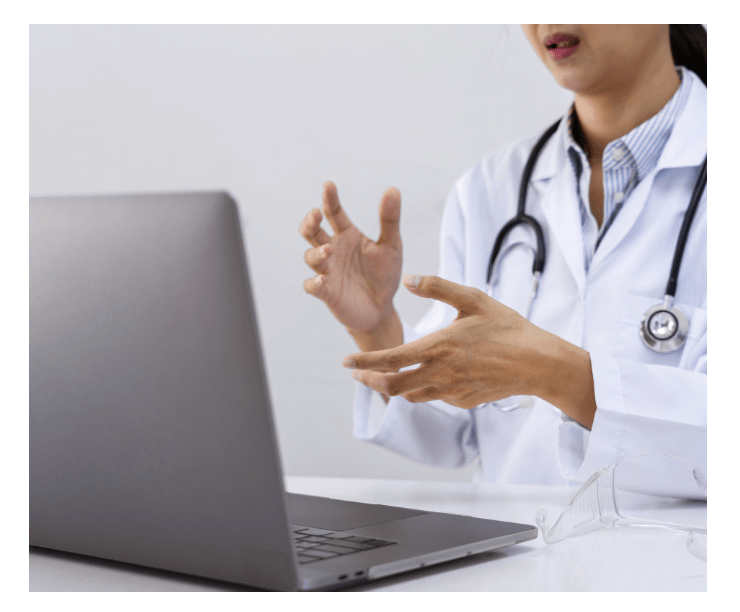 6 Benefits of Online Psychiatry in Los Angeles
During your intake evaluation, we'll genuinely get to know you so we can understand the biological, structural, genetic, and medical underpinnings that brought you to seek our help. Your life experiences tell a story of how you got where you are, and we understand how valuable that is to your treatment.
Together with your assigned clinician, we'll develop the ideal outpatient treatment for mental health to ensure success. And with our outpatient psychiatry in Los Angeles, we'll begin with a medication trial to help you if needed. Your clinician will stay in close communication with you to monitor how your medication is working and whether we need to adjust it.
By carefully assessing your medication's type, dosage, and efficacy, combined with high-quality therapy from our team of experts, your individual online psychiatry treatment plan will help you feel better before you know it.
Our goal is to get you feeling more like yourself faster so you can enjoy a more fulfilling and rewarding life.
The BOLD Health Difference
We know you have options when it comes to choosing outpatient mental health services in Los Angeles. But when you partner with BOLD Health, you get top-quality care from a unique team of exceptional therapists, psychiatrists, and nurse practitioners.
From the first time you contact us, you'll experience what makes us different.
We're physician owned and operated. Our highly-educated and experienced team undergoes continued training and education by leaders in the mental health field. We are committed to using only proven, science-backed treatment methods, which means your treatment program is guaranteed to be the best of the best.
We operate on an unparalleled level of compassion. Here at BOLD Health, we also believe that seeking help for mental illness takes courage, and we respect that. Your journey to wellness is unique, which is why you can expect to be treated with patience, compassion, and empathy.
We strive to keep you feeling safe and welcome. You'll experience judgment and a shame-free environment here at BOLD Health. Our team shares a shared understanding always to help you feel cared for and accepted, no matter where you are on your healing journey.
We prioritize what's right for you. Your needs are above the trends of the mental health treatment industry. We're committed to providing the best possible treatment through high-quality clinical excellence and customer service.
High-Quality, Affordable Depression Treatment in Los Angeles
Choose BOLD Health for Outpatient Treatment for Mental Health
Your fight against mental illness isn't one you want to experience alone. We understand finding the best outpatient psychiatry in Los Angeles can be daunting. But we've made the choice easy for you here at BOLD Health.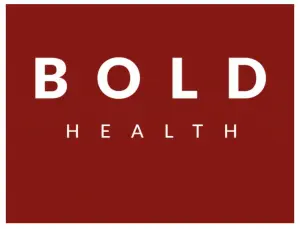 Contact our team of welcoming, compassionate, and caring mental health professionals and begin your journey to feeling happier, healthier, and more fulfilled today.
"Mental Health Facts – NAMI." https://www.nami.org/nami/media/nami-media/infographics/generalmhfacts.pdf. Accessed 19 Oct. 2022.