Finding High-Quality, Affordable Depression Treatment in Los Angeles
Like any major city, living in the City of Angels has pros and cons. The weather can be pretty great, and the nightlife options are endless. But if you battle depression, the cost of outpatient mental health services in Los Angeles can deter you from getting the help you need.
In 2020, about 21 million U.S. adults reported having at least one major depressive episode. That's about 8.4% of all adults. But only 66% of those 21 million received treatment.
While cost isn't the only issue deterring people like you from getting the professional help they need, it can be a significant factor leading to undiagnosed and untreated depression.
Are you part of the 66% who aren't seeking mental health treatment for depression? Well, it's time to get the treatment you need, and we can help.
Teletherapy for Depression in Los Angeles
Beyond the hefty price tag of depression treatment in Los Angeles, one of the biggest obstacles for many people is the negative stigma surrounding mental health issues. You may think you're weak or that you "should" be able to handle a little sadness on your own.
But here's something you should know: depression is not a choice you make. It is a serious mental illness that requires professional help to overcome.
The good news is that depression is treatable. You don't have to live your life under a cloud of depression. Our highly-skilled team of mental health professionals at BOLD Health is ready to help.
Here's some more good news. Thanks to modern technology, you can get high-quality, more affordable, discreet depression treatment in Los Angeles without ever leaving your home.
Although our BOLD Health facility is located in beautiful Encinitas, CA, we provide exceptional, highly-effective online therapy for depression in Los Angeles and throughout California.
That means you can overcome two obstacles to getting help for depression just by partnering with us on your journey to wellness. You get effective, quality outpatient mental health services in Los Angeles in the comfort and convenience of your own home, and our services are typically more affordable than in L.A.
Symptoms of Depression
Everybody's experience with depression is unique. Maybe you wake up dreading the day ahead before even getting out of bed. Or maybe you can't seem to stop crying. Perhaps the only thing that interests you is isolating yourself in your bedroom, away from everything and everyone.
Here are some of the most common symptoms of depression.
feelings of worthlessness, helplessness, or guilt
frequent crying
loss of interest in activities you once enjoyed
weight loss or gain/decrease or increase in appetite
trouble concentrating
low sex drive
thoughts of death or suicide
changes in sleep patterns – sleeping too much or not enough
feeling hopeless, sad, and empty
fatigue
isolating yourself from others
irritability
physical pain like headaches, backaches, and digestive issues
Whatever depression feels like to you, it's crucial to understand you're not alone. One of the most dangerous things you can do is leave your depression untreated. Even if you think you just feel a little "off," there's no shame in seeking professional help. And because we offer exceptional online therapy and online psychiatry in Los Angeles using telehealth, getting the help you need has never been easier.
Online Depression Treatment in Los Angeles With BOLD Health
When you partner with our therapeutic team at BOLD Health for depression treatment in Los Angeles, we'll tailor your treatment program specifically to you. In other words, we don't supply cookie-cutter depression treatment programs that are the same for every client.
After your initial comprehensive intake evaluation, our team will curate the ideal online treatment program so you can begin your journey to overcoming depression. Many of our treatment options offered at our San Diego location are also available to you through a virtual platform.
We offer two virtual outpatient mental health options in Los Angeles.
Online psychotherapy in Los Angeles
You'll meet with your assigned therapist to work through your struggles together. They'll take the time to get to know and understand what brought you to where you are today.
We don't simply focus on reducing your symptoms. Our holistic approach to therapy means we take your whole self into consideration when providing depression treatment. We work with you to develop the skills and tools you need to work through and combat depression.
Our goal is to equip you with everything you need to live a happier and more fulfilled life now and in the future.
Online psychiatry in Los Angeles
While not everyone needs medication management for depression, if you do, we can help. We provide online psychiatry in Los Angeles and throughout California.
Your clinician will prescribe you the best medication possible for your individual needs and continue to monitor your dosage and efficacy. They will adjust your medication to provide optimal benefits if needed.
Why Choose BOLD Health for Outpatient Mental Health Services in Los Angeles
There are plenty of choices when it comes to deciding on depression treatment in Los Angeles. But why pay an L.A. price tag when you can get top-quality virtual therapy or virtual psychiatry in Los Angeles from our experienced doctor-led team?
At BOLD Health, we use only science-backed treatments to help you battle depression and get you feeling more like yourself again. Our unique BOLD Method of care combines traditional psychiatric medical care with the healing power of psychotherapy to bring lifelong change. Because we've developed our method under the leadership of an international advisory team.
made up of world leaders, our level of depression treatment is unmatched.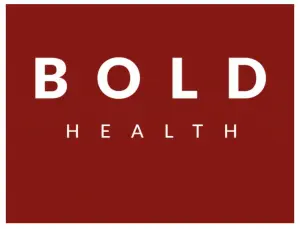 Don't wait any longer to get the help you need to treat your depression. Our online outpatient services in Los Angeles are discreet, highly effective, and provided by a team of trained, experienced, compassionate, and knowledgeable clinicians. And you don't even have to leave the comfort of your home to get this high level of care. All you have to do is contact us.