6 Benefits of Online Psychiatry in Los Angeles
Looking for outpatient psychiatry in Los Angeles can be a daunting task. You have to consider the location, the time it'll take to get there through LA traffic, cost, reputation, and whether they'll be a good fit for you. It's a lot to think about. 
But if you're looking for psychiatric treatment in Los Angeles, you should consider online psychiatry, otherwise known as telepsychiatry. 
Your first instinct may be, "Online psychiatry in Los Angeles can't be as effective as in-person psychiatry." While this is a common misconception surrounding online psychiatry, it's inaccurate. 
According to the World Journal of Psychiatry, patients using online psychiatry treatment are satisfied with its effectiveness. This same study revealed online psychiatry provides reliable assessments and results in clinical outcomes comparable to in-person treatment across all ages and patient populations.
Conditions Telepsychiatry Can Treat
Online psychiatry in Los Angeles can treat any mental illness in-person psychiatry can treat. A psychiatrist is a medical doctor who treats mental, emotional, and behavioral disorders. They can also prescribe medication when necessary, along with providing talk therapy.
Even though you are not in a physical examination room or therapist's office, telepsychiatry can effectively diagnose and treat both the mental and physical factors of psychological conditions. 
Some of the most common mental health conditions online psychiatry can treat include:
anxiety disorders
bipolar disorder
obsessive-compulsive disorder (OCD)
panic disorder
post-traumatic stress disorder (PTSD)
eating disorders
body dysmorphia 
personality disorders
schizophrenia
substance use disorders
Your primary care physician may refer you to a psychiatrist for treatment if you share your symptoms with them. Or you can choose to seek out a mental health professional on your own. While there are many in-person options for outpatient psychiatry in Los Angeles to choose from, there are several benefits to choosing telepsychiatry.
What Are the Benefits of Online Psychiatry in Los Angeles?
Getting the help you need through telepsychiatry is wise if you're looking for outpatient psychiatry in Los Angeles. From convenience to cost, online treatment provides the same level of care with numerous benefits.
You only need a secure internet connection and a smartphone, computer, or tablet. You can participate in your telepsychiatry sessions from anywhere – home, a local park, while on vacation, or when visiting friends or family.
Plus, you don't have to search for outpatient psychiatry in Los Angeles close to your home. As long as the psychiatrist you choose is licensed in California, they can provide care.
Our highly-trained team of psychiatrists here at BOLD Health in San Diego would love to help you work through mental health concerns using telepsychiatry.
One of the most significant benefits of choosing online psychiatry in Los Angeles is the incredible amount of time you save. You don't have to deal with LA traffic, parking, and scheduling appointments factoring in travel time.
As an added advantage to the time you save traveling to and from your appointments, you won't need to combat the stress and anxiety caused by big city traffic. Battling traffic and stressing about making it to your appointment on time can detract from the work you do during your telepsychiatry sessions. 
Some people may worry about the confidentiality of online psychiatry. But it's really not something you need to worry about. Like traditional in-person outpatient psychiatry in Los Angeles, online therapy follows the Federal Council of Psychology's rules.
That means your sessions are completely confidential. Everything you and your therapist say during your telepsychiatry sessions remains secure using encryption technology.
Plus, if you'd rather people didn't know you were attending therapy (although it's nothing to be ashamed of), online psychiatry in Los Angeles allows for discreet, private mental health treatment.
No Physical or Mental Obstacles
Some mental health disorders make it virtually impossible to leave your home. Traveling outside of the "safe space" of your home may cause overwhelming anxiety. Choosing online psychiatry in Los Angeles alleviates that issue.
Telepsychiatry also allows you to keep your appointments when you have a physical disability or injury, your child is sick, or in the case of inclement weather.
Comfort
Don't underestimate the importance of comfort when it comes to getting the best level of psychiatric care. Online psychiatry in Los Angeles ensures you feel comfortable and at ease in your environment. You'll automatically get more out of your therapy sessions when you're more comfortable.
Let's face it. The cost of outpatient psychiatry in Los Angeles can be pretty pricey. But because you can receive more affordable treatment outside the City of Angels using telepsychiatry, you could find yourself saving some significant money.
You also won't have to spend money on gas, parking, or take time off of work, which will also save you money.
High-Quality, Effective Online Psychiatry in Los Angeles With BOLD Health
Finding the right combination of medication and therapy can help facilitate long-lasting recovery from your mental illness or addiction. At BOLD Health, we provide the best possible online psychiatry to patients looking for the convenience and benefits of telehealth. When you partner with us for telepsychiatry, you'll experience the same high-quality level of expert care from the comfort of your own home. 
At BOLD Health, we don't simply focus on reducing your symptoms. First and foremost, we focus on you, the patient. And we mean all of you. We take a unique holistic approach to providing mental health care. Before curating the perfect online psychiatric treatment program for you, we'll ensure we understand the biological, genetic, and historical aspects of your life, as they all play a role in your mental health. 
Once we start treatment, our expert clinicians will provide therapy and medication management explicitly tailored to meet your needs. We'll carefully assess and reassess your prescribed medications' dosage, type, and efficacy and adjust them as needed.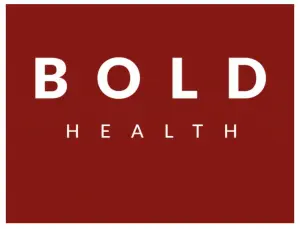 Getting psychiatric treatment for your mental health concerns is at your fingertips. Contact us and take advantage of the incredible benefits of online psychiatry in Los Angeles while receiving top-notch treatment from our professionals in San Diego.