A Closer Look at Depression in Los Angeles
Depression doesn't discriminate. It can affect practically anyone anywhere in the world, regardless of race, gender, sexual orientation, geographical location, or age. In fact, early onset depression can begin in children as young as three years old. So if you think you're not at risk, you're wrong.
Of course, several factors play into your level of risk for developing depression.
Some of these factors include:
genetics
death or loss
poor living situations and relationships
abuse
other illnesses
substance abuse
certain medications
But did you know that living in the enchanting city of Los Angeles can also impact your mental health? It's true. Studies show that your risk of developing a mental illness is higher if you live in a city than in rural areas.
6 Benefits of Online Psychiatry in Los Angeles
How Living in Los Angeles Could Put You At Risk For Depression
We're not hating on Los Angeles. It's a fantastic, iconic city with so many incredible attractions, beaches, places to eat, and chances to get a glimpse of the rich and famous. Living in any city can harm your mental health.
But the glitz and glamor of the City of Angels can cast a darker shadow on those who are "less fortunate," putting you at an even greater risk.
An estimated 83% of Americans live in urban areas. That's over 275 million people. Of course, not all cities are created equal. Some of the 317 cities in the U.S. have just over 100,000, while Los Angeles boasts the second largest population with 3.9 million.
That's a lot of people who should be checking in with their mental health. Let's take a look at depression in Los Angeles and the factors increasing your risk.
We all inhale air pollution from time to time. But if you live in a city like Los Angeles, you're breathing in much more than those living in rural areas. Environmental pollutants have long been thought to impact mental health negatively, and a recent study proved it.
This study revealed how high levels of air pollution affects how your brain works, causing cognitive deficits and an increased depression risk. It also found that you're at even greater risk if you are genetically susceptible to depression and live in a city with increased air pollutants.
There's no question that living in a big city comes with its share of stimulation. While this stimulation can be fun and exciting, it can also contribute to mental illness. One study
found that city dwellers are 39% more likely to develop mood disorders like depression than those living in rural areas.
What does this have to do with stimulation? It all comes down to your body's natural reaction to stress: your fight-or-flight response. While you may not feel stress in your body per se, continuous stimulation affects the limbic system within your brain.
Where exactly? In the home of your fight or flight response – your amygdala. When your brain constantly responds to stimuli, it's will affect how it regulates your daily emotions.
Depression in Los Angeles can also be attributed to noise pollution. Traffic noise and the sounds of a bustling city can interfere with your sleep quality and raise your stress hormone cortisol. And when you feel exhausted and stressed, you're more prone to depression.
Less Access to Green Spaces
Nature has been proven to reduce stress levels and reset your emotions. When you live in a concrete jungle like Los Angeles, you don't see a whole lot of nature. Sure, you see palm trees and the occasional park here or there, but most of your time is likely spent surrounded by anything but.
To combat this, the best thing you can do is spend some time outside in green spaces like parks each day.
This is a significant factor in a city like Los Angeles. While every city has its share of wealthy inhabitants and contrasting "less fortunate" individuals, Los Angeles is known for its fame and fortune. Depression in Los Angeles can also partially be caused by having a lower socioeconomic status in such a glamorous city. Not to mention, the cost of living in LA is 49% higher than the national average. That makes it challenging to make ends meet, adding to your stress level. And as we discussed earlier, stress and cortisol levels are linked to a higher chance of developing depression. 
Living with depression in any city is challenging. But living with depression in Los Angeles may be even more problematic than in many other U.S cities.
Finding Quality Depression Treatment in Los Angeles
According to the National Alliance on Mental Illness (NAMI), in the last year, 5,566,000 adults in the state of California have been living with a mental illness. Even more alarming is that 1,562,000 of these adults didn't get the mental health care they needed.
Are you one of them?
There are plenty of reasons why you may not seek depression treatment in Los Angeles. Aside from the negative stigma surrounding mental health and the false idea that you "should be able to handle sadness on your own," falls in line with the final point above: COST.
Living in LA is pricey, no matter where you live. And so is the cost of depression treatment in Los Angeles. 
The good news is that if you are an LA-dweller, you can access high-quality virtual psychiatry in Los Angeles. Whether you need talk therapy, medication management, or a combination of the two, we've got you covered here at BOLD Health. 
Our physical office is located south of LA in beautiful Encinitas, CA. We provide superior mental health services to our San Diego community. But we also provide exceptional virtual psychiatry in Los Angeles and all of California. 
Experience the Power of Partnering With BOLD Health
At BOLD Health, you won't receive a cookie-cutter depression treatment in Los Angeles. We do think a little differently by first and foremost focusing on you; all of you. Not only your symptoms. When we design your treatment program, we consider everything that makes you who you are and the life stories that brought you to seeking help with us.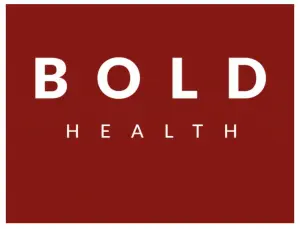 Our physician-owned mental health practice consists of an elite team of experienced professionals with specialties in several areas. Using our holistic approach, you'll receive a customized treatment plan tailored to your needs. Our online psychiatry in Los Angeles also means you can get the help you need without leaving the comfort of your own home.
Living in LA has plenty of perks, but don't let the cost of living (or the traffic jams) keep you from getting the mental health services you deserve.
Sources