Addiction is a complex mental health issue that is extremely challenging to overcome on your own. You may be tempted to "tough it out" rather than seek professional alcohol addiction treatment for whatever reason. Maybe you're scared of the process. Perhaps you're ashamed of your addiction or don't want to pay for it.
Your feelings are absolutely valid. We understand why you might feel that way. But you didn't choose to become addicted to alcohol. But you can choose to do something about it. Not to mention, any investment in your mental and physical health is worth it. Alcohol addiction takes a heavy toll, not only on you but also on your wallet, relationships, work performance, and overall well-being.
Trying to win the battle against alcohol addiction without the help, guidance, and support of a trained, knowledgeable, and certified mental health addiction specialist isn't recommended.
Many people just like you have tried and failed time and time again, which further negatively impacts your mental health.
Getting professional help for alcohol addiction is the best thing you can do for yourself, your loved ones, and your future.
How to Create Sober Living Environment During & After Rehab
Types of Alcohol Addiction Treatment
Your journey to recovery isn't going to look like everyone else's. Your life story, circumstances, and genetics are unique, and your treatment should be as well. Depending on your level of addiction, you may benefit from one or more of the following alcohol addiction treatment options:
Inpatient alcohol addiction treatment: Getting help for alcohol addiction through an inpatient rehabilitation program is the most intensive treatment option. If your level of addiction is extreme and you require 24/7 care, inpatient addiction treatment can hold you accountable day and night. Inpatient rehab is the most disruptive to your regular routine and the most expensive. But if you need it, it's worth it!
Alcohol detox: This step is included in many alcohol treatment programs and is difficult to do on your own. It involves safely withdrawing from alcohol use under medical supervision. While it is challenging, many treatment programs will include medication management to help with withdrawal symptoms.
Outpatient alcohol addiction treatment: Generally speaking, outpatient help with alcohol addiction refers to any treatment that allows you to receive treatment while simultaneously living at home. One highly effective option is an Intensive Outpatient Program (IOP) that includes a rigorous therapy schedule and possibly medication management.
Individual therapy: One important aspect of most alcohol addiction treatment programs is therapy with a trained clinician. Individual therapy allows you to improve emotional regulation, develop healthier coping mechanisms, establish a solid support system, understand the root cause of addiction, and rebuild relationships.
Group therapy: Group therapy is another effective part of many alcohol addiction treatment programs. It provides unparalleled support and a unique connection to others going through similar struggles.
Medication-Assisted Treatment (MAT): While not everyone will require MAT when getting professional help for alcohol addiction, it can be a highly effective part of your treatment. Depending on the type of medication prescribed, they can help deter drinking and reduce cravings.
At our alcohol rehab in San Diego, we provide all of the above outpatient alcohol treatment options, including our highly effective IOP in San Diego.
The Trauma and Alcohol Abuse Connection
Benefits of Getting Professional Help for Alcohol Addiction
There are numerous benefits to partnering with a professional for alcohol addiction treatment. These benefits include the following:
Withdrawal safety:
As mentioned previously, alcohol detox on your own isn't a great idea, especially if you have a severe addiction level. In fact, withdrawal from alcohol can be physically dangerous or even life-threatening when attempted without professional supervision. When you get help for alcohol addiction, you are safe under the watchful eye of your clinician, along with reduced withdrawal risks.
Solid support:
It's essential to have a strong support network when going through alcohol addiction treatment in San Diego. That means people you can count on to hold you accountable and listen when needed (without judgment.) When you get help for alcohol treatment from a team of addiction specialists, you also get a dependable, understanding, non-judgmental support system.
Understand the root cause of your addiction:
Addiction doesn't just happen. There are social, psychological, and biological factors behind it. When you attend an alcohol rehab in San Diego like BOLD Health, you benefit from finally understanding the real reason behind your addiction. Not only that, but you and your clinician will address them so you can move forward in sobriety successfully.
Learn healthier coping skills:
Addiction treatment in San Diego at BOLD Health can help you kick your drinking addiction and develop new, healthier ways to deal with stress, anxiety, or other things that may have triggered your desire to drink.
Relapse prevention:
Relapse is never entirely out of the realm of possibility. But when you get help for alcohol addiction from a team of professionals, you'll learn the necessary tools and strategies you need to cope with cravings successfully. Staying sober when things get challenging requires the expert guidance of a team of addiction specialists.
Increased chance of long-term success: Studies show that individuals who seek professional help for alcohol addiction are much more likely to stay sober than if they try to do it on their own.
The Importance of Choosing the Right Alcohol Rehab Program
Choose BOLD Health for Alcohol Treatment in San Diego
You don't want cookie-cutter alcohol addiction treatment. At BOLD Health, we provide personalized alcohol addiction treatment explicitly specifically to your needs. Our alcohol rehab in San Diego is a welcoming, judgment-free, safe space where you can discover the reason behind your addiction and how to overcome it once and for all.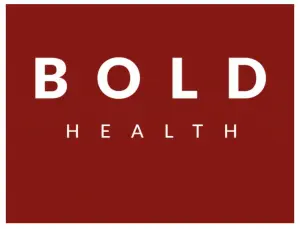 Our team of alcohol addiction specialists will take the time to fully understand who you are as a person, not just treat your symptoms. It's crucial to genuinely understand what makes you who you are and what brought you to our alcohol rehab in San Diego. Not only will we get to know you, but you'll also come to know and understand yourself at a deeper level so you can avoid temptation in the future and truly live your life on your terms, without alcohol.
Contact us for more information about our options for alcohol treatment in San Diego so you can learn, grow, and beat addiction with our help.