Your living environment has a lot to do with your likelihood of completing an alcohol treatment program and maintaining lasting sobriety. Living alcohol-free is 100% doable. But if you are in treatment, have completed alcohol rehab, or recovering from alcohol use disorder, you must be diligent about your surroundings if you want to be successful in your endeavor. (And we applaud you!)
Creating a sober living environment during and after alcohol rehab is crucial. It can be challenging to adapt to living alcohol-free, especially if you don't have a good support network at home. But being prepared, establishing a trustworthy support network before beginning alcohol rehab in San Diego, and relying on that network to help you create and maintain a sober living environment will go a long way in your recovery success.
The Importance of a Sober Living Environment While in Recovery
What You Should Know About Alcohol Detoxification in Rehab
Your environment, including the people, places, and things around you, are a significant risk factor for alcohol use and relapse. You can't return to the same living environment where you
struggled with alcohol use disorder. It would be best to create a new, safe, healthy, sober living environment where you can live alcohol-free.
One of the most common relapse triggers for those struggling with alcohol use disorder involves one or more elements of their environment. According to the National Institute on Drug Abuse, certain people, places, things, and alcohol exposure can easily send you back into alcohol abuse.
Going through alcohol treatment in San Diego is challenging enough. (Yet rewarding!) You certainly don't need temptations and triggers thwarting your efforts at lasting sobriety. When you build a sober living environment for yourself during and after alcohol rehab, you'll promote a positive, healthy recovery atmosphere and greatly diminish your chance of relapse.
Tips for Creating a Sober Living Environment
Think about it. If you struggle with alcohol use disorder, you can't be around others who are drinking. And you can't have alcohol lying around. But there's more to creating a sober living environment than not being surrounded by others drinking and getting rid of temptations. Successfully creating a sober living environment means you also have to get steer clear of toxic relationships and other things that may trigger you to reach for the bottle.
The Trauma and Alcohol Abuse Connection
While there are places called "sober living housing," which are substance-free living spaces for those looking to recover from addiction, they aren't always very convenient. And one of the best things you can do for yourself is to learn how to live alcohol-free while living life in your now-alcohol-free home and living environment.
Here are some things you can do to ensure you create a safe, sober living environment:
Remove alcohol and triggers: It may seem like the most obvious thing to do when creating a sober living environment, but you may believe you're strong enough to withstand the temptation.
Don't chance it. Get rid of all alcohol and paraphernalia, including empty bottles or decorations related to alcohol. You may even want to get rid of specific glasses used for drinking alcohol.
Surround yourself with support: As we mentioned, ensuring you have a strong support network to help you recover is crucial. When choosing reliable people to lean on, inform them of your commitment so they're aware and can avoid accidentally tempting or triggering you.
It's also an excellent idea to seek out a support group. There are plenty of them out there for those in recovery. Of course, there's Alcoholics Anonymous (AA), SMART Recovery, and other online support groups. Sharing with others and being held accountable can go a long way in successfully living alcohol-free.
The Importance of Choosing the Right Alcohol Rehab Program
Identify and cope with your triggers: It's much easier to identify triggers and fend them off while you are in your alcohol treatment session. But outside of treatment, you have to be aware of situations, people, things, and emotions that may trigger your desire to drink alcohol.
Take what you learn from your therapy and treatment sessions home with you. Work on developing and refining your healthy coping strategies to deal with anxiety, stress, or other triggers. Your therapist or treatment professional can help you learn techniques like deep breathing exercises and mindfulness practices, or you can even have a friend on speed dial when you need help avoiding relapse.
Make your living environment comfortable and peaceful: Even if you aren't an expert interior designer, you know yourself, and you know what makes you feel calm, safe, and comfortable. Consider painting, reorganizing, or redecorating the rooms you spend the most time in at home to help you feel this way.
And if your living partners or family members aren't too keen on you redecorating, at least make sure one room, like your home office or your bedroom, is welcoming, soothing, and calming for you. That way, you always have somewhere comfy to go when you feel tempted.
Avoid risky events and situations: You know who the people in your life are that could hinder your efforts at sobriety. Make sure you steer clear of them as much as possible. Of course, you can talk with them about it first, so you don't just cut them off cold turkey. Help them understand that this is important to your sobriety success.
And if you must attend an event where there will be alcohol, do your best to be prepared. Of course, don't risk it if possible, especially early on in your recovery. But if you have to go, consider bringing along some alcohol-free mocktails or something just for you to imbibe (alcohol-free, of course.)
Practice regular self-care: When recovering from alcohol addiction, taking care of yourself is crucial. And that means practicing regular self-care and stress management techniques. Make sure you prioritize getting enough sleep, relaxing activities, exercise, and healthy eating. When you make an effort to ensure you feel your best, you'll be better equipped to avoid triggers and the temptation to drink alcohol.
Is an IOP the Right Choice for Alcohol Rehab?
Choosing BOLD Health for Alcohol Rehab in San Diego is a Wise Decision
We know you have options when it comes to choosing alcohol treatment in San Diego. But if you want a trusted, experienced team of clinicians in a physician-owned and operated practice on your side (and who wouldn't?), choose BOLD Health.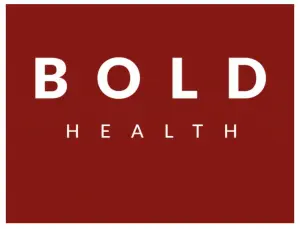 You deserve the best alcohol treatment in San Diego and the best support. At BOLD Health, we tailor your alcohol addiction treatment specifically to you. Whether you opt for traditional alcohol detox and therapy or enroll in our highly effective intensive outpatient program (IOP), we've got you covered.
And we don't simply focus on reducing your symptoms. We help you come to know and understand yourself better than you ever have before. And when you do that, you'll have the confidence to use what you learn in alcohol rehab in San Diego during treatment and far into the future.
With our help, you'll not only achieve living alcohol-free, but you'll achieve living a more fulfilling, happy life. Contact us for more information today!