Getting help for alcohol use disorder (AUD) is crucial for recovery, even though it's challenging. But there is a wealth of information out there for you to sift through.
Understanding what an intensive outpatient program (IOP) is and how it can benefit you is important. At BOLD Health, we provide high-quality alcohol treatment options, including our IOP in San Diego.
Read on to discover how a program like ours can help you achieve lasting sobriety.
What is an IOP?
An IOP is an alcohol rehab program specifically designed to address your addiction. Unlike an inpatient rehab program, which has round-the-clock supervision, an IOP allows you to get the help you need while still being able to live your life and tend to your responsibilities.
Residential (inpatient) treatment programs do NOT provide these benefits.
At our IOP in San Diego, you partner with clinicians who work with you to establish support systems, provide coping strategies, and help with relapse management. At BOLD Health, your health is our top priority.
How to Create Sober Living Environment During & After Rehab
The Benefits of an Intensive Outpatient Program
What matters is your recovery. Before enrolling in intensive outpatient treatment, it's a good idea to understand the process and benefits thoroughly.
If you are battling addiction and don't require inpatient treatment, an intensive outpatient program may be just what you need. There are multiple benefits to choosing outpatient alcohol treatment, and some are much more appealing than choosing a residential program.
These benefits include the following:
1. Convenience
An intensive outpatient program is beneficial to other options, in part because it is more convenient. IOPs allow you to receive treatment without having to take extended leave from work. When getting the help you need in an IOP, you also have the benefit of being able to return to your home responsibilities after each session.
One of the most significant benefits is that you don't have to leave work, your social life (other than anything revolving around drinking), or home life while receiving treatment. The convenience alone makes an intensive outpatient program superior to other forms of therapy and alcohol treatment.
Through our different forms of therapy (individual, group, and family), you will gain the knowledge, strategies, and tools to reach your goals in recovery.
The Trauma and Alcohol Abuse Connection
2. Privacy
If you are concerned about privacy, an intensive outpatient program is for you. Our IOP in San Diego allows you to keep your addiction treatment private. Your peers, colleagues, and friends don't have to know since you won't be absent from your responsibilities. (Of course, your support network is essential, so they'll know!)
Confidentiality is key. When signing up for BOLD Health's outpatient alcohol treatment, you are not only receiving the benefits of proper care and alcohol treatment, but you are also always guaranteed confidentiality and privacy. We want you to be as confident and comfortable as possible.
3. Affordability
Recovery from alcohol addiction is the goal. But, like most things, it does have a cost associated with it. However, investing in your health and a more fulfilling alcohol-free life is worth it. And an IOP carries a much smaller price tag than inpatient treatment.
Spending time at a rehab inpatient facility, you would receive medical attention 24 hours a day. As you can imagine, that can be pretty expensive. With an intensive outpatient program, you don't pay for 24/7 care.
Another benefit of intensive outpatient programs is that many insurance companies offer full or partial coverage. We can help check your insurance coverage if you consider our IOP in San Diego.
4. Customized to your needs
Your road to recovery is unique to you. That's why you don't receive cookie-cutter alcohol treatment in San Diego when you choose our IOP. At BOLD Health in San Diego, we take the time to get to know you and fully understand the situations and circumstances that brought you to addiction.
Our highly qualified clinicians will work with you, get to know and understand you, and conduct a comprehensive evaluation of your addiction. You will receive the best addiction treatment option through the intensive outpatient program to fit your goals, personality, lifestyle, and situation.
What You Should Know About Alcohol Detoxification in Rehab
5. Support
A strong support system is always essential when receiving alcohol treatment. With alcohol addiction, many other problems arise, both physically and mentally. You may struggle with relationships or your career. Alcohol addiction also affects physical health. That's why you need a solid support network to help you break free from what's holding you back from genuinely enjoying life: alcohol.
Support from loved ones is arguably the most essential aspect of receiving proper alcohol treatment. And when you are in our IOP, you'll get the encouragement you need from your support network when you return home after your sessions.
When you enroll in outpatient alcohol treatment, we'll help you establish who should be in your support network to help you keep moving forward. And, of course, our team of clinicians will be by your side throughout your recovery journey.
The Importance of Choosing the Right Alcohol Rehab Program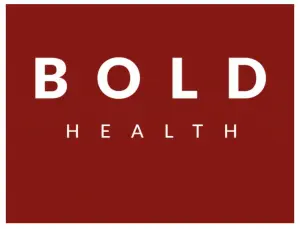 BOLD Health: High-Quality Intensive Outpatient Program in San Diego
Addiction can be overwhelming. You may feel like your alcohol addiction controls your life. We understand how you feel, and we are here to help.
Your addiction does not define you. Recovery is right around the corner when you enroll in an IOP. You will overcome your obstacles. When you choose our IOP in San Diego, you can be confident you made the right choice.