If you are a U.S. Veteran, first, we'd like to genuinely thank you for your service to our country. Our great nation owes a significant debt of gratitude to you for your tremendous sacrifice of time, dedication, and loyalty.
Secondly, here at BOLD Health, we understand that your enlisting comes with challenging mental health repercussions. Whether you're an active duty service member or retired, there's a good chance you face additional battles in your mental health. That's why we're proud to partner with TRICARE to provide our highly-effective IOP in San Diego to active-duty military, veterans, and their families. 
Troublesome Mental Health Statistics for Servicemen and Women
While enrolling in the military is one of the bravest, most noble, and selfless things you can do for your country, there is a fair amount of collateral damage to your mental health. Being away from family and friends, experiencing the trauma of battle, and the physical stress endured throughout your deployment can negatively impact you long after you've retired.
Why You Should Seek Professional Help for PTSD
In 2014, the five-year Army study to assess risk and resilience in servicemembers (Army STARRS) resulted in some sobering statistics.
25% of active-duty, non-deployed soldiers tested positive for a mental disorder.
11% of these men and women had more than one mental illness.
Major Depressive Disorder (MDD) in soldiers is five times as high as in civilians.
The PTSD rate is 15 times higher in soldiers than in civilians.
Veterans with PTSD have higher psychiatric comorbidity rates.
Another troubling mental health statistic regarding active and retired military members is the rate of suicide. According to a 2021 study, 30,177 service men and women have died by suicide since 9/11. That's four times the number of deaths during military operations.
Obviously, something more needs to be done to help you and your fellow servicemen and women. That's why we are a TRICARE provider in San Diego, offering one of the most beneficial treatment protocols for military members: our IOP in San Diego. 
Military Mental Health Challenges Our IOP in San Diego Addresses
As a partner with TRICARE in San Diego, we provide high-quality, effective treatment through our intensive outpatient program for any mental health challenge. Not only do we offer it for you, but we also provide it for the family members covered by your TRICARE health plan.
Some of the most common mental health concerns we treat in veterans and active military members include:
PTSD – Post-traumatic stress disorder is one of the most common mental health conditions military personnel face during and after combat. 11-20% of veterans in any given year deal with PTSD, which affects every aspect of life. It can negatively impact your sleep, concentration, relationships, and ability to function during everyday activities.
PTSD can occur for many reasons: experiencing combat, disasters, sexual assault, traumatic injury, and assault, to name a few. The symptoms of PTSD can surface unpredictably. They may show up immediately or take days, weeks, months, or even years.
Depression – Affecting 20% of veterans, depression is one of the most common mental health concerns you may face being a member of the military. There are a significant number of causes leading to depression in servicemen and women.
Some of the many may include:
repeated deployment
witnessing peers in danger
experiencing combat
frequent relocations
discord in leadership
promotion and rank complications
The Key to Reducing Symptoms of PTSD
Depression is also one of the most significant issues affecting military spouses and families. Between the loneliness, financial concerns, increased demands of parenting, and the overall stress of you being deployed, it's not uncommon.
Substance use disorder – It's also not uncommon to turn to alcohol or drugs to cope with mental health concerns like PTSD and depression. According to the U.S. Department of Veterans Affairs, approximately two out of every ten veterans with PTSD have a substance use disorder (SUD).
Suicidal ideation – Roughly 17.6 veterans die by suicide every day. And that's not even all who have suicidal ideation or thoughts and plans of suicide. Studies show that military veterans with PTSD are more at risk for suicidal ideation. Unfortunately, mental illness is often viewed as a sign of weakness in the military culture, which is why it's crucial to get help ASAP. You don't have to battle this alone.
The Best Outpatient Mental Health Treatment in San Diego
How Our IOP in San Diego Can Help You
Our intensive outpatient program is designed to help you work through and overcome your mental health struggles through a rigorous treatment schedule and quality, professional care.
Not everyone's treatment plan will be the same at BOLD Health. As your TRICARE provider, we'll make sure we curate the ideal program for optimal results. Your BOLD Health IOP in San Diego may include the following:
Our team of experienced clinicians will work with you over ten weeks through several sessions per week. You'll gain tools and strategies to help you develop healthier coping skills and learn new ways of thinking. We're here for you even if it takes longer than the traditional ten weeks. We have continuing support groups and can extend your treatment to whatever length you need.
And because our IOP in San Diego means you get the help you need during the day while still being able to go home in the evening, you don't have to be away from your family and friends longer than you have to.
Why Partner With BOLD Health as Your TRICARE Provider in San Diego
You sacrifice enough for our country. You don't need to sacrifice getting the best possible mental health treatment to help you work through and overcome the battles you face inside. If you have TRICARE in San Diego, we're here for you.

Our holistic approach means we don't treat your symptoms first; we treat you. During your intake evaluation, we'll take the time to get to know and understand you better and what led you to seek treatment at our IOP in San Diego. When designing your treatment plan, we consider your genetic, structural, and medical makeup to determine the best course of therapy.
How an IOP Can Help You Overcome Anxiety Disorders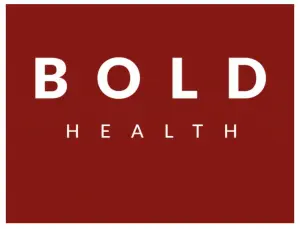 If you're looking for a TRICARE provider in San Diego, contact us to learn more about our IOP and other treatment options available to you and your family. We're ready to help you work through your struggles so you can live a more fulfilling, enjoyable life.