What to Look For in a Great Mental Health Treatment Program
Making your mental health a priority is crucial. Whether it's depression, anxiety, relationship concerns, obsessive-compulsive disorder (OCD), trauma, or battling addiction, getting help is in your best interest. Just like an illness in your physical body, mental illness is not a choice you make.
You don't choose to battle diabetes, migraines, or thyroid disease, right? To get the help you need, you seek out a qualified specialist or primary care physician.
Well, you don't choose to live each day battling depression, OCD, addiction, or any other mental health concern, either. You find the best mental health program around.
But how do you know which program to choose? Here in the San Diego area, there are several mental health treatment facilities to choose from. But it's essential to ensure the program you decide on is equipped to meet your individual needs and can deliver optimal results.
To help you better understand what you should look for in a quality mental health program, we've put together a list of some of the most beneficial to your mental health.
1. Evidence-Based Treatment
Not all mental health treatment methods are created equal. When choosing a mental health program, make sure you're aware of which types of treatments they offer, their benefits, and whether or not they are based on scientific research.
Here at BOLD Health in San Diego, we use an evidence-based approach backed by solid research and empirical data. Our intensive outpatient treatment program (IOP) was developed by a team of doctors under the direction of world-renowned clinician Jon Frederickson.
If you choose BOLD Health as your mental health program, any treatment you receive is proven effective and backed by science. And if you'd like to know more about that science, we're happy to discuss that with you!
2. Holistic Treatment
The best mental health centers don't just treat your illness. They treat your whole self. You come to mental health treatment with a biological, genetic, structural, and medical background that is crucial to understand in order to achieve your desired outcome.
The BOLD Health method includes treating your mental health symptoms using the full understanding of how you arrived at your current situation. We believe your rehabilitation and recovery honors all of you. That's why our holistic approach results in not only a reduction of symptoms but also a clearer understanding of who you are.
3. In-Depth Intake Assessment
Some mental health treatment facilities don't spend much time on your intake evaluation and assessment.
So how can they develop the perfect treatment plan to meet your needs if they don't really understand where you are?
At BOLD Health, we take your evaluation seriously. We invest in getting to know and understand you from the first point of contact. And not just your illness – you. Your intake assessment will help us create an ideal mental health treatment program designed specifically to meet your needs.
As one of the best mental health treatment facilities in San Diego, we don't use cookie-cutter treatment plans. That means your path to recovery could include one or more of the following treatment types, depending on the results of your evaluation and individual needs:
Individual therapy
Group therapy
Family therapy
Intensive outpatient treatment
Detox
Medication management
Not all mental health facilities in San Diego offer such a comprehensive list of therapy options. But at BOLD Health, we believe in offering several different treatment modalities to ensure recovery for each and every patient.
Related Post: Finding the Best Depression Treatment in San Diego
4. High-Quality, Collaborative Professionals
The best mental health treatment centers also have the best staff and clinicians. And this doesn't mean your mental health program of choice simply employs lots of therapists.
When it comes to who is treating your mental health concerns, it's quality over quantity.
Sure, there are several excellent social workers, psychologists, and psychiatrists in the San Diego area. Still, you want to make sure wherever you go for mental health treatment has a team of experts who specialize in several different treatment types and are experienced and knowledgeable in various areas.
And you also want to ensure that the team works together collaboratively, keeping your best interests in mind. At BOLD Health, our experienced clinicians work together seamlessly to ensure optimal results, even if that means we have to change your treatment plan as we go.
5. Ongoing Support
Your mental health support shouldn't end when you complete your treatment plan. Whether you go through an addiction treatment program or you and your therapist agree it's time for you to try the tools and strategies you've learned through therapy on your own, the best mental health treatment facilities offer further support.
At BOLD, we provide several support options for you post-treatment so you can feel comfortable gradually stepping back into your life.
We offer:
BOLD Aftercare Groups
BOLD Alumni Groups
These support groups allow you to meet with clinicians, therapists, and peers to discuss the next step in your recovery journey safely.
Related Post: How to Choose the Best Mental Health Treatment Program in San Diego
Don't Take Choosing a Quality Mental Health Program in San Diego Lightly
Choosing the right mental health treatment center can feel daunting, especially when there seems to be an alarming number of options. But rest assured, if you are in the San Diego area, making the BOLD choice in your mental health treatment is wise and recommended.
At BOLD Health, you get mental health treatment from a high-quality, comprehensive team of experts in their respective fields. You also benefit from an individualized treatment plan using only evidence-based treatment methods and unparalleled support.
Not to mention, you get that treatment in a beautiful, welcoming, and safe space. Our treatment center is within walking distance from glorious Moonlight Beach and the rushing waves of the Pacific Ocean. We ensure your experience at our mental health program is radically different than anything you'd expect.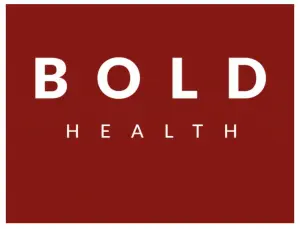 We not only focus on reducing your symptoms, but we make sure we help you become more in-tune with who you truly are so you can live your life to the most enriching and fullest potential.