So you've recently had a baby. It's a beautiful, scary, exciting, amazing, and exhausting step in your life. Becoming a mother is often one of the most wonderfully fulfilling life experiences a woman has.
So why don't you feel "happy"?
Or perhaps you're still pregnant and feeling overwhelming sadness every day. But you can't figure out why.
(Yes, PPD can start during pregnancy!)
Or maybe you're facing the heartbreaking loss of an infant or pregnancy.
These instances can lead to postpartum depression (PPD), a serious but treatable mental illness that goes way beyond feeling a little sad.
If this sounds like you, it's vital you seek professional help. Unfortunately, many women don't seek help for postpartum depression because they don't realize how serious it is. Often, women may think,
"Oh, it's just my hormones acting crazy,"
or
"It'll go away soon. I have a beautiful baby. I should be happy."
Enter stage left: shame and guilt.
We're here to tell you that you are NOT alone, and you have nothing to feel shameful or guilty about if you feel like you have symptoms of postpartum depression. Approximately 1 in 7 U.S. mothers experience what you're going through. And getting postpartum depression treatment is the best thing you can do for your health and your baby's health.
You Don't Need a PPD Diagnosis to Get Help
While you may have gotten an official PPD diagnosis from your OB, PCP, midwife, or pediatrician's office, you can find a qualified PPD mental health professional to help you even if you just feel like something isn't right. 
There are some screenings like the Edinburgh postnatal depression screen your doctor may give you to help you decipher whether or not you're at risk for PPD. But again, you don't need to take a screening test if you feel like you need help.
Because it's a mood disorder, there isn't an exact science to diagnosing postpartum depression. (Keep in mind, that doesn't make it any less severe – a mood disorder broadly describes all types of depression and bipolar disorders.)
But there are signs and symptoms of PPD that you can look for, including:
Difficulty bonding with your baby
Trouble concentrating
Isolating yourself from loved ones
Feeling not like yourself
Having intrusive thoughts or images of harm coming to your baby
Often thinking, "I can't do this,"
Suffering from insomnia
Frequent bouts of rage, impatience, and irritability
True, being a new mom comes with its share of hormonal fluctuations and quite often sleep deprivation, leading to feeling "off." But if you think more than just a little "off," it's vital you seek help for postpartum depression.
Related Post: 5 Benefits of Counseling for Postpartum New Mothers
Postpartum Depression Treatment Options
The treatments for postpartum depression are fairly uniform, no matter where you choose to get help for postpartum depression. The most common treatment options include:
Psychotherapy:  You'll meet with a therapist regularly to discuss and work through what you're experiencing in PPD. Your postpartum depression therapist works with you to identify negative thought patterns and behaviors. They then help you learn new ways of thinking and behaving. Each week, you'll work with your therapist to see how you were or were not able to put your newfound coping strategies into practice.
Medication: Not everyone who suffers from PPD requires medication. But sometimes, they can be used in conjunction with psychotherapy to help you manage your symptoms, including insomnia and appetite changes. Quite often, certain antidepressants may be prescribed. 
The important thing to remember about getting help for postpartum depression is that it does not define you. PPD is a common yet treatable mental illness. And the fact that you seek treatment for postpartum depression isn't something to be ashamed of. It means you're making your mental health and your baby's health a priority. 
The Best Postpartum Treatment in San Diego
Finding the right provider when getting help for postpartum depression can be a daunting task. Especially when you already don't quite feel like yourself. But if you're in the San Diego area, our team of compassionate, caring, and dedicated mental health professionals are ready to greet you at our beautiful facility.
Rest assured, when you get help for postpartum depression at BOLD Health, you'll be in a judgment-free zone. Here, you can share as much or as little as you feel comfortable in each session. We're here to meet you wherever you are.
When you choose BOLD Health for your postpartum depression treatment, you'll be treated with kindness, warmth, compassion, and respect from a group of experts that understands the challenges of postpartum depression and anxiety. Our advanced training ensures you'll receive the best care possible. 
We offer any of the above treatments for postpartum depression, but at BOLD Health, your experience is radically different than anywhere else. 
Related Post: Your Best Options for Treating Depression During Pregnancy
Why? Well, we're glad you asked. 
The BOLD Health difference means:
You'll receive a complete, in-depth, comprehensive intake evaluation. It may sound scary, but this is a good thing. It means we meet you where you are and fully understand your needs at a holistic level.
We don't create an individualized treatment plan for you based on your diagnosis. We learn about you on a genetic, biological, and historical level. The treatment plan we curate will help you minimize your symptoms and help you come to understand better who you are, allowing you to combat any symptoms far into the future.
We won't pressure you to use medication, even if we think it could benefit you and your PPD. Our highly-trained clinicians will prescribe the lowest effective dose and monitor you regularly if you choose to go on medication. But if not, that's okay. Again, we will meet you where you are. 
You always have someone to count on. Whether your treatment for postpartum depression lasts a couple of weeks or spans several months, we're here for you every step of the way. And once you're ready to use the tools and strategies you learned in treatment on your own, we're simply a phone call away. You're never alone, and we want you to know that.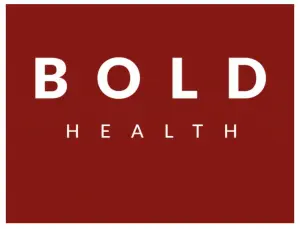 If you're interested in treating postpartum depression in the San Diego area, don't hesitate to reach out to us. Our incredible staff and beautiful oceanside facility will help you combat and overcome PPD to help you fully embrace and enjoy being the wonderful mother you are.