Sexual assault is a sensitive and challenging subject to talk about, but it's crucial we do. Not only is it essential to be aware of the alarming statistics of sexual assault in the U.S., but raising awareness and understanding PTSD after sexual assault is also important.
According to the CDC, one in three women and one in four men in the U.S. experience sexual violence (including sexual assault) at some time throughout their lives.
That's a lot of people that could be dealing with severe negative mental health ramifications, most likely post-traumatic stress disorder (PTSD). 
Of course, there may be physical injuries following sexual assault. But typically, the mental health effects from PTSD after sexual assault last for much longer and can make everyday life difficult.
Being the victim of sexual assault is undeniably devastating. The good news is that with proper professional help, healing is possible. 
What is Sexual Assault?
If you are the victim of sexual assault, that means you were engaged in a physical, sexual activity without your consent. Your experience may include unwanted touching, grabbing, oral or anal sex, sexual penetration with an object, or sexual intercourse.
While sexual assault itself is a physical action, you may have been forced into a sexual activity either physically or non-physically. You may be pressured into participating in a sexual activity with some type of authority over you, such as a boss, teacher, or doctor.
You can also be manipulated or bribed for sex against your will. Or, you may not be able to consent to a sexual activity because you are under the influence of drugs or alcohol.
And, of course, you may also be forced into sexual activity with physical force or violence.
Whatever the circumstances surrounding sexual assault, the act is a crime and is violating, demeaning, and incredibly damaging. 
The Key to Reducing Symptoms of PTSD
Yet, many victims of sexual assault don't report the crime to law enforcement. In fact, according to RAINN (Rape, Abuse & Incest National Network), only 310 out of every 1,000 sexual assaults are reported.
Some don't report the crime because they feel it's personal, while others say they didn't think it was important enough. And, because roughly 90% of sexual assault victims know their attacker, they may decide not to report the heinous crime because they don't want to get the perpetrator in trouble.
And some victims feel too guilty, ashamed, and embarrassed to report it.
None of this is okay.
The act of sexual assault is horrendous in and of itself. But letting your attacker get away with it and living with the mental health aftermath isn't anything you should have to deal with, especially on your own. 
What is PTSD?
Post-traumatic stress disorder (PTSD) is a mental health concern causing several challenging symptoms following a traumatic event like sexual assault. This mental health condition is relatively common for victims of sexual assault. 
According to one study, as many as 94% of women experience symptoms of PTSD after a sexual assault. Some symptoms of PTSD include:
flashbacks and frequent memories of the traumatic event
re-experiencing the trauma
avoiding things that may remind you of the traumatic event
startling easily
experiencing negative thoughts
Living with PTSD is extremely challenging and negatively impacts every area of your life. Getting professional help, especially within the first three months following a sexual assault is crucial to your recovery.
Sexual Assault PTSD Symptoms.
Not all victims will experience the same sexual assault PTSD symptoms, but many symptoms are commonly shared, including:
Intrusive thoughts: repeated, undesired memories of the sexual assault, nightmares, and flashbacks
Arousal symptoms: difficulty concentrating, hypervigilance to your surroundings, being easily startled, difficulty falling or staying asleep
Avoidance symptoms: avoiding feelings and thoughts about the assault, steering clear of people, objects, places, and situations that may remind you of the event, not wanting to talk about it
Overall thought changes: distorted beliefs about yourself or other people, feelings of anger, guilt, shame, fear, and hopelessness, loss of interest in activities you once enjoyed, detachment from others, and difficulty finding joy or satisfaction in anything
It's critical to note that these feelings of PTSD from sexual assault are not your fault. They don't mean you are weak, and they are not anything you should feel ashamed of. PTSD is a diagnosable mental health condition resulting from sexual assault or other trauma, and seeking help is your best bet to feeling better.
Treatments for PTSD From Sexual Assault
Many sexual assault survivors experience a reduction in PTSD symptoms over time. But sometimes, the symptoms can linger for years and even get worse. There's no reason you should live with the debilitating mental health aftermath of PTSD after sexual assault.
One of the most effective treatments for PTSD after sexual assault is psychotherapy. Here at BOLD Health, we provide PTSD treatment in San Diego that is evidence-based and backed by solid research. Two of the most common therapeutic approaches we take to helping you heal include:
Dialectical Behavior Therapy (DBT)
DBT uses dialects, or opposites, to help you replace maladaptive thought and behavior patterns with acceptance and tolerance. Using DBT, our experienced team of clinicians can help you gain valuable tools and strategies that will allow you to manage your symptoms of PTSD better.
DBT can help you learn how to practice:
Mindfulness so you can stay present in the moment
Emotional regulation and distress tolerance to better manage your response to intrusive thoughts
Eye Movement Desensitization Reprocessing (EMDR)
One of the most effective evidence-based PTSD treatments we utilized is EMDR. Currently endorsed by the World Health Organization (WHO), the International Society for Traumatic Stress Studies (ISTSS), and the American Veterans Association (AVA), EMDR has been proven highly effective in treating several mental health concerns, including PTSD. 
This unique therapeutic approach uses your brain's natural healing process to help you recover from challenging PTSD symptoms. Through your eye movements guided by your clinician, you'll allow your brain to process and release traumatic memories.
Why You Should Seek Professional Help for PTSD
Choose BOLD Health for PTSD Treatment in San Diego
At BOLD Health, we believe in providing the best possible treatment to help you heal. That means when you partner with us for PTSD treatment in San Diego, you'll receive holistic, collaborative, evidence-based treatment from compassionate, experienced mental health professionals.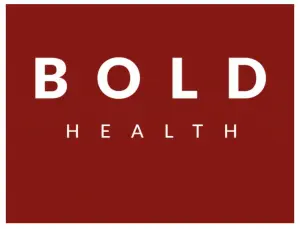 Whether you and your clinician believe psychotherapy alone is optimal to help you heal or need additional support through group therapy, medication management, or our intensive outpatient program (IOP in San Diego), we've got you covered. 
As a victim of sexual assault, you have a lot of emotions and distress inside, affecting your life day in and day out. You do not have to live like that any longer. Contact us to learn more about our highly-effective treatment options for PTSD after sexual assault.