Cutting back on alcohol or quitting altogether can be challenging if you attempt to do it on your own. Alcohol use disorder (AUD) is a powerful mental health issue that is most effectively treated with the help of a mental health professional.
The good news is, when choosing alcohol counseling, you have a few options to pick from. Depending on your individual level of need, goals, and commitment to treatment, you could enroll in anything from inpatient rehabilitation to outpatient alcohol treatment.
The important thing you need to commend yourself on is that you have recognized you need help for alcohol abuse. Recent findings reveal only 6% of Americans who meet the criteria for having alcohol use disorder receive treatment. You definitely should celebrate the fact that you're not in the majority of Americans who don't get treatment.
Alcohol Treatment Options
Alcohol use disorder is characterized by your inability to control or stop drinking alcohol. Your drinking habit or even binge drinking can negatively impact your relationships, work or school performance, and health.
And no matter how hard you try to reduce your consumption or quit, you simply can't or it doesn't last for very long.
That's where alcohol treatment therapy comes in.
A great place to start getting help for alcohol abuse is with a mental health facility equipped and trained to help you break the shackles of addiction. Our team of addiction treatment specialists can guide you to the alcohol abuse treatment option that's best-suited for you, whether that's Intensive Outpatient Treatment, alcohol therapy, medication management, or a combination. At BOLD, we make sure to prescribe the alcohol use disorder treatment option best suited for you, which means your treatment is going to look different than other patients'.
If you're not in the San Diego area, contact your local mental health professional or even start with your primary care doctor to determine which of the following alcohol abuse therapy options is right for you.
Related Post: What Happens in an Alcohol Addiction Treatment Program?
Inpatient Alcohol Abuse Therapy
Inpatient alcohol treatment therapy, also known as rehabilitation or rehab centers, is best for people needing 24-hour medical and emotional support. This form of alcohol use disorder treatment can require preparation but is suitable for those who are severely affected by their alcohol addiction.
The benefit of alcohol rehabilitation facilities is that they provide structured schedules, activities, individual and group therapies, as well as medication management. If you choose to start with an inpatient rehab program, your chances of staying sober are greatly increased by enrolling in a step-down program like our Intensive Outpatient Program (IOP) at BOLD Health in San Diego.
Related Post: How to Stay Sober During the Holidays
Intensive Outpatient Program (IOP) for Alcohol Treatment San Diego
An IOP is an excellent option for those dealing with alcohol abuse who can't step away from their work, school, or home responsibilities. Much like an inpatient rehabilitation program, an IOP like ours at BOLD Health provides the structure and rigorous therapy schedule you need, and allows you to live your life at home.
One excellent benefit of IOPs is that they include individual, group, and optional family therapy sessions and medication management if needed. That means you can get all the tools, support, and strategies you need in one program without having to leave home for several weeks.
Another benefit of enrolling in an IOP for alcohol counseling is that it allows you to implement the skills and strategies you learn throughout your treatment every day. Because you are likely surrounded by people, situations, and environments that could trigger your desire to drink while at home, an IOP allows you to actively work on your recovery while in your everyday life. Then you can bring your struggles and triumphs to your next therapy session for discussion, support, and the development of new strategies customized to your individual needs.
Medication Management Options for Alcohol Treatment
Some proven effective medications provide help for alcohol abuse. One of the most commonly-prescribed medications is Naltrexone. A medication provider can prescribe it as a once-per-day pill or a once-per-month shot.
Naltrexone works to combat alcohol dependence by blocking the endorphin receptors in your body to suppress the effects of drinking. In other words, when you take Naltrexone, you don't feel the euphoric effects of alcohol, thereby effectively reducing your cravings and desire to drink.
Other than being proven effective in fighting alcohol addiction, Naltrexone has the benefit of being a non-invasive treatment method. Once prescribed, all you have to do is stick to taking it regularly, whether a daily pill or a monthly injection.
This effective medication may be prescribed as part of your IOP or as a regular outpatient therapy patient. It's always a good idea to discuss any side effects or drug interactions with your doctor or primary care provider.
Individual Therapy for Alcohol Treatment
Most people with alcohol use disorder also struggle with anxiety or mood symptoms. BOLD Health has individual therapists who are specially trained and skilled in treating people with both alcohol use disorder and mood or anxiety symptoms. Often, the anxiety and mood symptoms are the driving force under alcohol use, so treating those symptoms is key to improving the chance that you can meet your goals when it comes to stopping or reducing your alcohol use. At BOLD Health, you can find outpatient alcohol treatment in San Diego that combines individual therapy and medication providers in the same location. Our therapists and medication providers are in frequent collaboration and communication, so you will have a team of professionals working to support you towards your goals.
Related Post: How to Know if You Need Alcohol Treatment
Don't Fight Alcohol Use Disorder Alone
Alcohol use disorder is a powerful addiction often accompanied by shame. Sometimes, that shame can stop you from getting the help for alcohol abuse you need. Don't let that be you.
Alcohol claims the lives of nearly 100,000 Americans every year. There's no reason you should be a part of that statistic. Instead, be a part of the 6% of brave men and women who not only admit to needing help with their alcohol addiction but who actually seek out and enroll in an alcohol abuse therapy program that can positively change their lives.
At BOLD Health in San Diego, our approach to helping you battle your alcohol addiction takes your whole self into account. We don't see you for your addiction. We look at your biological, medical, and structural makeup to ensure we prescribe the best alcohol treatment for you. That means when you choose BOLD, you're not getting a one-size-fits-all treatment program. You're getting help for alcohol abuse designed specifically to meet your needs.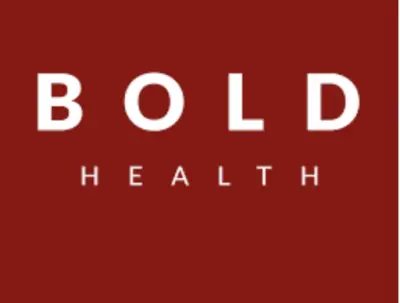 Don't try to get sober alone. We're here to help. Our method is BOLD, but our approach is compassionate.