Alcohol Use Disorder (AUD) affects nearly 30 million Americans ages 12 and older. Kicking the dangerous habit is challenging on your own — many would say it's practically impossible. 
But finding the right alcohol treatment program can make a world of difference.
There is no cookie-cutter program that's going to work the same for everyone. At BOLD Health, we get to know and understand you thoroughly to curate the ideal program for alcohol treatment in San Diego just for you.
One excellent AUD treatment option is medication-assisted treatment (MAT) for alcohol addiction, which we offer at BOLD Health. MAT for alcohol dependence can help you work through your struggles with alcohol and gain the freedom from addiction you so desperately want and deserve.
What is Medication-Assisted Treatment?
Medication-assisted treatment for alcohol use disorder is a method of drug and alcohol rehab combining behavioral therapy with medication to address addiction.
Through your individualized MAT program, you'll participate in individual and group therapy, which are critical components in your recovery journey. You'll also be prescribed medication to help lessen withdrawal symptoms and limit alcohol cravings. Taking your prescribed medication can help you stick to your goal of living alcohol-free with fewer uncomfortable symptoms and reduced cravings.
During medication-assisted treatment, you'll work with your clinician to discover and address the roots of your addiction. MAT also addresses all potential obstacles that lead to relapse while ensuring you have the space to focus on your personal, internal recovery.
You may think that taking medication for alcohol use disorder replaces one drug with another. This is not true. Alcohol dependence medications are prescriptions like any other for a medical condition. When appropriately used, alcohol-dependence medications will not cause a new addiction. Instead, they'll help set you free.
Most-Used Alcohol Dependence Medications
There are currently three FDA-approved medications to help treat alcohol use disorder. When you work with our experienced clinicians at BOLD Health, you'll be prescribed the best option to suit your individual needs.
It's essential to understand that alcohol dependence medications alone are not a cure-all for AUD. When considering medication-assisted treatment for alcohol dependence, you must commit to attending prescribed therapeutic sessions to improve your chances of sobriety success.
How to Balance Work and Alcohol Addiction Treatment
The three approved alcohol dependence medications used in MAT include:
1. Naltrexone
This is commonly the first-choice option when treating moderate to severe AUD. It can help you quit drinking entirely or even help you cut back on drinking.
Naltrexone is an opioid blocker that blocks the natural opioids and dopamine your body releases when you drink. In other words, it blocks the rewarding effects of drinking alcohol, making it less enjoyable.
You can either take a once-daily tablet or receive a once-monthly injection. Your BOLD Health clinician will help determine how long you should incorporate naltrexone in your alcohol treatment program.
2. Acamprosate
Your clinician may prescribe acamprosate if you deal with moderate to severe AUD, have liver problems, or are taking opioids for another illness.
Addiction changes how your brain works. Acamprosate can help once again change your brain chemistry and significantly reduce alcohol cravings.
You take acamprosate two to three times daily. You typically begin taking it on day five after stopping drinking. One issue with this medication is remembering to take it multiple times daily. It's also not ideal for individuals with kidney problems.
Dealing With Triggers and Cravings During Alcohol Treatment
3. Disulfiram
As the oldest FDA-approved medication to treat AUD, disulfiram isn't always the go-to option for clinicians. However, it has been proven to help individuals struggling with chronic alcoholism. While naltrexone and acamprosate are often the preferred choices in alcohol-dependence medications, disulfiram may be more suitable for some.
Disulfiram is an alcohol blocker that prevents alcohol from being metabolized by your liver. You shouldn't drink alcohol while on disulfiram. If you do, you'll experience unpleasant reactions like headache, chest pain, nausea, and vomiting. These are meant to discourage drinking while taking the medication.
Now that you understand the different alcohol dependence medications, it's best to educate yourself on the possible risks and side effects of these drugs. Speak with your doctor and mental health professional to learn more before beginning treatment.
Possible Risks of Medication-Assisted Treatment
Like any other treatment, alcohol-dependence medications come with potential risks. Of course, being aware of the risks is crucial to your treatment. But you must understand that the risks are much higher if you keep drinking. If you participate in medication-assisted treatment, take it seriously, and do not drink.
Some common side effects of alcohol dependence medications include:
Poor appetite
Dizziness
Numbness
Fatigue
Nausea
Diarrhea
Anxiety
Depression
You may also experience confusion, suicidal thoughts, or allergic reactions to your prescribed medication. It's crucial to stay in contact with your clinician and notify them of these reactions.
Another challenge you may face when taking alcohol-dependence medications is sticking to your required medication schedule. Forgetting doses could put your treatment and overall recovery process at risk.
The most considerable risk of medication-assisted treatment occurs when you continue drinking. If you stick to your treatment schedule but keep drinking, it could mean your prescription isn't working for you. Attending all treatment sessions and providing your clinician honest feedback is vital so they can adjust your treatment if needed.
What is an Intensive Outpatient Program for Alcohol Rehab?
The Benefits of Medication-Assisted Treatment
Enrolling in alcohol rehab in San Diego for AUD treatment is a significant step in your addiction recovery. At BOLD Health, we provide high-quality alcohol treatment in San Diego through our multiple therapeutic options, including medication-assisted treatment for alcohol use disorder and our intensive outpatient program (IOP) in San Diego.
Medication-assisted treatment for alcohol is associated with significant benefits, including the following:
significant decrease in criminal activities/convictions
reduction in radical/dangerous behavior
decline in poor daily habits
increase in positive daily habits
decrease in mental health disorders
increase in positive, uplifting thoughts and feelings
Medication-assisted treatment is a highly effective option for treating AUD when enrolling in alcohol rehab in San Diego.
Choose BOLD Health for Alcohol Treatment in San Diego
At BOLD Health, we provide top-notch, high-quality, individualized alcohol treatment in San Diego. We take a holistic approach to treating addiction, which means we'll not only treat your symptoms, but we'll also treat you.
We'll tailor your alcohol treatment in San Diego specifically to your needs. Your treatment plan may include one or more of the following: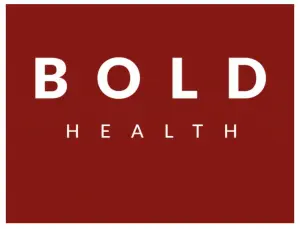 individual therapy
group therapy
outpatient alcohol detox
medication management
intensive outpatient program (IOP in San Diego)
You'll get the best alcohol treatment in San Diego at BOLD Health and receive the proven strategies and tools to alleviate the symptoms of alcohol use disorder.
You deserve freedom from alcohol addiction, and we at BOLD Health are more than happy to guide you toward a more joyful existence through proven, effective treatment methods and care.