You search online.
You scour your health provider's app.
But you just don't know which mental health Cigna provider to choose!
We understand. Sifting through the pages of results and trying to see who might be the right fit for you and your mental health needs can be overwhelming.
But the good news for you is if you're in the San Diego area and looking for a therapist that takes Cigna, you're in luck! Now, you can come to visit us at our beautiful seaside facility in Encinitas! 
At BOLD Health, our highly-qualified team of mental health professionals is ready to guide you through your struggles through individual therapy and (optional) medication management to live a more fulfilling and enriching life.
Related Post: Is an Intensive Outpatient Program (IOP) Right For You?
Outpatient Mental Health Services Cigna Covers at BOLD
Whether you're looking for a Cigna therapist in San Diego to work through your mental health concerns one-on-one, seeking couples therapy or family therapy, or adolescent therapy, you're covered at BOLD. 
We use only evidence-based, proven effective treatments to help you reach your mental health goals. Upon completing your intake evaluation, our team of experts will work with you to determine the best course of treatment and develop an individualized treatment plan designed specifically to meet your needs. 
Your mental health treatment plan may consist of one or more of the following modalities:
Individual Psychotherapy
The term "psychotherapy" may sound a little off-putting, we know. But in reality, psychotherapy is the kind of therapy you may think of when you think about seeing a Cigna therapist in San Diego. Psychotherapy is also known as "talk therapy."
You and your assigned therapist will meet regularly to discuss and identify negative thought patterns and behaviors that keep you stuck in your depression, anxiety, or other mental health concern.
With your assigned therapist's help, you'll learn to use valuable tools and strategies to help get you through your daily struggles. Before you know it, you'll be able to replace your negative thought patterns with healthier, more constructive ways of thinking.
Whether your course of treatment takes a couple of weeks to months, we're here to help you through it.
Related post: Blue Shield & Magellan IOP San Diego
Psychiatry and Medication Management
Not everyone can benefit from medication to help treat mental illness. But as a Cigna mental health provider in San Diego, we have the capacity to provide it if you do.
Rest assured, if your mental health treatment plan includes psychiatry and medication management, you're in good hands at BOLD Health. We understand that not all people respond to prescribed medication for psychological illness. 
That's why we're committed to closely monitoring your medication's success. We'll keep a close eye on any side effects or interactions with other medicines, supplements, alcohol, or drugs and adjust as needed.
Some of the common mental illnesses that require medication include:
anxiety
panic attacks
depression
bipolar disorder
Outpatient Detox
Coming down from powerful substances can be extremely challenging and even dangerous if you're battling addiction. To successfully complete a difficult detox, it's a good idea to be under the care of qualified mental health professionals in an outpatient detox program. 
In outpatient detox, you'll get the help you need during the day but still be able to go home in the evening, back to your home and work responsibilities.
We are one of a very limited number of Cigna therapists in San Diego to offer this valuable program. So if you want to overcome addiction through a powerful and effective treatment method, then contact our team of caring and compassionate clinicians. 
It's important to note that outpatient detox is ideal only for patients with a stable home support system. 
Your Search for Cigna Mental Health Providers in San Diego Ends With BOLD
We know how overwhelming it can be to find a mental healthcare provider to fit your needs. But if you're looking for a Cigna therapist in San Diego, BOLD is the right choice. 
That's because we don't treat your mental illness alone. We treat you. 
We take a holistic approach to developing your treatment plan. That means we factor in the biological, medical, genetic, and psychological underpinnings that brought you to where you are today.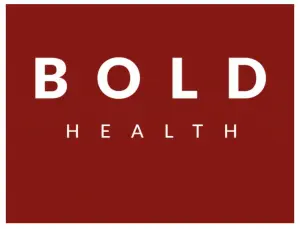 Our BOLD method means we can help you achieve optimal mental health and wellness so you can live a happier, more fulfilling life.