Finding the Best Blue Shield and Magellan Intensive Outpatient Program in San Diego
An estimated 47 million Americans experience mental illness, but a recent survey by the National Alliance for Mental Illness (NAMI) revealed 48% don't even know if their insurance covers mental health treatment. And many of those 22+ million won't seek treatment because they don't know where to look.
The good news is, the Affordable Care Act enacted in 2010, mental health insurance is one of the ten essential healthcare benefits to include in compliant healthcare policies. That means there's a good chance behavioral healthcare is covered under your policy.
Overcome Substance Use Disorder or Other Mental Illnesses at BOLD
And If you are looking for an Intensive Outpatient Program that is covered by Blue Shield or Magellan in the San Diego area, you're in luck. Bold Health is now in-network with Magellan and Blue Shield for our IOPs! Whether you are looking for help with a substance use disorder or another mental illness, as a Magellan or Blue Shield policyholder, you can enroll in our highly effective intensive outpatient programs (IOPs).
But What is an IOP, Anyway?
Great Question.
You can think of an intensive outpatient program as a step down from inpatient rehabilitation and a step up from typical therapy sessions you may get every few weeks or so. Basically, IOPs give you the intensive treatment you need without having to stay in a facility.
Your Magellan behavioral health or Blue Shield insurance policy gives you access to our intensive outpatient programs without paying out of pocket in full.
Related Post: Is an Intensive Outpatient Program (IOP) Right For You?
What to Expect from Our IOPs
If you choose to enroll in our IOP, you'll get some of the best mental health treatment in San Diego that's covered by Magellan and Blue Shield. Your journey to recovery starts with an evaluation, so we can create the best customized mental health treatment plan to meet your needs.
Your IOP program consists of:
Four to Ten weeks of treatment (depending on insurance authorization)
Individual therapy session weekly
Group therapy sessions three time weekly
Optional family therapy sessions
Medication management (if needed)
During the IOP, you'll engage in weekly psychotherapy sessions with your assigned therapist and attend follow-ups with your psychiatric provider if you require medication.
One important thing to remember about our IOP here at BOLD Health is that we're with you every step of the way. Even though you don't stay with us at our mental health facility in San Diego, we give you the tools and strategies to face your addiction or mental illness when you walk out our door and back out into the world.
When the Magellan IOP is over, our support for your success doesn't end there. We set you up for success after you graduate from your IOP by helping design an optimal step-down plan, with referrals to other Magellan providers for ongoing therapy or medication management (if indicated).
Related post: We're Now a Leading Cigna Therapist in San Diego
The Effectiveness of Intensive Outpatient Programs
One of the many benefits of choosing an IOP is the success rate. On average, over 70% of IOP participants have favorable outcomes, which may be higher than the success rate of inpatient treatment, depending on how committed to the program the patient is.
That's because many rehab facilities rarely follow up with their patients. So the likelihood of relapse is higher than if patients enter a step-down program like our IOP.
Of course, if you are looking for Blue Shield mental health providers and aren't coming out of an inpatient program, you most certainly can enroll in our IOP.
No matter how long your journey to wellness takes, our team of highly trained mental health professionals is ready to guide you to living a healthier, more fulfilling life.
So Why Should You Choose BOLD Health as Your Blue Shield or Magellan IOP?
Another great question.
We know you have several Magellan and Blue Shield IOPs to choose from in the San Diego area. But when you decide to start on your path to recovery with us, you're choosing to experience the BOLD difference.
"And what's that?"
Well, here at BOLD Health, your first diagnosis is not your addiction or your mental illness. Your first diagnosis is: human.

In other words, we recognize that your illness does not define you. You are a complex individual with unique genetics, biology, structure, and a medical foundation unlike anyone else.
And because our holistic approach to treating your mental health comes from this place of understanding your whole self, we're able to come to a deeper understanding of what your treatment plan should look like. Just like your unique genetic and biological makeup is different than anyone else's, the same goes for your treatment plan at BOLD Health.
You won't find that with any other Blue Shield or Magellan IOP in San Diego.
Related Post: Best Intensive Outpatient Program (IOP) in San Diego County
Another Benefit of Our IOP? Location, Location, Location.
When searching for a Magellan behavioral health or Blue Shield mental health provider in San Diego, you may not have considered the facility's location. Sure, you may have put addresses in Google Maps. But you have to see our gorgeous facility to understand how much just being here can help your mental health.
Just a short drive from downtown San Diego and Orange County, our facility is located in beautiful Encinitas, a short walk from Moonlight Beach and the Pacific Ocean. The serene park atmosphere of the neighboring Magdalena Ecke YMCA of Encinitas provides a place to walk, relax, or meditate as you heal.
You've always heard location matters in everything. That's why we believe our facility offers the best, most inviting environment for you to work toward and achieve your mental health goals.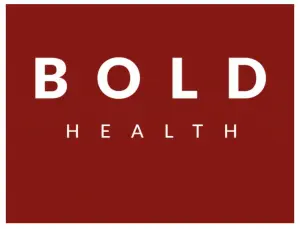 Ready to see it for yourself and learn more about why you should choose BOLD Health as your Magellan behavioral health or Blue Shield IOP? Contact us today to schedule your evaluation.
We can't wait to meet you and walk with you on your mental health and wellness journey together.