Pregnancy can include a wild ride of new emotions, feelings, and thoughts. You may be excited, nervous, scared, anxious, sad, angry, stressed, and worried – all on the same day. Hormonal shifts have a lot to do with any changes in emotions and thoughts. There's also much to be said concerning your pregnancy circumstances.
You probably already know how important it is to take care of your body while you grow a little human, but it's imperative that you take care of your mental health during pregnancy, too.
Research suggests that 7% of women worldwide experience depression during pregnancy, with rates likely being higher in low and middle-income countries.
Risk factors include, but are not limited to:
previous mental health concerns
lack of support
experiencing relationship struggles
current or past abuse
unwanted pregnancy
problems with alcohol or drugs
Even if you don't think you have any of the above risk factors, taking care of your mental health while pregnant is crucial.
To help you, we've compiled a list of ways you can care for your mental health during pregnancy to keep you and your baby happy and healthy.
How to Navigate Working with Postpartum Depression
7 Tips for Caring for Your Mental Health While Pregnant
1. Take Care of Your Body
Your mental health suffers if you don't care for your physical health. That's why it's essential to prioritize exercise, healthy eating, and a good sleep schedule.
Exercise during pregnancy (and anytime) has several benefits, like increasing endorphins which can improve your overall sense of well-being and reduce stress. It also helps you sleep better and is integral in healthy weight management.
Pregnancy hormones can make you crave all kinds of different foods. And when you feel like you're "eating for two," it can be easy to give in to all those cravings. Of course, having something not-so-healthy once in a while is okay. But if you try to stick to a healthy diet rich in whole grains, vegetables, fruits, healthy fats, lean proteins, and prenatal vitamins, you'll feel much better than when you eat junk food.
Maintaining a healthy sleep schedule is pertinent since sleep regulates growth hormones and your baby's growth. We know sleeping during pregnancy can be tricky, especially in the later months, but investing in a good pregnancy pillow is a great way to make you more comfortable and improve sleep quality and your mental health during pregnancy.
6 Myths About Postpartum Depression
2. Be Kind to Yourself and Your Changing Body
No two pregnancy experiences are the same. Try to let go of expectations about how your pregnancy "should" go and be mindful of your individual experience. Being pregnant is an incredible experience, even though it can sometimes be uncomfortable and challenging. But embracing your journey and not focusing on what could happen or comparing yourself to others will increase your overall well-being.
And, of course, your body is undergoing monumental changes throughout pregnancy. While you understand this intellectually and emotionally, you may struggle with embracing your changing body. Weight gain, stretch marks, and exhaustion from a flight of stairs can be challenging to embrace and love.
But if you're kind to yourself and reframe your thinking to focus on how the changes you're experiencing are beautiful and natural, you'll reduce stress and improve your mental health.
3. Stay Connected
Staying connected to others is essential to care for your mental health while pregnant. In fact, studies show that maintaining solid social connections throughout pregnancy can help lower the risk of postpartum depression.
Make sure you connect with your partner regularly, hang out with friends or family, or even connect via phone or video call. Another excellent way to stay connected to others is to consider joining local or online parent groups. Connecting with others going through a similar journey can help you feel less alone and validated.
Postpartum Anxiety: What It Is and How to Manage It
4. Try Prenatal Yoga
You've probably heard that yoga is excellent for relieving stress and improving symptoms of depression for anyone. But have you heard about the benefits of prenatal yoga?
Some studies reveal that prenatal yoga can elevate your mood during pregnancy. The meditation and relaxation you feel during pregnancy-specific exercises can also help improve your mood, improve your sleep, and reduce anxiety.
Just make sure you ask your doctor if prenatal yoga is okay for you first!
5. Practice Good Self-Care
Life is busy, and sometimes, everything you have to do leaves little time for yourself. While practicing good self-care is crucial all the time, it's especially important while caring for your mental health during pregnancy.
Take some time each day to focus on yourself. You can meditate, take a warm (not hot!) bath, go to lunch with a friend, read a book, take a walk in nature, go to the spa – the list is endless! Taking time to focus on yourself and do things that fulfill you is an excellent way to care for your mental health while pregnant.
Why New Moms Don't Share Their Postpartum Intrusive Thoughts
6. Get Support from Mental Health Professional
If you find yourself feeling down, anxious, depressed, or experiencing any other symptoms of depression during pregnancy, it's a good idea to look into getting help from a mental health professional.
There's no shame in contacting a professional with the skills and knowledge to help you through challenging thoughts and emotions. Whether you're just looking for someone to talk to or want support and understanding while navigating complex mental health concerns while pregnant, a professional can help.
Here at BOLD Health, we provide high-quality outpatient mental health services in San Diego at our beautiful facility in Encinitas and throughout California via telehealth. We understand the importance of caring for your mental health during pregnancy and beyond.
7. Consider Medication (It's okay!)
Sometimes, you need more than therapy to overcome challenging mental health issues during and after pregnancy. You may actually benefit from medication, too. This may raise some concerns in your mind about taking medication to help with depression or anxiety while pregnant but rest assured; there are safe options available.
If your clinician believes medication management could be helpful, we've got you covered at BOLD Health. Our physician-owned and led team will take the time to understand your individual needs and determine the best course of treatment for you, including medication if applicable.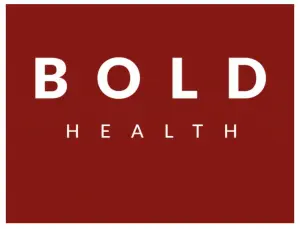 Choose BOLD Health to Help you Care for Your Mental Health While Pregnant
Deciding between mental health facilities in San Diego can be daunting. But when you choose our warm and welcoming facility in Encinitas, you'll get top-notch, compassionate, and skilled care and receive an individualized treatment plan catered specifically to you.
At BOLD Health, our team of clinicians uses only evidence-based approaches proven to help you reduce symptoms of depression, anxiety, and other mental health issues.