Depression is very treatable. An incredible number of evidence-based therapy approaches can arm you with the tools and strategies you need to understand and overcome your challenges.
But what kind of therapy is right for you? 
The best therapy for you is therapy that gets results. When you partner with our BOLD Health clinicians, we'll ensure we curate the ideal treatment program tailored to your needs. 
Many times, group therapy is a crucial element of your treatment. There are some powerful benefits of group therapy for depression that you can't necessarily get in individual therapy.
The Numerous Benefits of Group Therapy
BOLD Health's depression treatment in San Diego is a high-quality clinic with a dedicated team of clinicians and therapists trained to help you better understand and overcome your symptoms. You'll benefit from the compassionate and experienced care of one of our clinicians during your group therapy sessions. 
Additional benefits of group therapy for depression include the following:
Camaraderie
One of the most essential benefits of group therapy for depression is learning that others, like you, deal with similar challenges. When dealing with a mental health issue, you likely feel intense feelings of alienation, isolation, and loneliness. 
These feelings of depression make seeking treatment challenging. Group therapy allows you to engage with people dealing with similar difficulties, if not the same struggle as yourself. This shared understanding nurtures your trust and eliminates the worry of being judged by the others in your group. 
Medication and Therapy: Benefits of Combined Therapies for Depression
Sharing feelings in your group also relieves some of your pain and stress. Group therapy for depression works as a robust support system in your recovery. Seeking depression therapy in San Diego can be overwhelming, but understanding others are in the same shoes as you definitely makes the process more comfortable.
Accountability
Fellow group therapy members often provide advice, positive feedback, and positive reinforcement when addressing challenges during your recovery. Each of you will hold the other accountable from session to session, motivating you to make the changes you need to make.
Your group therapy members push you to become your best self and support you whenever you need it. Group therapy for depression helps you and your fellow group members achieve your goals. By having each others' backs, you're more likely to succeed.
Different Perspectives
The benefits of group therapy center around input, advice, and various perspectives for each person to understand the other's struggle in recovery. People with diverse experiences and personalities engaging in positive conversations look at problems differently when working together.
By walking in others' shoes and seeing how others handle these issues and concerns, you can incorporate various strategies to address your own. In group therapy, you learn from people with different backgrounds and histories.
Another benefit of group therapy is that members are in various stages of treatment. You meet people who are further in their recovery while others may have just begun. By observing and learning from these different stages, each member offers coping mechanisms and strategies through experience to drive you forward toward recovery.
Self-Discovery
Learning about yourself during depression treatment in San Diego is hugely beneficial. When you have depression, self-reflection and perspective can be challenging. One of the benefits of group therapy is that you address what holds you back, contributes to your symptoms, and the root cause. 
Through interacting with group members, you see reflections of yourself from their perspectives and learn how to accept your challenges and address them in a safe space.
Opening yourself up to self-discovery is one of the most essential elements of group therapy for depression. If you allow some deep self-reflection, you will uncover the truth about yourself and strengthen your ability to cope with challenging emotions and situations that could exacerbate your depression.
Confidence
Having camaraderie, understanding different perspectives, and learning new and improved strategies for addressing your challenges brings you confidence. This confidence allows you to push yourself to make necessary positive changes and improve your life.
The confidence you gain in group therapy for depression also helps you move forward in your life and understand that even if you struggle and need to remind yourself of what you've learned, you have others who are right there by your side to support you.
Depression in Older Adults: The Importance of Therapy
Confidentiality
As in individual therapy, group therapy for depression requires participants to maintain confidentiality outside the group. So you won't have to worry about what you share. Nobody will spread anything about you outside of the group. 
Granted, members of the group therapy sessions aren't subject to the same ethical constraints that licensed therapists follow. However, members are required to sign an agreement of confidentiality upon entry. This vital detail of group therapy for depression is essential to allowing you to feel as confident and comfortable as possible during your depression treatment in San Diego.
Understanding the Link Between Childhood Trauma & Depression
Reliability
Full or partial depression therapy in San Diego often includes a significant amount of group therapy you may grow accustomed to. Once you see the positive results of group therapy in San Diego, you may feel nervous about going without their support. 
Rest assured, BOLD Health's outpatient group therapy isn't going anywhere. And if you need to return to treatment after leaving the group, you can!
The Benefits of Online Therapy for Depression
You Can Count on BOLD Health's Group Therapy in San Diego
Remember, reaching out for help is a sign of strength, not weakness. Only benefits come with taking that first step toward group therapy for depression, leading you to a full recovery.
However, finding the proper depression treatment for you shouldn't be an additional stressor in your life. BOLD Health provides you with high-quality depression treatment in San Diego.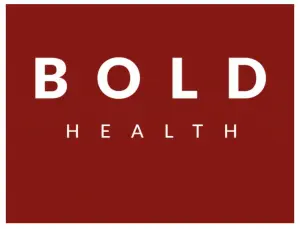 Whether through our intensive outpatient program, group therapy, individual therapy, medication management, or a combination of our therapeutic options, we will provide the best possible treatment for you. At BOLD Health, we will provide the necessary strategies and tools to improve your depression symptoms and quality of life.
Contact us to learn more about our options for depression therapy in San Diego. We look forward to meeting you and helping you live the life you deserve.