Making positive changes in your life can be extremely challenging, especially when trying to overcome addiction, stick to an exercise regimen, or adopt an overall healthier lifestyle. Bad habits are tough to break. You know you want to change. In fact, it's probably something you think about every single day. But actually following through, now that's the tricky part.
Seeking professional help through psychotherapy or medication management is definitely something that should be on your radar if you want to succeed in making positive changes. And when looking for a qualified professional to help you out, you may want to consider taking your research one step further by seeking a mental health professional that uses Motivational Interviewing (MI) as a therapy approach.
What Is the Motivational Interviewing Therapy Approach?
Motivational Interviewing is a client-centered therapy approach that puts you in the driver's seat of your care. It was developed in the 1980s by two clinical psychologists to help patients struggling with substance use disorders. Since then, MI has been used to treat other mental health concerns as well as in the criminal justice system and medical care.
What You Need to Know About Valium Withdrawal
When considering "what is motivational interviewing," it's crucial to remember its purpose: to help clients find the motivation within themselves to make positive changes in their lives. In other words, MI is all about empowering you to take control of your recovery. When you meet with a Motivational Interviewing therapist in San Diego like ours at BOLD Health, they'll collaborate with you on your recovery rather than confront you about it. 
The Motivational Interviewing Technique is so effective because it helps resolve any hesitation you may have about making the changes you know you need to make but unsure if you're able. This approach to treating addiction and other mental health concerns differs from other approaches because you call the shots. Your MI therapist won't tell you what you need to do to make the changes necessary for wellness. In motivational interviewing, the ball is in your court.
Adderall Addiction: Symptoms and Treatment Options
What to Expect During Motivational Interviewing Therapy Sessions
The founders of MI, William Miller and Stephen Rollnick, emphasize that for Motivational Interviewing to be effective, the "spirit" of the approach must be maintained at all times. At BOLD Health, our motivational therapists in San Diego keep this in mind throughout your treatment.
The "spirit" of Motivational Interviewing means:
Partnership: Your counselor will collaborate with you rather than tell you what to do.
Acceptance: Throughout your treatment, your therapist accepts your ability to make choices about your recovery on your own.
Compassion: Your therapist will remain empathetic and supportive of your needs.
Evocation: Rather than educating you on what you need to do to change, your therapist supports you in your journey to uncover the power you have within to make positive changes.
There are several common Motivational Interviewing techniques to help you uncover, verbalize, believe in, and take action on what you need to do to recover. Our team of highly-trained Motivational Interviewing therapists in San Diego will guide you through each session using the following Motivational Interviewing techniques.
Facts About Prescription Drug Abuse You Need to Know
Reflective Listening
Because Motivational Interviewing is a client-centered approach, you will do much of the talking. Reflective listening is a skill important in any therapy approach, but especially true in MI. During your sessions, your therapist will listen intently to what you have to say and reflect back to you what they hear. This helps you know your therapist is listening and allows you to gauge their understanding of what you're saying. 
Summaries
One of the most common reflective listening techniques used in MI is summarizing. This emphasizes their engagement in the session and aids in carrying the conversation forward. Some examples of summaries include:
linking: where your therapist links different parts of your session's discussion
collecting: where your therapist reinforces what you said
transitioning: where your therapist smoothly moves the discussion to another topic based on something you said in this or a previous session
The 4 Stages of Addiction: What to Look For
Open-Ended Questions
To help you uncover the necessary changes you need to make to aid in your addiction recovery, your MI therapist will ask you plenty of open-ended questions. Because you can't simply answer "yes" or "no," you'll be forced to investigate your feelings about the question before giving your answer. This is an excellent Motivational Interviewing technique that genuinely helps you make your own decisions about what you need to do.
Many open-ended questions will begin with "what" or "how," so not only will you have to think deeply about the answer, but your therapist will gain a better understanding of who you are.
Affirmations
Empathy and support are significant aspects of any therapeutic relationship and are especially true in Motivational Interviewing. Along with these, your MI therapist will use affirming statements that genuinely draw attention to your strengths, building your confidence so you can have more faith in your ability to change. 
You may hear affirmations like:
"It sounds like you were very patient in that situation."
"Sharing information like that can be extremely challenging, and I appreciate you doing so."
"You're an extremely driven individual."
The heart and soul of MI therapy is to help you uncover the power we know lies within you to make changes. Even if you don't believe you can do what it takes, we do. When you partner with our compassionate, highly-trained team for Motivational Interviewing Therapy in San Diego, you'll get the support, empathy, and confidence you need to overcome your addiction.
Signs of Codeine Addiction and How to Get Help
Our Motivational Interviewing Therapy + IOP in San Diego Nearly Guarantees Success
Of course, there are no guarantees in life or therapy. Your success in achieving sobriety greatly lies on your shoulders in any therapeutic environment. However, contact us if you are committed to making lasting changes and want to partner with some of the best Motivational Interviewing therapists in San Diego. 
While MI can be used independently, it's most effective in conjunction with other therapy approaches like psychotherapy and medication management. (All of which we offer at BOLD Health!) But for an even greater chance of lifelong recovery, you can enroll in our IOP in San Diego. Our intensive outpatient program is one of the most effective treatments for substance use and addiction in the area.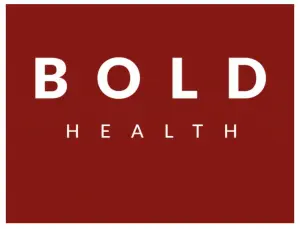 Combining individual and group therapy, potential medication management, and a rigorous treatment schedule with effective, supportive MI therapy techniques is a recipe for success. You do have the power to make lasting change. We're just here to help you.