When you choose to get the help you need by attending an IOP for depression or anxiety, you're already on the right track to feeling better. Making your mental health a priority is a significant first step to living a more enjoyable life.
Before you begin IOP treatment, it's vital to set mental health goals for yourself. It may seem a bit daunting to think about the obstacles you have to overcome. And maybe the thought of changing your negative thinking patterns seems impossible.
We're here to tell you: it is possible to work through depression and anxiety through IOP treatment. If you enter into intensive outpatient therapy for depression and anxiety with an overgeneralized goal of "feeling better," you may be setting yourself up for disappointment. But when you set mental health goals for your treatment, you give yourself a roadmap to success. Setting small, achievable goals you can work on every day will boost your confidence and give you the drive to keep going.
Be SMART When Setting Goals for Your IOP Treatment
You may have heard of the SMART goal setting technique. It can be used when setting any goals for yourself, whether physical, financial, or mental health goals. The SMART approach is an excellent way to make your goals easy to remember and remind you that your journey to wellness is a journey.
Your experience in an IOP for anxiety or depression won't be successful if you don't take the time to achieve the mental health goals you set for yourself. To reach your goals, you have to set them, follow them, and show up for your IOP sessions. When you do, you'll gain the tools, tips, strategies, and support for your ongoing work toward wellness and life fulfillment.
The SMART technique means you must make your goals:
When setting mental health goals for your IOP treatment, it's best to get as detailed as possible. It's okay if you make them small – they're still goals. Make sure your goals are straightforward and answer the questions:
Who is involved/who does each goal affect?
What do you want to achieve?
Where does each goal take place?
Why do you want to accomplish each goal?
Can you really measure your mental health goals? Absolutely! While it's not the same as measuring things like losing five pounds or walking for 15 minutes per day, you can certainly measure your progress through IOP for depression or anxiety.
To set measurable mental health goals, make sure you set them to answer the questions:
Even if you set the goal to attend all ten weeks of your IOP for anxiety or depression sessions, that's a goal! (And it's an important one for your success, we might add.) Measurable mental health goals for your treatment will help you consistently measure your progress and motivate you to stay on track to reach all your objectives.
Mental health goals shouldn't be too easy, nor should they be too challenging to achieve. You want to set goals that'll stretch you a little, but not to the point where you want to give up because you can't seem to reach them.
Each step along your wellness journey should include the next attainable goal – one that's not too far out of reach but far enough where you'll have to work to achieve it.
Is an Intensive Outpatient Program (IOP) Right For You?
This step in goal setting is crucial to your success. If you set goals that are way too lofty, you're also setting unrealistic expectations for what you can achieve.
With that said, if you have lofty goals in mind, consider saving them for your next step toward wellness. Perhaps after you complete your IOP for depression or anxiety, you can work toward achieving larger goals through individual therapy.
Setting a specific time frame for goals is important in your wellness journey. While it may seem uncomfortable, especially if you have a harsh inner-critic and tend to beat yourself up for not achieving things by a specific time.
But you can work with your therapist to determine time-based goals that best serve you. If you leave your goal open-ended, you won't have much motivation to reach it.
The Benefits of Setting Mental Health Goals in an IOP
While it's true intensive outpatient programs are highly structured, everyone's journey to wellness looks different. And your goals need to reflect your individual situation.
Whether you are in an IOP for depression, anxiety, or addiction, setting goals is crucial to your success. In the case of addiction, setting goals gives you a better chance of not suffering a relapse.
Not only can mental health goals motivate you to work toward achieving your ultimate goal of wellness, but they can also help you:
Curate a plan for healthy coping skills
Put healthy lifestyle changes into action
Maintain abstinence from drugs and alcohol (if you are in an IOP for addiction)
Develop and maintain positive support systems in your life, including those from your IOP group therapy sessions
Address issues like unemployment and legal concerns
About Our Addiction Treatments
You Don't Have to Set Goals Alone
We understand. Setting mental health goals to meet all the above criteria can be a bit overwhelming. But you don't have to do it alone.
Our team of highly-trained clinicians has helped individuals in our IOP for depression and anxiety programs set achievable goals and walked with them every step of the way as they reached them.
We take a BOLD approach to treating depression and anxiety in our IOP programs. You get an IOP treatment plan tailored specifically to your needs and goals when you enroll with us. We consider your whole self, including your biological and psychological foundations that brought you to where you are today when designing your treatment plan.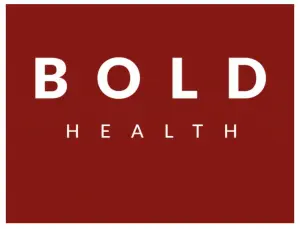 You won't get cookie-cutter IOP for depression or anxiety treatment here. At BOLD Health in San Diego, we offer the best in individualized IOP treatments for types of depression, anxiety, and substance abuse issues. We're here for you if you're looking for help setting and achieving your mental health goals.