There are many risks associated with combining Adderall and Xanax, and a combination of these drugs is never a good idea. In addition to increasing the risk of addiction, it can also decrease the effectiveness of both drugs. These drugs are controlled substances, which doctors and the government strictly monitor. If misused, the result can be misuse, addiction, and dependence. Taking them together increases the risk of abuse and lessens the effectiveness of each drug.
Dangers of Combining Adderall and Xanax
A person should never take Adderall or Xanax without a prescription and must first see a doctor for any symptoms of anxiety, ADHD, or unusual sleep patterns.

Seek emergency medical attention if a person takes much more than the recommended dosage of either drug, dramatic personality changes, or trouble staying awake, after taking either drug. Serious side effects can happen, such as slurred speech and trouble breathing.
Misuse of Benzodiazepines can also be dangerous
Benzodiazepines can be addictive and can be dangerous when misused. Although abused, they can cause seizures and make the condition worse. Moreover, many people use both drugs to increase focus and improve concentration. It can lead to overdose and addiction. The dangers of combining Adderall and Xanax are apparent. Here are some of the side effects of taking these medications together:
It changes the natural functioning of the brain
The combined use of Xanax and Adderall is a dangerous practice. The two drugs work differently, but they are both addictive. Both affect the central nervous system and change the brain's natural functioning. Because of this, it is combining them can increase the risk of an overdose and make the person more vulnerable to other dangerous side effects. It is best to seek the advice of a substance-use disorder specialist before combining these medications.
Increase the risk of cardiovascular problems
The side effects of combining Xanax and Adderall are similar and can intensify the results of each drug. Combining these drugs can increase the risk of cardiovascular problems, significant organ damage, and a variety of other threats. They may even increase the risk of an overdose and addiction. When taken together, the potential for severe and potentially life-threatening situations increases.
Related post: Prescription Opioid Addiction – What It Looks Like and How to Get Help
It Causes Blood Pressure and heart problems
Xanax and Adderall have distinct effects on the brain. Combined, they can cause several adverse side effects, ranging from increased blood pressure to decreased heart rate. Taking both drugs continuously increases the risk of addiction and aggravates the symptoms of each. It is not advisable to combine Xanax and Adderall without consulting a doctor.
Liver Failure
Xanax and Adderall are dangerous combinations. They can cause breathing problems and liver damage, two of the most common side effects of combining the two. Combined Adderall and Xanax can also have adverse effects on the liver. Therefore, it is best to seek medical attention if you take either of these drugs. They can cause severe reactions and increase your risk of a heart attack.
It affects the central nervous system
A combination of Adderall and Xanax can have dangerous effects on the central nervous system. Xanax can lead to chemical dependency if taken for long periods. Another common danger of combining Adderall and Xanax is that they may reduce the effectiveness of each drug when combined. In addition, the two drugs are highly addictive.
Increases the risks of respiratory depression
When combined with alcohol, these two drugs can increase the risks of respiratory depression. In combination, they can increase the risk of heart failure. Furthermore, they may increase the chances of dependence on both drugs. Don't overlook the dangerous side effects of these drugs. You should always consult a medical professional before taking either of them together. You must understand the risks and the side effects of these medicines.
Causes physiological effects
Despite the high risk of addiction, there are also many other dangers associated with combining these drugs. Both drugs have high rates of dependence and abuse. Taking one without the other can lead to dangerous side effects, including respiratory and cardiovascular damage. Additionally, both drugs can have different serotonin levels and are very similar in the physiological effects they cause. In addition, they are both addictive.
It can lead to seizures
A combination of Adderall and Xanax can lead to seizures. It lowers the convulsive threshold. Combining these drugs can lead to grand mal seizures. While combining Adderall and Xanax is safe when used correctly, it is essential to consult with a medical practitioner before combining them. You should also remember that the drugs can be harmful if you already have an epileptic condition.
Related post: Top Warning Signs of Prescription Opioid Abuse
It Causes brain fog
In addition to its adverse side effects, combining Adderall and Xanax can be dangerous for people with seizures. The combination of the two medications can worsen seizures. The drugs can cause brain fog and even make withdrawal more difficult. It is best to consult a substance use disorder specialist to determine the best course of action. If you are experiencing any withdrawal symptoms from these substances, you should immediately stop taking the combination.
Cause of impaired memory
A combination of Xanax and Adderall can cause addiction and impaired memory. These two drugs can cause the central nervous system to shut down if used together. For this reason, the best way to avoid the dangerous effects of combining Adderall and Xanax is to prevent the combination of both of them at all costs. It is a great way to reduce the risk of drug abuse.
Related post: What is a Substance-Induced Mood Disorder?
Increase the chances of panic attacks and anxiety
Xanax and Adderall can have serious effects when combined in an unhealthy way. While Xanax is a sedative, Adderall can increase the chances of panic attacks, anxiety, and irritability. In addition, it may increase the risk of alcohol-related death. In addition to the dangers of abuse, the danger of overdose is also a factor.
Respiratory problems
The combination of Xanax and alcohol is hazardous. The combination of these two drugs can cause liver damage and respiratory problems. They can cause seizures. In addition, the two drugs may interfere with other medications. If you are taking them together, they can even interact with each other. It is crucial to get a doctor's consent before combining any drugs. And if you're considering a mix of these medications, talk to your doctor first.
Increase your risk of heart attacks
Xanax and alcohol have the potential to interact with one another. They can cause breathing problems and can even damage the liver. In addition, they can increase your risk of heart attacks. If you're planning to use one of these drugs together, you should talk to your doctor. It's essential to know that they can interact with each other. You should discuss all of your medications with your doctor before mixing these drugs.
It can lead to dependence and overdose
The second danger is the risk of overdose. Both drugs are potentially addictive. The combination of sedatives and stimulants can make a person addicted to them. Take both drugs separately, leading to dependence and overdose. The combination of stimulants and sedatives can cause an overdose or addiction. Taking one drug will not change the other's effect.
Related post: 5 Reasons Why Outpatient Addiction Treatment is For You
Overdose can cause death
A combination of Adderall and Xanax can cause a range of severe health complications. Using a combination of the two can result in an overdose or death. It's also important to remember that the dosages of the two drugs will be different – and they can interfere with each other.
Related post: How to Overcome an Addiction to Xanax and Other Benzos
Treating Xanax and Adderall Abuse
Consult professionals
Substance abuse can be very difficult to deal with. If you're struggling, it's important that one of the first steps in overcoming addiction is receiving medical assistance from qualified professionals who have experience treating people just like us – so they know how best to help an individual overcome their illness and live a healthy life again!
BOLD Health offers comprehensive assessments for those seeking treatment throughout San Diego county.
BOLD Health can help you overcome your addiction
At BOLD Health, we understand how difficult it can be to face your addiction on its own.
We're here to help you get clean and sober. We won't judge your past, only offer the resources that will work for YOU!
We've got highly qualified staff including therapists and counselors who are experienced in helping patients recover from all types of substance abuse problems.
Enrolling in an IOP for Adderall and Xanax treatment supplies the motivation and accountability to face your drug addiction so you can live a fulfilling, happy life without relying on drugs.
We all have moments where we need to take a step back and evaluate our lives. These assessments can help identify the root cause of addiction, as well as provide you with tools for change that will allow your recovery from substance abuse disorder or other mental health issues like depression faster than ever before!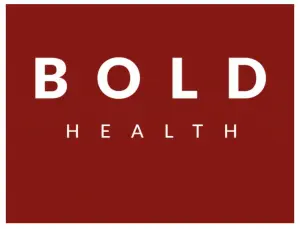 We help people beat addiction. If you're struggling with an addicted loved one, we can offer support and guidance through our confidential line at (760) 503.4703
One simple call could change your life forever…