Mental health disorders and challenges don't discriminate. People of all races, ethnicities, gender identities, and ages can be affected. If you feel your child, adolescent, or teen is struggling with mental health concerns, it's crucial you don't shrug it off. Reaching out for help from a mental health professional is critical.
But what kind of mental health professional does your child need? You may automatically consider looking for a therapist, which is an excellent option. But what if your child needs more? What if they need an adolescent and child psychiatrist in San Diego?
Comprehending exactly what your child needs can be overwhelming and confusing. You want to make the right decision. You likely know how a therapist can help your child, but you may need some clarification on what a psychiatrist for teens and children can do.
How Is a Child and Adolescent Psychiatrist Different From a Psychologist?
A child and adolescent psychologist is a therapist with a doctoral degree (Ph.D. or Psy.D.). They have completed at least four years of graduate school, a clinical internship, and a fellowship with a specialty in a particular area. Through their extensive training, child and adolescent psychologists typically apply behavior-based approaches during treatment. 
Understanding Depression in Adolescents
Like a psychologist, a child and adolescent psychiatrist is a mental health professional with advanced degrees. However, pediatric psychiatry goes one step beyond therapy. A child and adolescent psychiatrist is a mental health professional and a medical doctor. They have a medical degree (M.D.), graduated from medical school, completed a medical internship, and had at least three years of residency in adult psychiatry and two years in child and adolescent psychiatry.
Unlike psychologists, psychiatrists can also prescribe medications as part of mental health treatment. While medication isn't also necessary for children, adolescents, teens, and adults, if it could benefit your child, working with a psychiatrist who can provide both therapy and medication management is extremely helpful.
It's definitely a great idea to consider working with a specialist in pediatric psychiatry. Working with a child and adolescent psychiatrist in San Diego like Dr. Theodore Germanos at BOLD Health means you have a trained, experienced therapist and medical doctor all rolled into one specialist! Dr. Germanos has undergone additional training to develop his expertise in understanding the unique psychological and developmental needs of your child, adolescent, teen, or young adult.
Here is some insight into what a child and adolescent psychiatrist is from our own Dr. Theodore Germanos:
"Think of a child psychiatrist as a helpful guide on a journey through the world of feelings and thoughts. Just like how a map helps you find your way in a new place, a child psychiatrist helps kids navigate their emotions and worries.

They're like detectives who ask gentle questions to uncover clues about how a child feels. Then, they become like a toolbox full of strategies, suggesting ways to manage tricky emotions and thoughts, just like a superhero helps solve problems.

The child psychiatrist is a special friend who listens without judging, like a trusted teddy bear. They're there to make the journey of growing up smoother and happier, like a wise wizard guiding you through a magical adventure."

Dr. Theodore Germanos
Common Child, Adolescent, and Teen Psychiatric Conditions
Mental health concerns can affect a child in any family. However, if they face childhood adversities or have a challenging socioeconomic status, they may be more at risk for developing a mental health condition. And if they live in a more rural area or a low-income situation, they may not be able to get the help they need. This could set them up for poor health concerns later in life. 
Exploring Teenage Substance Abuse
Some of the most common psychiatric conditions that affect children, adolescents, and teens include the following:
attention-deficit hyperactivity disorder (ADHD)
depression
obsessive-compulsive disorder (OCD)
Post-traumatic stress disorder (PTSD)
Tourette syndrome
conduct disorder (CD)
Oppositional defiant disorder (ODD)
substance misuse
Psychiatric conditions in children and adolescents are more common than you may think. Unfortunately, many times, they go undiagnosed and untreated. In fact, a 2019 study revealed that of the 7.7 million children with a treatable mental health disorder, only half received the professional help they needed.
Recognizing When Your Child Needs Psychiatric Care
Children and teens go through so many changes, and sometimes, recognizing the need for pediatric psychiatry can be challenging. However, there are certain things to look for in your child.
Here are some signs your child could benefit from a psychiatrist for teens and children:
They struggle to complete daily tasks.
They don't enjoy themselves doing things they typically like.
They express suicidal thoughts or have self-harmed.
They experience hallucinations, such as seeing or hearing things that aren't there.
They have delusions, which are fixed ideas that are untrue.
They have received help from a therapist but need additional care from a specialist in psychiatry.
They have intense worries and fears that negatively impact daily life.
They have difficulty concentrating or staying still to a point where it puts them in danger or negatively affects schoolwork.
They repeatedly use drugs or alcohol.
They are extremely sad and withdrawn for two weeks or longer.
They show drastic changes in behavior or personality.
It's critical to stay attentive to your child's behavior and emotions. If you check out and shrug things off, it could be dangerous for your child.
Partner With BOLD Health and Dr. Theodore Germanos, a Child and Adolescent Psychiatrist at BOLD Health
Dr. Germanos is an experienced child and adolescent psychiatrist in San Diego who can provide your child with high-quality therapy. Because he is also a child therapist in San Diego (able to provide therapy), he will not only deliver evidence-based therapy but also include medication management into your child's treatment if necessary.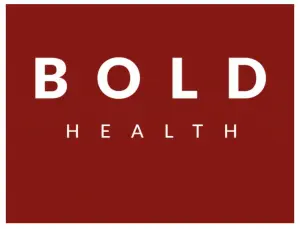 At BOLD Health, we take the time to get to know your child, teen, or adolescent. We don't simply address their symptoms, but we also come to understand their biological, structural, and historical underpinnings contributing to their mental health concerns.
Contact us to learn more about our pediatric psychiatry options and how we can partner with you and your child to help them overcome their challenges.